In the next six months, IT, pharma, FMCG, auto and to certain extent banks will remain in focus not just for next 6 months but for the next 2 years or so, suggest experts.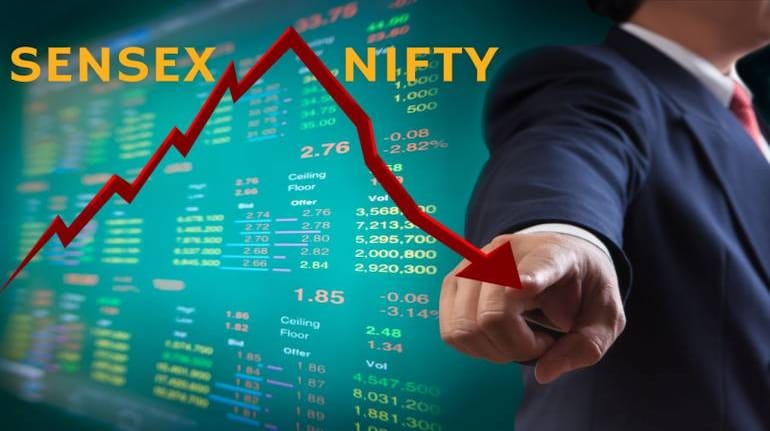 After a blockbuster rally in 2017, when the list of multibaggers ran into hundreds, the same has now shrunk to merely two in the smallcap space. Some stocks which did manage to shine belong to IT, retail, FMCG and broking space.
The Sensex had risen 16 percent in the first half of 2017, with over 100 stocks more than doubling investor wealth with returns ranging up to 700 percent.
Read: First half of 2017 over: 100 stocks which more than doubled wealth rose up to 700%
Things have been nothing short of disappointing for retail investors in the first six months of 2018. Many stocks have corrected in double-digits, especially in the mid and smallcap space. Investors' have lost over Rs 8 lakh crore in terms of market capitalisation. Both the Sensex and Nifty are flat and are on the verge of venturing into negative territory in 2018.
The big carnage was seen in the smallcap and midcap space. The BSE Smallcap index plunged 17 percent and the BSE Midcap index dropped a little over 13 percent in the same period.
As many as 114 stocks in the BSE 500 managed to buck the trend and are trading in positive terrain. These include: Indiabulls Ventures (up 76 percent), Firstsource Solutions (up 73 percent), V-Mart Retail (up 71 percent), NIIT Technologies (up 68 percent), and Tech Mahindra (up 41 percent).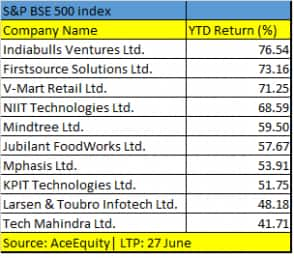 Technology stocks have performed better thanks to the fall in the rupee, which touched Rs 69 per dollar on Thursday. The currency has weakened against the dollar by a little over 8 percent in the same period.
"FMCG and IT sectors have outperformed the key benchmark index since the start of FY18 as compared to other peer sectors. Stocks that have delivered 50 percent or more returns are generating positive alpha by outperforming the key benchmark index. If you look at the fundamentals of those stocks, they are still strong," Ritesh Ashar, Chief Strategy Officer at KIFS Trade Capital, said.
"Majority of stocks are moving in a clear uptrend. Once the momentum starts, prices tend to move more or less in the same direction. Momentum of stocks on the list are expected to continue and returns can be expected from these stocks in FY19," he added.
The broader market, which outperformed every other asset class in 2017, saw major profit booking. Some stocks have corrected up to 80 percent in the first six months of the current calendar year.
High valuations, failure of earnings growth to pick up, fierce selling by foreign investors, auditors resigning and redemption pressure faced by some mutual funds are weighing on small and midcaps but there are plenty of stocks which bucked the trend.
About 104 stocks in the BSE Smallcap index delivered positive returns. These include: Electrosteel Steels (up 204 percent), Nelco (up 103 percent), Excel Industries (up 96 percent) and Merck (up 86 percent). Other smallcap stocks which posted double-digits gains in the first six months if 2018 include: Opto Circuits (India), KPIT Technologies, Zensar Technologies, Take Solutions, Tata Elxsi, HEG and Mastek.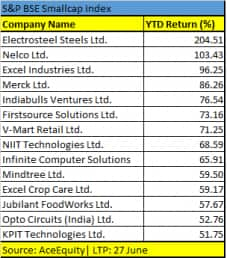 Although most of these names have corrected, the selling pressure was not as fierce as was seen in other stocks. Hence, investors should use the correction as an opportunity to get into quality stocks on declines.
Nilesh Shah of Kotak Mahindra Asset Management Company (AMC) is hoping for a recovery in midcaps. "Quality midcaps will start bottoming out over the next 60 days. A sharp run-up in mid and smallcaps had pushed up valuations ahead of fundamentals." He also recommends avoiding momentum-driven stocks in the mid and smallcaps space at this point.
Sectors to bet on:
Experts suggest that IT, pharma, FMCG, auto and banks will remain in focus not just for the next 6 months but over the next 2 years.
"If we look at the mass destruction in the banking sector, it seems that things have cooled down and we may see outperformance in coming days in the Bank Nifty. One can add private sector banks in the kitty for investment purposes. In the private banking space, one can opt for RBL Bank and HDFC Bank. Among public sector banks, State Bank of India would be the best pick," Ashar said.
Most analysts are betting on a recovery in earnings growth in the next two years, which should support valuations in these sectors. At the same time, global growth is expected to remain strong at over 3.7 percent for CY18 and CY19, with the cycle being sustained by strong investment and improving productivity, experts said.
"Nifty consensus earnings growth for the next two year is expected to be over 20 percent. Sectors like automobiles, consumer, financial, industrial, pharmaceutical and metals are expected to grow in double-digits," Sachin Trivedi, Senior Vice President, Head - Research & Fund Manager at UTI AMC, told Moneycontrol.
First Published on Jun 29, 2018 09:32 am