On the one hand, clamour for civil and political rights have emboldened the closeted and initiated behavioral change in the society; but on the other, the social change is yet not backed by legislative change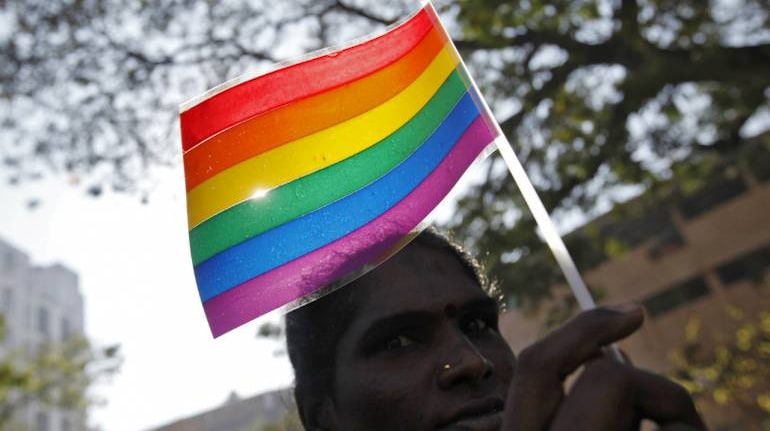 Exactly a year ago, the date 6/9 was engraved in large, bold letters in the history of India. On this day, the Lesbian Gay Bisexual Transgender Queer Intersex Plus (LGBTQI+) community woke to light and freedom.
It was September 6 last year, when former Chief Justice of India Dipak Misra read down the draconian Section 377 of the Indian Penal Code and decriminalised consensual sex in the LGBTQI+ community. It was a landmark judgment, especially for the members of the community, who were earlier persecuted and prosecuted for being what they are – a departure from the societal construct of binary gender.
It was on 6/9, that Justice Misra had said those iconic words, which have now become the anthem of the community – "I am what I am. So take me as I am."
He had also said, "No one can escape from their individuality... Look for the rainbow in every cloud. Section 377 is arbitrary. "
With the moment of freedom savoured, the year to the celebrated judgment has seen several positive changes – the first being a behavioral shift from a mentality of fear to that of confidence to assert their constitutional rights.
A living example of that is Dutee Chand – the fastest Indian woman hailing from Odisha, who came out earlier this year. While making public her relationship with a woman from her village in Odisha, she said coming out was better than hiding. The Olympian sprinter was hounded by her family and threatened by her sister over her sexual orientation.
Another inspiring example was of Supreme Court lawyers Menaka Guruswamy and Arundhati Katju, who fought against Section 377, and in July this year came out as a couple.



Most court days you'll find me in a sari! Something about the 6 yards makes me sit up a little straighter, collect my thoughts and energy for arguments... #SareeTwitter pic.twitter.com/U9HDEyT70C


— arundhatikatju (@arundhatikatju) July 18, 2019
Film, which are a significant medium to put across a message for all of society in all corners of the country, is also playing a part. This year, Sonam Kapoor-starrer Ek Ladki Ko Dekha Toh Aisa Laga hit the right note by depicting the trauma of a lesbian belonging to a small-town conservative Punjabi family, and how her father evolves from ostracizing to supporting her. Similarly, Amazon Prime original 'Made in Heaven' has a compelling parallel plot of 'Arjun Mathur' – literally portraying the struggles of a sexual minority in India.
Film maker Onir, who speaks openly and with pride about his sexuality, said the change in representation has just begun and there is a long way to go. "We are the biggest film-making country in the world. And in the last one year, Ek Ladki Ko Dekha Toh Aisa Laga is the only mainstream movie you can name. You cannot name a second," Onir said.
"Films like Fire, 20 years ago, and Aligarh, and My Brother...Nikhil, these were films that were ground-breaking, because they were made in a time when it was still illegal. That's what makes them bolder," he told CNN News18.
Meanwhile, Amritsar and Jalandhar held their first Pride parades this year.
Courts have directed the police to protect members of the LGBTQI+ community, who have sought protection. A year ago, the same police would have arrested these people under Section 377.
Another significant step is acceptance and non-discrimination at the workplace. While more number of advertisements are getting directed at sexual minorities, it is time for Corporate India to put it on paper that they will not discriminate against the community in matters of promotion and hiring.
To add to this, recognition to this relationship needs to be boosted. For instance, simple things like buying insurance for your partner, to visit your partner in the hospital and take medical decisions; and even the right to adoption.
On the one hand, clamour for civil and political rights have emboldened the closeted and initiated behavioral change in the society; but on the other, the social change is yet not being backed by legislative change.
If anything, India is moving backward on the legislative front. For instance, the Surrogacy Bill, which is awaiting President's assent, bans commercial surrogacy and allows only married couples (i.e. heterosexual couples) to have a child via surrogacy. This kills all chances for a same-sex couple to have a child.  To make matters worse, there is no political talk about legalizing same-sex marriages.
Although India has a long way to go for truly bestowing constitutional rights on sexual minorities, it doesn't mean the day shouldn't be commemorated.
The fact remains that each and every personal failure and victory of queer Indians, all the blood, sweat and tears, right from the earliest days of the struggle with Bombay Dost and the Humsafar Trust in the 1990s, to the many LGBT+ lives lost to crippling depression, bullying, forced marriages, extortion, criminal prosecution, physical abuse, even 'corrective rape', led to this moment.
LGBT+ senior citizens, who lived their lives with an unseen longing, today finish the second innings of their lives with their heads held a notch higher.
Love, after all, is love.
First Published on Sep 6, 2019 07:05 pm