Making timely repayments through a secured credit card, you can easily build a good credit score.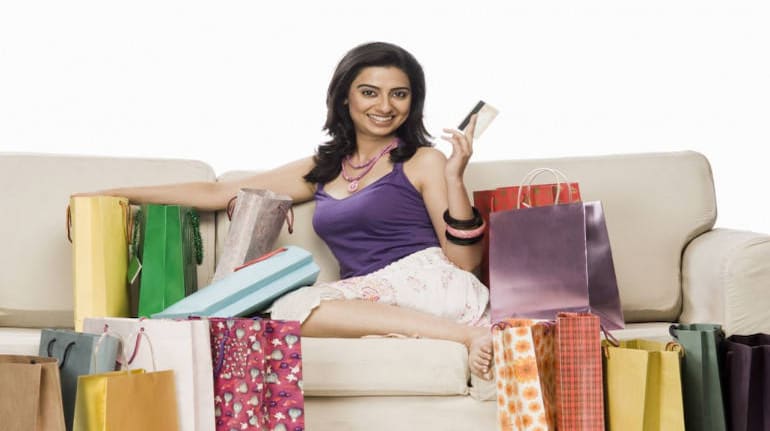 Credit card offers are difficult to ignore. Many end up picking up a credit card just because they want to make the most of those lucrative offers. Credit cards increase your purchasing power. And, if you use your credit card smartly, you stand to benefit. Here are seven factors which will help you use your credit card smartly:
Spend within your credit limit
The simple thing that you need to keep in mind is to spend within your credit limit. It is the maximum amount of money you can spend with your credit card without being charged a penalty. However, you are charged an over limit fee, if you exceed it. Choose a credit card which allows you a credit limit of 3-4 times more than what you are likely to spend each month. If you want to enjoy the benefits of credit card, then the most important thing you need to keep in mind is that you should keep your credit utilisation low.
Check the fees associated with your credit card
Credit cards have fees like joining fees, annual fees, late payment fees, and cash advance fees and even rewards redemption fees. CS Sudheer, CEO and Founder of IndianMoney.com, says that the common fees are joining and annual fees which are around Rs 250-4500. "Opt for a card which doesn't charge joining and annual fees. This can be done as many cards don't charge these fees if you apply through a loan aggregator or if you spend a certain amount, using the credit card," he said.
Credit card & reward points
Don't avail a credit card just for reward points. If you use the credit card to make purchases and pay back in time, then you can enjoy reward points and cashbacks. You could get exclusive concierge service for gift delivery, customised holiday packages, travel, movies and hotel reservations. Banks offer cashbacks on utility bills (electricity/water), grocery purchases if you use credit cards. Use it to your advantage.
Always pay in full before the due date
Credit cards offer a grace period to make payments. This is an interest-free period to repay dues. Banks grant a grace period of 30-60 days. "Make sure not to carry a balance from the previous billing cycle, or you will not get the benefit of the grace period. This is like a short-term loan without interest if you can pay outstanding dues within credit card bill payment date," said Sudheer.
EMI facility of a credit card
If you are making a big ticket purchase (say a refrigerator or a washing machine), and don't want to liquidate savings and investments, use the credit card to pay for the purchase in EMIs. This generally works out to be cheaper than a personal loan. Do not forget to negotiate the processing fee and other charges. However, the credit limit stands blocked to the extent of the sum outstanding of the loan.
Choose cash backs/discounts/offers wisely
Many credit cards have tempting offers and you must choose credit cards with long-term benefits that work well with normal spending. Choose a credit card which offers discounts on clothes, electronic gadgets and restaurants as these are frequent purchases. A discount must be direct and benefit you. Choose a credit card which matches your lifestyle and spending habits and gives the maximum discount.
Build your credit score 
There are times individuals have defaulted on their loans in the past. In such cases the credit reports have negative remarks. Banks are not keen to extend loans to such individuals. If you opt for a 'secured credit card', then you can overcome this situation.
Sudheer said that a secured credit card is secured against a fixed deposit from a bank. Credit limit could be 80-90% of the FD amount offered as collateral. The bank charges a lower interest as they can liquidate the FD and accrued interest in case of a default. If you repay your credit card balance on time, then you build your repayment history and thereby improve your credit history.
A good credit score means you can negotiate with your lenders for a waiver of processing charges and other fees. It allows you to access cheaper credit.
Use your credit card as a payment mechanism and a source of credit in difficult times. But always pay your credit card bills in full before the due date.
First Published on Oct 25, 2018 10:57 am