In spite of temporary impediments, we remain bullish on the long-term earnings visibility of the sector as a whole.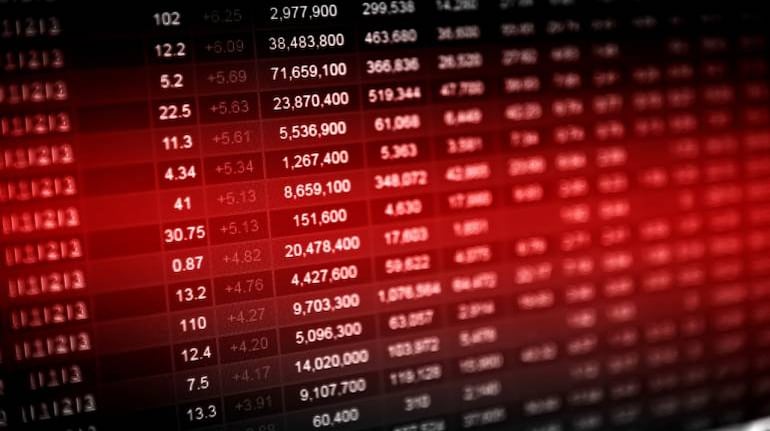 Owing to the prevalence of tropical conditions for most of the year across India, cooling product manufacturers (CPMs) have managed to make hay while the sun shines. This is reflected in their price returns from a long-term perspective, as seen below: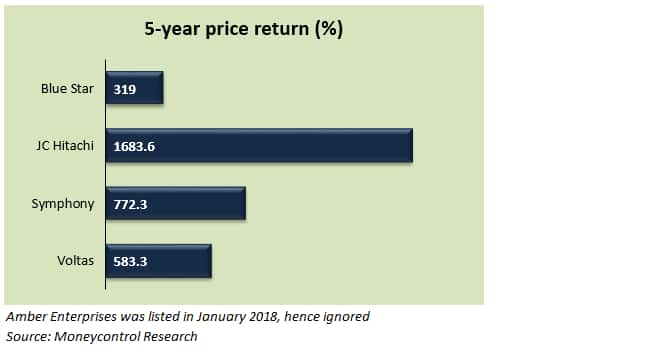 With added tailwinds such as higher disposable incomes and the government's emphasis on electrification, among others, CPMs have a plethora of opportunities to bolster their revenues.
However, we expect Q1 FY19 to be a soft and disruptive quarter for all CPMs because of the reasons stated below:
Unseasonal rains
North India, which is among the warmest regions in the country, is a key market for all CPMs given its high population density. Seasonally, the June quarter also happens to be the strongest quarter for these companies as summer is at its peak during this period.
In the quarter gone by, heavy rains in north western and northern India had an adverse impact on consumer demand.
High base
The possibility of product prices getting hiked after implementation of the Goods and Service Tax (GST) led to buyers preponing all their purchases in the first quarter of FY18.
In order to clear their existing inventories at the time, CPMs also offered steep discounts. However, there was no similar demand trigger during Q1 FY19 that could drive sales growth the same way.
No festivities
Festive season sales influence the overall revenue performance of consumer durable companies to quite an extent. Consumer spends on electronic items and white goods are high during festivals, primarily because of auspicious buying and availability of good schemes/offers.
In India, most major festivals are celebrated in the second half of the fiscal year.
Cost pressure
Metal prices have been on an uptrend over the past few months, which has resulted in manufacturing costs of CPMs going up and their margins contracting.
Given the high competitive intensity in the consumer durables space, CPMs find it hard to raise prices of their products to the full extent of such increases in prices of raw material.
What should investors do?


In spite of temporary impediments, we remain bullish on the long-term earnings visibility of CPMs.
Though most of them have not been immune to market disruptions and are now available at relatively reasonable valuations, the market, in our view, has not completely discounted the above-mentioned pressures as yet.

Given how bearish the market's mood seems to be at the moment, a subdued or lower-than-expected quarterly performance will almost certainly lead to an immediate downside in the stock prices of CPMs.
This, in turn, should provide investors a good opportunity to accumulate these stocks.
For more research articles, visit our Moneycontrol Research page
First Published on Jul 24, 2018 03:37 pm