Can Merton's idea to serve retirement be translated into policy, especially in India? Behind this simple idea lot needs to be done for Merton's proposal to come to fruition.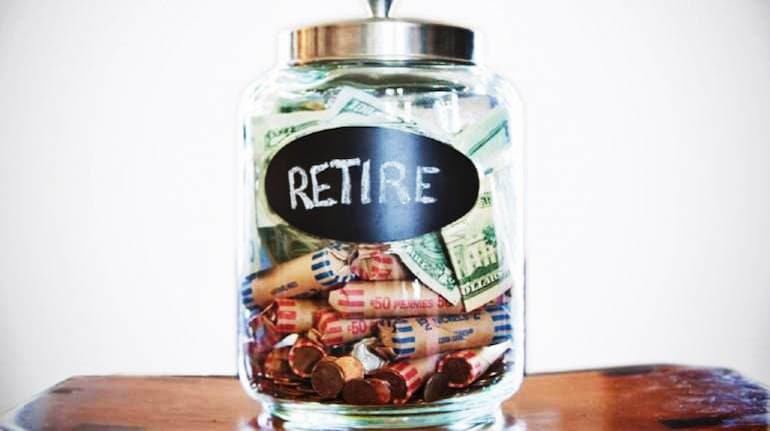 Amol Agrawal
If there was a Nobel Prize for Sociology, perhaps, we could have the father-son duo of Robert Mertons get the coveted award for different fields. Robert K Merton, the sociologist father is famous for his work on self-fulfilling prophecy: a prediction which causes itself to be true via feedback mechanisms. Financial crises and bank runs can be explained via the self-fulfilling prophecy. He passed away in 2003. Robert C Merton, the economist son, won the 1997 Nobel along with Myron Scholes for figuring a method to price financial derivatives.
Merton, who was recently in Mumbai to deliver the RH Patil Memorial Lecture, is a pioneer of financial ideas and how finance can be used to improve the world.  The lecture was based on his recent work on financial planning for retirement which is already a huge concern in developed world owing to ageing demographics. It will eventually become a headache for developing world too. So far, governments and corporations were responsible for planning our pensions (called defined benefit) but gradually the onus is being borne by individuals (defined contribution).
It is not as if retirement concerns have suddenly sprung from nowhere. In the early 2000s, two fields were dominating global economic policy thinking: retirement finances and climate change. Both these issues were sidelined due to the global financial crisis which started in 2008. Climate change is back in vogue thanks to William Nordhaus winning the 2018 Nobel. Retirement finances will hopefully get their due thanks to Merton's global tour.
Merton proposes a new financial instrument which he has named as SeLFIES or Standard of Living indexed, Forward-starting, Income-only Securities. SeLFIES are bonds which will pay only when one retires (income only). So say, you expect to retire 20 years later, then in 2018 you buy a bond named SeLFIES 2038 which will begin to pay you only from 2038 (forward-stating). From 2018 to 2038, one will be paying annually towards these bonds to get retirement payments from 2038 onwards. One will buy the bond in such a way that it continues to maintain the standard of living of the person by indexing this income to inflation (standard of living indexed).
In many ways, this is similar to the way we get our pensions currently where payouts begin to happen only post-retirement. But these are only for those who are included in pension plans. What about others especially in the informal sectors where pensions are not provided? SeLFIES will allow even the excluded and less financial literate to plan their retirement.
Can Merton's idea to serve retirement be translated into policy, especially in India? I could not find any country that has so far implemented this idea.
In a way, the genesis of this proposal goes way back to Merton's earlier paper written in 1983: On Consumption Indexed Public Pension Plans. He has modified and simplified the idea since, but the core remains the same. According to Merton, one way to administer this could be to float a new public company which will be responsible for the entire business of retirement, right from accepting the public's money to investing the monies in government securities, and then paying the annuity post-retirement. This will also require government to issue long-term bonds which adjust for both inflation and lifestyle changes as then only the corporation can invest and retirees can get desired benefits.  The governments have had experience with inflation-indexed bonds but will now have to think about indexing to lifestyle changes as well. Thus, behind the simple idea lot needs to be done for this proposal to come to fruition.
In the Indian setting, the long-term nature of bonds is not really a problem as the government is already issuing 30-year bonds which are traded and accepted in the markets. The government did issue capital indexed bonds in 1997 and inflation indexed bonds in 2013 but failed to attract investor attention. Thus, here we will have problems on demand side as well. If implemented, the idea would require the government to allocate a certain percentage of bond issuances towards these indexed bonds. These indexed bonds could lead to higher interest rate costs leading to further rise in debt payments which could be a bottleneck going in future.
The issue of whether we want to establish a new institution or sell these products via mutual funds/insurance is a tricky one. It takes us back to the age-old issue of institution vs markets. JR Varma of IIM Ahmedabad, who had a fireside chat with Merton, remarked that India's track record has been much better at establishing markets (equity, government bonds, derivatives) than institutions (say UTI, LIC, IDBI and so on). Though, we have fared better at institutions established by Patil, such as the NSE and CCIL. If RH Patil was amidst us, we might have gladly given him another assignment of setting a new institution to shape retirement finance in India. But alas as he is no more with us, we will have to carefully weigh our options on this markets vs institutions debate.
As Merton clearly points, there cannot be any finance or financial innovations without trust in the system. This could be a hard lesson he would have learnt watching the failure of the infamous hedge fund — LTCM — which he had promoted along with Myron Scholes and others. But then who said the mighty and Nobel worthy cannot fail? What matters more is that they learn from the failures and continue to make efforts to improve human welfare. Merton is trying his bit in this quest as retirement worries loom over the world economy and we look for solutions.
(Amol Agrawal is faculty at Ahmedabad University. Views are personal.)
First Published on Oct 24, 2018 10:20 am