These three social enterprises have one single purpose: to create a space for women to come forward, showcase their talents, find work and help each other grow.

Fuzia: Riya Sinha and Shraddha Varma - India, US
"We truly believed that 'virtual working' will be the future of work"
What happens when a bright teenager full of ideas and ideals about empowering women comes together with a marketing professional with an MBA and corporate experience? You get a vibrant and quickly expanding online platform for women, with tens of thousands of users, millions of social-media followers, and uncountable employment opportunities generated.
That's the story of Fuzia, founded five years ago by Riya Sinha, now an 18-year-old student of University of California at Berkeley, and run by Mumbai-based Shraddha Varma, now 31.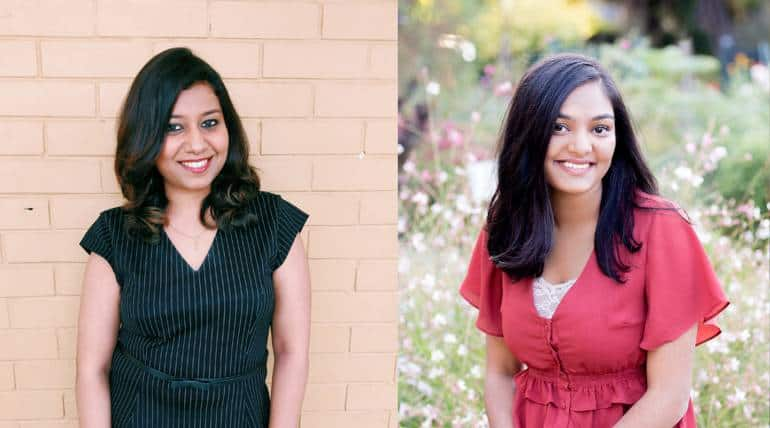 Social enterprise Fuzia - Ria Sinha and Shraddha Varma
It is a global online women's networking community and a talent showcase platform for creativity, built through the advent of virtual hiring. "Since the past five years, this has been our core model as we truly believed that 'virtual working' will be the future of work," say the founders. In the age of lockdowns and work-from-home, their vision was indeed prescient.
Currently a team of 30 passionate women who work remotely from different parts of the world, Fuzia is essentially an online community and user-content-driven platform that "helps young women see their strengths, develop self-confidence, learn from their peers and become independent leaders."
Members can post their work samples and get opportunities to earn through suitable work assignments, internships and projects. Their clients are companies and individuals around the world who have tied up with Fuzia for its members' talent and expertise especially in social-media marketing, executive branding and campaign management.
At present, the online networking community has over 50,000 members with over four million followers on social media. There is no age or geographical restriction to join Fuzia; however, their users are typically aged 18 to 30, and hail primarily from countries like India, Pakistan, the USA, Bangladesh, Morocco and Egypt.
They also come from various professional backgrounds and sensibilities, and are able to generate an income sitting at home.
Skilling is an important part of Fuzia's work. Their in-house experts collaborate with social-media influencers and entrepreneurs from all fields and organise interactive live Q&A and training sessions to help women start their own ventures.
They also help them to become financially independent by providing them freelancing and internship opportunities for their skills. "Our aim is to make profit with a purpose. Five percent of the revenue that we earn from our Fuzia talent projects is dedicated towards the cause of women empowerment and skill development," say the founders.
They add, "Our determination and belief is to celebrate women and their creative zeal so that they can live their dreams. We all deserve to shine."
Woman TV and Women Entrepreneurs Helpline: Shweta Saxena - Pune
"In many cases, a woman entrepreneur's finances are controlled by her husband"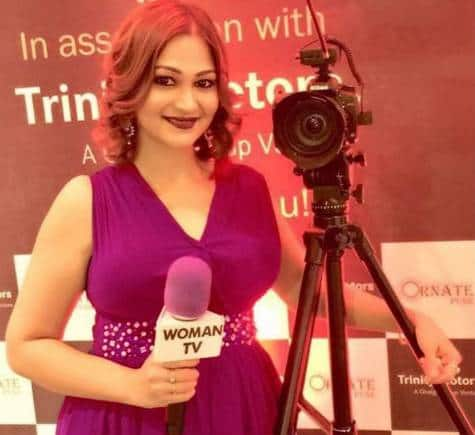 Social enterprise Shweta Saxena
Though Shweta Saxena is a certified clinical psychologist, she was always drawn to the cause of women empowerment more than clinical psychology. While running the Notts Mums non-profit support group for lonely multicultural mums in the UK till 2017, she realised that there were many women burdened by suppression, carrying their stories silently inside them.
"I decided to initiate a platform where women could share their powerful stories fearlessly and with pride," says Shweta, who launched Woman TV in 2018 after moving to Pune.
Shweta uses the non-profit, web-based platform to interview inspiring women, and has featured over a thousand women so far. After noticing that many of these women had the potential to be entrepreneurs but lacked that little push, information, support and motivation by their tribe, she further launched Women Entrepreneurs Helpline (WEH), a Facebook group to support new entrepreneurs in various areas like market research for their branding, financial planning, awareness about government schemes for MSMEs and female entrepreneurs.
Interestingly, not all the 12,000 followers who follow her channel are entrepreneurs – salaried workers and homemakers follow the group too for tips and as a networking platform.
"Women entrepreneurs in India face specific challenges, such as lack of financial independence despite running profitable businesses," says Shweta. "In many cases, the finances are still controlled by the woman's husband even if he may not be involved in her business."
There are social obstacles too, says Shweta. "While a woman is struggling to adapt to her role as an entrepreneur, her family makes it even more difficult for her by constantly reminding her of her other roles in the family. Lack of sufficient family support before or after marriage hampers her business journey and delays her success too."
But Shweta believes women have learnt to live with these challenges, and rebuild their lives around them. She hopes that, as more women step up to work, society will gradually give credit where it's due, regardless of gender.
"Also, we need to give the woman sufficient space and not suffocate her with over-interference or unwanted advice! No relationship gives anyone the authority to rule over a woman or monitor her every move," she says.
Though the Indian government offers several schemes and training opportunities for women entrepreneurs, not many are aware of them. "This is where WEH plays a business-buddy role," says Shweta.
WEH also works as a platform for women to support each other. "Women can promote other women's businesses on their social media, buying their products without asking for any discounts or freebies, and even by mentoring new entrepreneurs through their own experiences."
Girl Power Talk: Rachita Sharma - India, USA, Mexico
"Why does one's purpose of doing good have to be separate from building a real company?"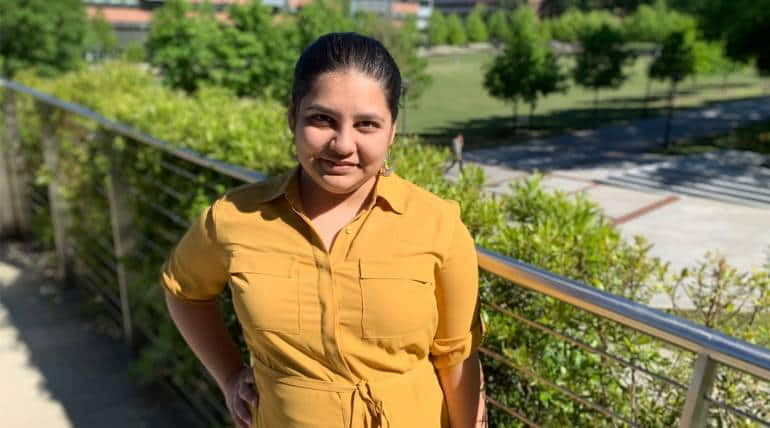 Rachita Sharma
An enterprising young woman with fire in her belly – that's the first impression Rachita Sharma leaves on you. "My passion in life is to create a community that supports and uplifts young women," says the 24-year-old CEO and co-founder of Girl Power Talk. "My life's mission is to be an agent of change by providing young women more opportunities and a better path for achieving their full potential. Girl Power Talk is our vision in action."
Raised in Mathura, Rachita completed her BSc in mathematical sciences from the University of Delhi and then did her MBA from Thapar University, Chandigarh. She began working early on during her college years and travelled widely. She is now the chief marketing officer of New York-based Blue Ocean Global Technology, which offers online reputation management services to organisations worldwide.
Its sister concern Girl Power Talk supports its operations by leveraging digital technology to improve efficiency and profitability for clients spread across North America and Europe. In the process, they offer young women, and men, a platform to grow, develop and reach the world stage.
"We at Girl Power Talk recognise the importance of gender equality and actively seek those with extraordinary potential," says Rachita. Through her conversations with young professionals and students, she learned that only a minuscule proportion of college graduates receive offers from employers willing to invest in their personal development.
"The reality of the demographics is that the vast majority of companies view young Indians as replaceable and expendable. Sameer Somal and I launched Girl Power Talk with a vision to hire, nurture, and help young people build confidence and interpersonal skills. The real mission is to change lives, one person at a time," says Rachita, who was awarded the Most Promising Woman in IT Award by Aatm Nirbhar Women's Association Trust earlier this year.
The for-profit enterprise trains its community of young people in "exceptional soft-skills, technical knowledge, and purpose in life." The team is trained to create and promote top digital assets that accelerate the growth of a company's brand equity.
They consult clients on digital transformation and provide comprehensive reputation management services. They have recently set up base in Mexico, and are now planning to offer a fellowship programme for young leaders in Nepal, Myanmar, Thailand, and the Philippines.
"I was determined to celebrate gender diversity and create an organisation that uplifts women with real opportunities," says Rachita, who is a chairperson for the All Ladies League, a network for women in 150 countries.
"Why does one's purpose of doing good have to be separate from building a real company? Besides, I believe that we can accomplish more in terms of a positive social impact if we are profitable. The company's success exemplifies the benefits of investing in malleable young leaders," she says.
She explains that while many companies give back and try to reverse-engineer women in leadership once they achieve success, Girl Power Talk begins with the end in mind. "Young women in positions of influence and affluence will forever be a hallmark and core feature of the organisation," she signs off.
First published in eShe magazine
First Published on Aug 1, 2020 08:26 am