An informal setting such as the Beidaihe conclave gives the party leaders an opportunity to discuss and deliberate and, thereby, turn the tables on Xi Jinping through criticisms of policies and factional management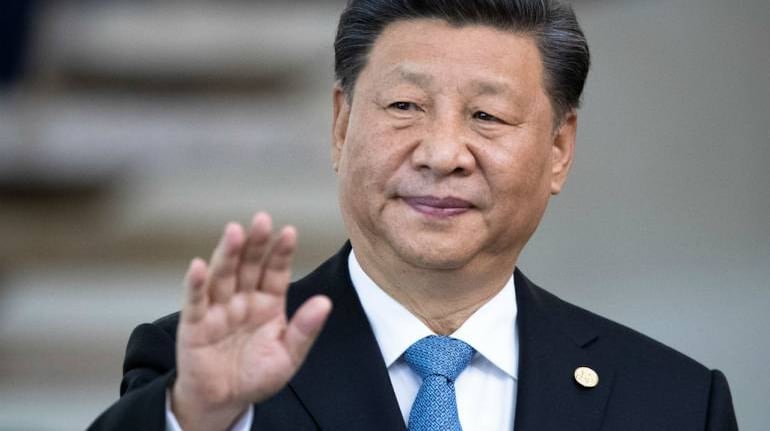 Bhim B Subba
Every August, Beidaihe, a summer seaside resort around 200 kilometres from Beijing, witnesses secretive and elaborate security preparations for visiting political luminaries of the Communist Party of China (CPC). Apart from relishing the sun and sea, and swimming, this 'informal' gathering is an opportunity for the incumbent leadership and party elders to 'exchange views' — a Chinese equivalent of the marg darshak mandal.
However, with COVID-19 still lurking, who and how many of the older party leaders will attend this secretive conclave is to be keenly watched. Some Chinese language media reports indicate that the meeting will be underway as security drills and sanitising railway stations, airport terminals and public places were supervised by the provincial and local public security bureau officials to welcome party leaders, advisers and experts.
For a China watcher, apart from the formal National People's Congress sessions in spring and the annual central committee plenums in late autumn, this summer meeting is one of the most awaited political events in China. Many discussions on important national development plans and economic policies are settled at Beidaihe. In other words, the resort is often an epicentre of 'power showdowns' and 'palace politics'. Following an ongoing trade war with the United States and the COVID-19 pandemic, CPC General Secretary Xi Jinping is right at the centre and a target of potential criticism.
In Chinese politics, the role of informal power is much more diverse and extensive than of formal power, and more so after Mao Zedong.
In the reform period, prominent Long March generation leaders such as Deng Xiaoping, Chen Yun and Peng Zhen commanded immense informal power even though they occupied only ceremonial posts. They provided guidance in shaping the reform process and also keeping their successors on toes by political purges and criticisms.
Deng even purged his protégés — Hu Yaobang in 1987 and Zhao Ziyang in 1989, both enjoying formal party and state positions — with ease. However, with the Long March elders long gone, former statesmen such as Jiang Zemin, Zhu Rongji, Hu Jintao and Wen Jiabao have become new party elders in the Xi era. Although they do not command the same political stature as that of the revolutionary veterans, Xi cannot relegate them to retirement completely either.
Jiang, Zhu and Zeng Qinghong of the current cohort, were instrumental in promoting Xi in the early years but have off late resented his leadership style and policies. Thus, an informal setting such as the Beidaihe conclave gives these leaders an opportunity to discuss and deliberate and, thereby, turn the tables on Xi through criticisms of policies and factional management.
Xi, anticipating this challenge from the elders and power brokers, has been marshalling his resources. A recent reshuffle of more than 20 senior officials of National Development and Reforms Commission (a more powerful version of India's Niti Aayog), provincial and ministerial cadre involving seven central ministries and commissions in July, appointments of 29 senior provincial vice-governors in early March-April, and other changes currently still underway seems to indicate Xi's intent to stabilise his position within the CPC and groom future elites under his tutelage. This ensures cultivation of his own 'informal power' and a power base for the future.
Already Xi has accumulated power unparalleled in the post-Mao period and the politburo is stacked with his protégés. A case in point is the powerful Political and Legal Affairs Commission (PLAC) responsible for overseeing all legal enforcement authorities including the police force at all levels of the CPC and government. Even after the purge of former head and politburo standing committee member Zhou Yongkang, as well as of other senior officials, the PLAC has been a power base of Xi's political opponents, i.e. Jiang loyalists. Xi's campaign however, is again not led by Guo Shengkun — politburo member and current head of the PLAC and presumed Jiang loyalist — but by its secretary general and Xi confidante Chen Yixin.
Overall, however, although Xi has been successful in resurrecting his image that took a beating in the wake of COVID-19 and the passing of the Hong Kong National Security Law, this year's Beidaihe conclave can be a litmus test for his handling of a political crisis. As the Chinese saying goes 'old ginger is still very sharp' and the old guard can try to undermine Xi's authority through factional power and criticism.
Bhim B Subba teaches political science at the University of Hyderabad, and is visiting researcher at the Institute of Chinese Studies, Delhi. Views are personal.
First Published on Aug 5, 2020 01:39 pm