Shot in Valsad district, Anita by Sushma Khadepaun announces the arrival of the Indian short format

Last year, the Venice film festival's top prize for a short film was won by a Pakistani production inspired by Bollywood. This year, the honour could go to an Indian film that lays bare the unsettling archetypes of patriarchy in the Indian-American community.
Anita, directed by Sushma Khadepaun, is the first Gujarati movie ever to be screened in Venice, the world's oldest film festival. Khadepaun's is a rare appearance of an Indian female director in Venice official selection after Mira Nair won the Golden Lion for Monsoon Wedding nearly two decades ago.
Khadepaun, an Indian-American born in Surat, explores gender bias and domestic abuse in the 18-minute film, which will have its world premiere in Venice next Thursday. Shot in Valsad town of Gujarat, Anita tells the story of an Indian-American couple visiting their native state to attend a family wedding.
"We filmmakers need a boost at a time film festivals are getting cancelled across the world," says the New York-based Khadepaun, an MFA in screenwriting and direction from Columbia University. "Premiering in a theatre is crucial. You have put in so much effort to create each frame and to think that people will watch it directly on their mobile phone dampens your morale," she adds.
The 77th edition of Venice film festival, which kicked off on Wednesday, is the first major international art event to organise a physical edition since the lockdown. Three Indian films have made the Venice official selection this year. Award-winning director Chaitanya Tamhane's The Disciple becomes the first Indian movie to vie for the prestigious Golden Lion after Monsoon Wedding won in 2001. Another Indian director, software developer-turned-filmmaker Ivan Ayr, features in the official selection with his second feature film, Meel Patthar (Milestone).
Short format
While Tamhane and Ayr share the enviable record of premiering both their first (Court and Soni) and second features in Venice, Anita is among the 12 short films from around the world competing in the official Orizzonti section in Venice. Pakistani film Darling by Salim Sadiq, Khadepaun's junior at Columbia University's film studies programme, had won the Best Short Film award in Venice last year.
Anita's selection in Venice also marks the arrival of the Indian short format. Indian short films have competed regularly in major international festivals in the past few years. In 2017, Afternoon Clouds by Payal Kapadia, was the only Indian entry across formats in the Cannes official selection. Kapadia's diploma film was the first short film from Film and Television Institute of India, Pune, in the Cannes selection for film schools across the world. Bombay Rose, which opened the Venice sidebar Critics Week last year, was developed from her animated short True Love Story by its director Gitanjali Rao.
"I think a lot of (Indian) filmmakers are making remarkable short films, but they hardly get shown here and get mostly an international festival run," says Kapadia, whose 2018 short film And What Was The Summer Saying had its world premiere in Berlin and received a Special Jury Prize at the International Documentary Film Festival, Amsterdam, and Pramod Pati Best Experimental Film Prize at the Mumbai International Film Festival. At the 2018 Toronto festival, London-based Sandhya Suri's The Field set in India, won the Best International Short Film prize, a coveted honour.
Exploring archetypes
In the middle of the pandemic, the selection of an Indian short film in Venice is certain to provide the much-needed confidence to aspiring filmmakers in the country who often use the medium to launch careers. Anita also stands out for its exploration of gender bias and prejudices in the Indian-American community, considered back home as highly educated and modern.
The film, the first Indian short in Venice after Subhashish Bhutiani's Kush (2013) -- set in the backdrop of the 1984 anti-Sikh riots -- follows the story of Anita, a young, independent Indian-American, confident of following her dreams. She and Vikram will be tying the knot after the wedding of her sister they are attending in their native town. Soon Anita faces backlash from their families after she reveals her desire to continue working after marriage. Different family members react in separate ways, all eager to see her as an obedient wife to a hardworking husband.
"The story very much comes out of my personal experience of growing up in a small town and moving to America and also the people around me," says Khadepaun, who grew up in Surat. "Your leaving the country doesn't mean you are leaving patriarchy. That is what I explore in the film," says the director, who migrated to the United States to study cinema.
The director chooses two young Indian-Americans, a woman and man, to question whether people from conservative traditions could leave their prejudices back home while living abroad in a different culture. The character study exposes the fault lines within the Indian community abroad. The consequences are alarming.
"For many women, the idea that to live an independent life you should move away from home is true. It is to move away from everything that is comforting and familiar," explains Khadepaun, a former undergraduate student at SNDT Women's University, Mumbai. "But once you move, does it still mean you have moved away from what you are running from?" she asks.
"For me, this is what I am exploring with Vikram's character. That means because you live now in a certain society that opened up your thinking, your perspectives must have changed," says the director. "Sadly, when challenged we go back to the familiar even when the familiar is toxic."
Foreign land
Khadepaun's previous short film, Foren, which premiered at the Palm Springs festival in 2017, told the story of a little girl and her grandmother enquiring about a world outside their Gujarati home. The film was shot in Surat. "The idea of a foreign land and escaping to one is a preoccupation of mine," she says.
Anita began as a feature film project three years ago. "I wanted to explore more characters and their relationships," says Khadepaun. A year later, the director decided to make the short film first. "I love the short format. It gives you a lot of creative freedom, not just a means to get to the feature film. It allows me as a filmmaker to ask questions and let the audience mull over it or think of possible answers," says the filmmaker, who was influenced as a film student by Satyajit Ray's 1964 short film Two, the story of two boys, one rich and the other poor.
"Short films can do a wonderful job by presenting a microcosm of larger concerns," says Khadepaun. In Anita, the filmmaker questions the casualness of domestic abuse with a probing camera. "We are speaking of a community which is warm and loving. There is always laughter. It is in the same community that people get raped. And because of the casualness with which abuse exists in our society, the victims often question whether or not they were abused."
Popular Gujarati actor Mitra Ghadavi plays the role of Vikram. Aditi Vasudev, a Delhi-based actor, learned Gujarati for her role as Anita. "I don't think the film was possible without the help of the local community in Valsad," says Khadepaun, who teaches screenwriting for Sundance Collab. The film was mostly shot in the empty home of a family friend of the director while neighbours supplied furniture and food for the crew during the four-day shooting.
Anita is the first Gujarati film ever to be screened at the Venice festival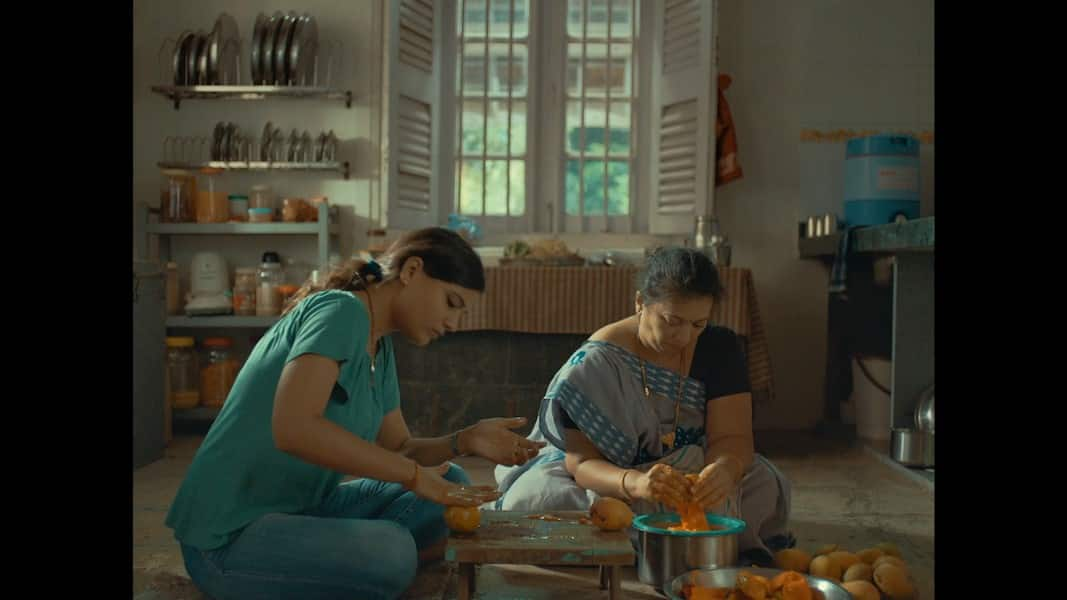 The film tells the story of an Indian-American couple visiting home for a family wedding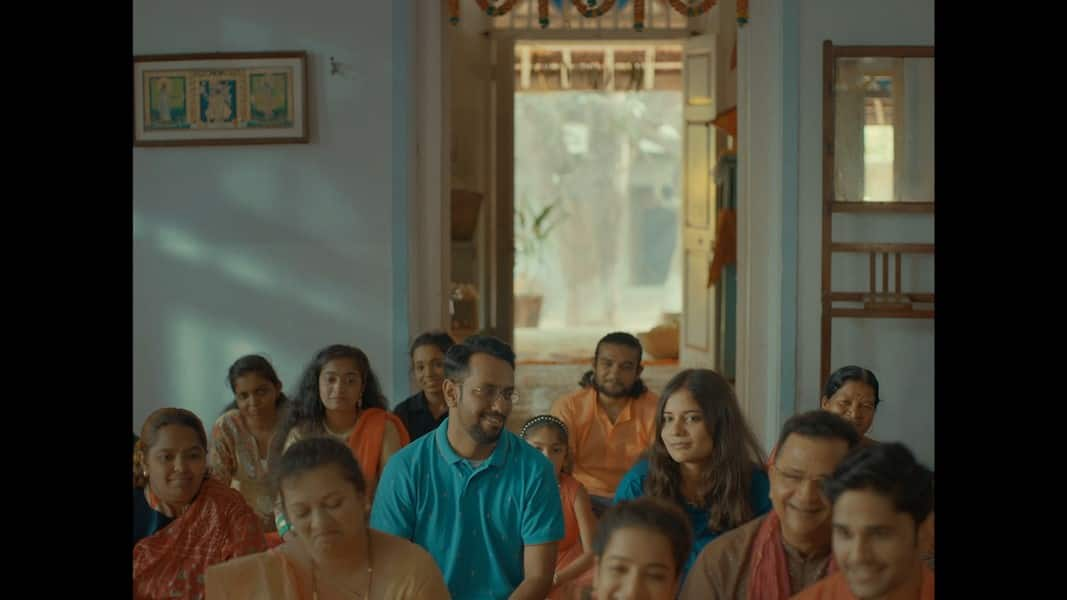 Anita explores patriarchy and the casualness of domestic abuse in Indian society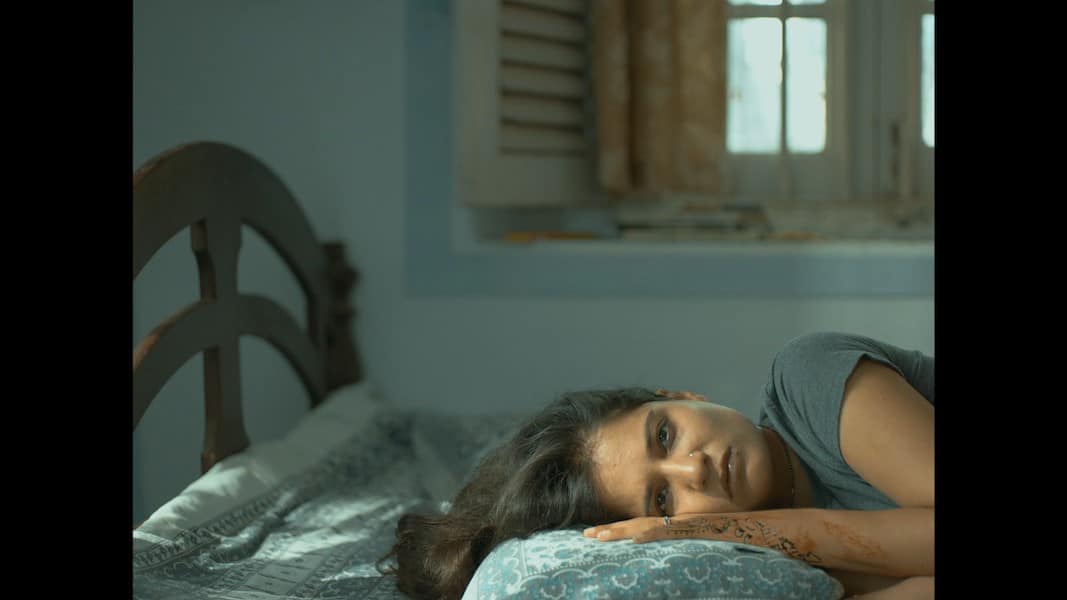 First Published on Sep 6, 2020 12:53 pm