UPI has a unique feature of creating a virtual address through which you can transfer money without disclosing your account number and IFS code (IFSC) to the receiver.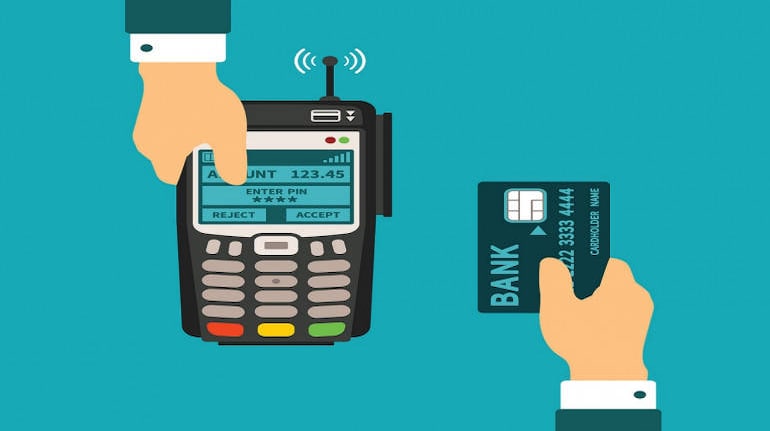 Digital payment platforms have eased cashless transactions, and have been especially popular since demonetisation. These platforms are capable of making payments in online as well as in offline mode. However, their features differ and you should make the best use of them while making payments.
We take a look at some of these cashless transaction making platforms and their features:
NFC or MST transmission waves platform
Companies have come up with making transaction through NFC (Near Field Communication) and MST (Magnetic Secure Transmission) technology. Without swiping your card through POS (Point of Sales) machines, you can easily make payment to merchants through its wireless transmitting magnetic waves. You can avail this facility by downloading MST enabled app and also, your phone should support NFC facility. Once it is done, after registering your card details, you can make contactless transactions through your phone on any of merchants' POS terminal.
 Sound based payments platform
Some companies have launched app with sound transmission fund transfer facility. Yes, it's true this technology is only a software-driven application, and it does not require any hardware upradation on the ATMs to make use of it. This highly secured application makes you do contactless transactions through sound waves technology. Once you have downloaded this application on your smartphone and after registering your cards, this app can make payments from your phone at any POS machine through sound waves even though you do not have physical cards along with you. This app also enables easy cardless cash withdrawal to the customers from ATMs.
 Mobile Money Identifier
MMID is a seven digit unique number which issued by the bank once you have registered your mobile number. A person who wants to send money and the person who wants to receive that money should have MMID for the particular interbank funds transfer. However, through MMID you can transfer only a small amount (around Rs 10,000) within a day. Almost all banks are providing this facility of making small payments.
 UPI App based payments platform
UPI has come up with a unique feature of creating virtual address through which you can transfer money without disclosing your account number and IFS code to the receiver. UPI works on a real time basis which means the money is transferred instantaneously. UPI also supports the other medium of doing funds transfer.
UPI facility is available with all the banking apps like HDFC UPI, SBI UPI, ICICI UPI, AXIS UPI, and almost all the other private and public banks. Now, most of the bank are embedding their UPI feature within their mobile banking app only.
QR Code based payments system
QR code is again a different mechanism of making the transfer of payment where you only need to scan the QR code of the merchant and do the transfer of payments. It is being mostly used by all the digital payments app like BHIM, other banking apps to make the transfer of payments easily. The black square holds the information about the items whereby scanning the code information gets transmit automatically through the smartphone and payments get done. You do not have to enter anything manually while using QR code facility.  Bharat QR code has been launched by the government to push the digital payment initiative in all the way round.
USSD code payments system
If you do not have a smartphone or internet facility, still you can make payments through dialing USSD (Unstructured Supplementary Service Data) code even from your basic phone and following the certain instruction, you can easily make your payments done. It is GSM-based technology where transactions take place through messages. It is a platform which forms a medium between the telecommunication and banking financial services altogether. For every banking app, you have a different dialing code which you need to check from your service provider while making the transfer of payments.
All telecom servers like Airtel, Vodafone, Idea, Reliance, etc have their own USSD code. Before making payment, you need to check whether your number is registered with the bank or not.
Aadhaar enabled payment system
The Aadhaar payment app works on an Aadhaar Enabled Payment System (AEPS) facility, which is a bank-led model offering you multiple financial services through your Aadhaar number.
You can link multiple bank accounts through Aadhaar Payment Bridge (APB) platform by which you can make payments from any of your accounts to the merchant. To make the best use of it, you need to link the Aadhaar number to your bank account.
Net banking payments platform
As the name suggests it simply means get your banking service online. The facility can be availed through mobile banking too. If you have a net banking access then in such case you may not have to visit the bank for day-to-day transactions. Net banking helps in payments from anywhere using your mobile banking app or just by log in to your banking website.
It provides three modes of payments. Firstly, NEFT, which takes time while transferring money. It runs the process in batches which is why the time consumption is slightly more. If the receiver is not in a hurry to get funds and the amount is also less than Rs 10,000 individuals can use NEFT because it carries least service tax. Secondly, IMPS helps in getting funds transferred on real time basis for up to Rs 2 lakhs. When you need to make the transfer amount for more than Rs 2 lakh, you can use RTGS facility.
Digital wallet payment system
Through this platform money is loaded in wallets. Similarly with the launch of e-wallets you can add money using digital wallet apps. However, the constraint is you can transfer fund to the same wallet only. It means that if you have PayTM or SBI's Buddy app on your phone then you can only transfer money to another person's PayTM wallet or SBI's Buddy app who is having these app's installed respectively. Simply in another way round, you cannot transfer money from PayTM wallet to SBI buddy wallet app. There are some other e-wallets available in the digital marketplace such as Mobikwik, Freecharge, Oxigen, Reliance Money, Paypal, Buddy, Lime, Payzapp, Pocket, Yes Pay, etc.
Magnetic stripped cards
These are magnetic strip cards in the form of debit or credit card. People use these cards quite often for making payments. These cards can provide benefits of reward points per transaction and other cashback offers. These cards are usually offered by banks which are mainly powered by VISA or MasterCard.
First Published on Jul 25, 2017 11:01 am