Section of the hospitality industry which exclusively cater to the community feels it would be easier for them to do business now. Doubling of business is on the cards-LGBT tour operators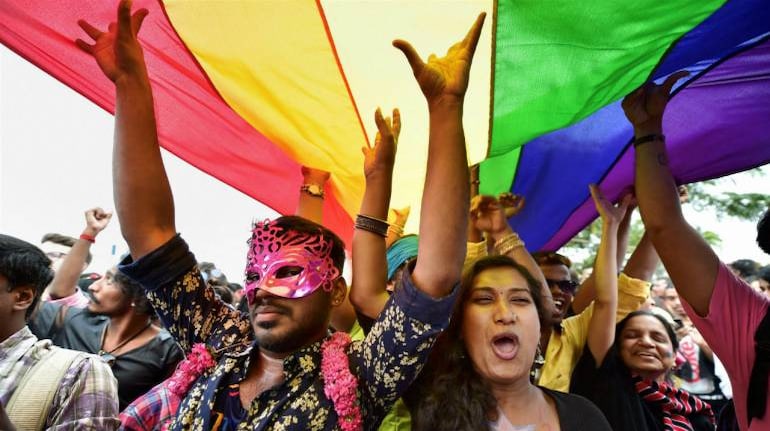 The section 377 verdict is not just a victory for members of the LGBTQ (lesbian, gay, bisexual, transgender, and queer) community but also a shot in the arm for businesses that cater to them.
A section of the hospitality industry which exclusively caters to the community believes the verdict makes it easier for them to do business now. Players like Indjapink, Pink Escapes, GaytripIndia, Pinkvibjyor that cater to LGBT travelers will now go aggressive in marketing their offerings. Some are even considering expansions now that the community doesn't have to keep their travel plans with their partners hush-hush.
To celebrate the victory most companies are offering month-long discounts. The industry expects to double its size in six months.
Operating in Delhi and Jaipur currently, fashion designer Sanjay Malhotra who is also the founder of Indjapink, is on an expansion spree. Indjapink that runs the B&B facility Mister and Art Haveli is one of India's first travel organisations catering only to men. According to Malhotra, he is now free to openly publicise his offerings that come with a tagline-Eat, Sleep and Play!
So what is the Mister and Art Haveli? They are two properties with four rooms each. And what do they offer?
"The Mister and Art Haveli offers you bedrooms with king-sized beds where you will find yourself cocooned amidst India's only collection of gay-friendly exotic art, personalised and friendly service, in bathroom jacuzzi and some pieces of antique furniture and sculptures. A massive plunge pool is on the way in the Jaipur property," said Malhotra.
The brand is now prepping for a similar property in South Goa that is expected to open doors to the community in November this year.
The properties priced between Rs 3,500 and Rs 7,500 per night offer bespoke services like any other hospitality brands. Services offered include candlelit dinners, in-room massage and heritage walks.
With the SC ruling comes the freedom to do business. "We will now go aggressive with social media promotions and traditional advertising too. Though it might still take time to change mindsets we do not have the need to stay hush hush about it. In a year's time we are expecting a 50 percent boost in business, " said Malhotra who is offering a month-long discount of 30 percent on stay across properties.
A lot of business would also come from foreign tourists. Pink Vibgyor, another travel company that offers gay travellers guided tours and packages across the country and also to neighbouring countries is looking at doubling his business that comes from foreigners.
"We host close to 550 foreigners a year but some shy away because they fear that their travel in queer groups may not go down well with the law of the land. With the ruling, we are expecting more guests from the US and Canada and other countries who keep writing to us about their desire to travel to place likes Rajasthan, Kerala and the Andamans," said Rajat Singla, Director at Delhi-based Pink Vibjyor.
Singla is now looking out for investors to fund his B&B project. Pink Vibjyor has plans to start B&B in Delhi, Jaipur, Udaipur and Kerala in the coming years so that they can provide their own accommodation to guests. Singla is also chalking out plans to run special offers for his clients to celebrate the SC ruling.
There are several players in the sector but over the past several years they were less widely publicised. So will there finally be an ease in doing business?
"Homosexuality is no longer illegal in India. The verdict is a major victory for the LGBTQ community, activists and everyone across the nation, who feel the judgment would bring a social change and remove the myths and beliefs attached to them.W ith the judgment, the society will also change the perspective and it will definitely help people in doing their business with much ease," said Pankaj Sinha, founder of Right Directions, a law firm based out of Mumbai.
First Published on Sep 7, 2018 07:07 pm