Properties and travel companies that exclusively serve the Lesbian, Gay, Bisexual and Transgender (LGBT) community are becoming a trend now.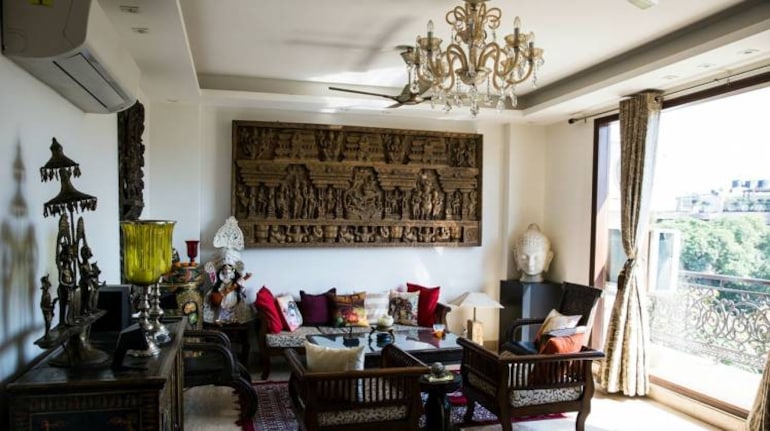 A view of the Amer Fort, a plunge pool to sit by, and a sprawling garden for a stroll. Mister and Art Haveli in Jaipur is a typical boutique property, but there is something unique about it — it's only open to gay men.
Set to throw open its doors next month, The Mister and Art Haveli is an extension of Mister and Art House in Delhi's Greater Kailash, which is also a gay guesthouse. Properties and travel companies that exclusively serve the Lesbian, Gay, Bisexual and Transgender (LGBT) community are becoming a trend now, with more and more LGBT customers shedding their inhibitions and opting for a travel experience where they can be themselves.
Run by fashion designer Sanjay Malhotra, the Delhi-based company Indjapink which runs the Mister and Art is one of India's first travel organisations catering only men. The company is expanding its stay options by adding the haveli property to their inventory. This would be followed by another Mister and Art property in Goa. Malhotra is investing Rs 5 crore to expand the chain across India.
Indjapink, however, is not alone in this endeavour. There are many others who who offer bespoke luxury experiences to the couples from the queer community such as Pink Vibgyor, GaytripIndia, and Pink Escapes.
Pink Vibgyor is also coming up with a property of its own in Udaipur and investing Rs 2.5 crore for the same. Unlike others in the business, it will cater to female couples too.
With the idea of luring gay couples from foreign shores to India for expensive vacations, these companies are also offering special packages worth as high as Rs 6 lakh per person exclusively.
"Putting up the client in a gay friendly hotel is just a part of the bespoke experience we offer," said Rajat Singla, director at Delhi-based Pink Vibjyor. "We arrange for everything from gay guides to gay tour leaders and gay friendly chauffeurs as a part of the experience. The packages are not just for couples though, we offer group tours for the community as well,"  The brand has partnerships in Sydney and Chicago too.
Singla is also tying up with hotel aggregators to book inventory across premium hotels exclusively for the category.
These companies don't just design holidays for same sex couples but also take them to exclusive parties for the community in India, conduct yoga retreats, plan honeymoons and send newsletters to clients alerting them about upcoming queer events.
Malhotra, who concentrates more on luxury travel, said: "From luxury cars to yachts we throw in as much surprises in out package as possible."
According to Malhotra, business in the segment has gone up by 40 percent in the last one year and so has the average spend of these inbound travelers. While the average stay duration is a fortnight, the average spend is close to Rs 10,000 per person per night.
Preferred locations include Rajasthan, Kerala and Tamil Nadu while travelers in the category are mostly from US, Western Europe, Australia, New Zealand and South Africa.
First Published on Aug 26, 2017 10:47 am