Varun Dua, the company's CEO, outlines his plans to help the digital-only non-life insurer achieve success by focussing sharply on retail consumers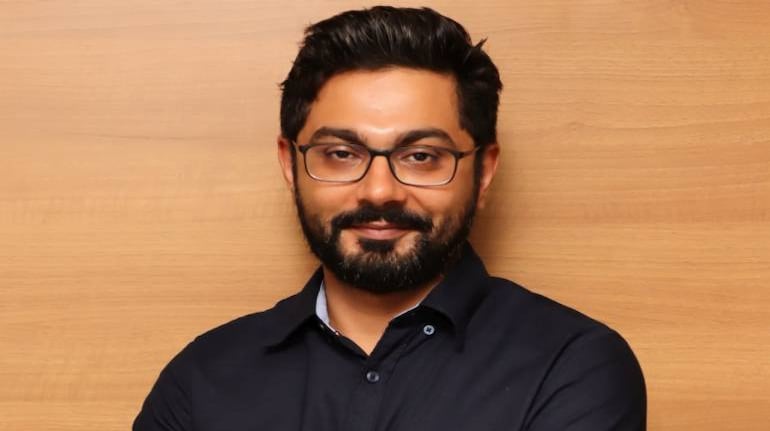 Digital-only non-life insurer Acko General Insurance, which recently tied up with Amazon Pay to offer car and bike insurance to the latter's customers, wants to stick to its original premise of being a retail insurer.
In an interaction with Moneycontrol, Varun Dua, CEO, Acko Insurance, said that while it is easy to build volumes in segments such as engineering, fire and crop, that is not the strategy for Acko.
"We will continue to remain a retail player in the foreseeable future. We want to build a consumer internet digital play. We don't want to behave like a traditional insurance company trying to write multiple businesses. Volumes are high in these segments but so are the loss ratios. My vision for Acko is to write a stable book and focus on the retail consumer," he added.
Digital-only focus
In a departure from the traditional way of doing business, Acko does business only through the digital medium. This includes direct selling online as well as partnering with online commerce platforms such as Amazon to develop appropriate products for their customers.
With the Acko partnership, customers can buy car or bike insurance on Amazon Pay with zero paperwork. The policy can be purchased within a few minutes and also has a one-hour pick up and three-day assured claims servicing for vehicles.
Acko is the only insurance company in the country that does not have large corporate groups or conglomerates as its promoters.
NAVI General Insurance is another such insurer. Now, promoted by Sachin Bansal, it was originally owned by DHFL (Wadhwan Global Capital), which sold the business to Bansal in January 2020.
Also Read: Acko in talks with Amazon for product development
Investors have also taken notice. The two-year-old Acko has about $130 million in funding so far from investors such as Accel, Binny Bansal and SAIF Partners. Sources said that the company is also looking to close $60-70 million in funding, with investors such as Munich Re Ventures. Dua did not comment on this funding round.
Marching to a different beat
Dua believes the traditional models of doing business in the insurance sector may not work over the next 10 years. "If you look at online insurer Lemonade, which went public in the United States, it is outstanding. That is the future of insurance and that is what investors are also looking for. Acko wants to build solutions for the future and will stick to its technology-led model," added Dua.
US-based Lemonade, which Dua is referring to, is a mobile-based insurance product company. Lemonade was declared the best initial public offering (IPO) debut of 2020 when it listed on the NYSE at a 139 percent hike in its stock price on debut, at $69.41.
Acko is Dua's second venture in the insurance segment. He had set up insurance aggregation firm Coverfox in 2013 and was part of it till 2016. Once he had worked extensively in the insurance sector, Dua decided to formally enter the business through products aimed at meeting the basic needs of customers through analytics, after measuring customer behaviour.
Disruption due to COVID-19
Despite being fully digital, the Coronavirus outbreak has impacted Acko's business. For the June quarter (Q1), its gross written premium declined 16 percent year-on-year to Rs 56.2 crore.
Dua explained that while growth "has been patchy" due to Covid-19, the company has been able to recover through segments such as health.
Acko has entered corporate health and will also be venturing into retail health insurance in due course. Dua said that the company is building a 50-100 member team for health insurance and is in the hiring phase.
The general insurance industry saw a sudden slump of 23.6 percent YoY in the motor business (as of Q1) due to a pause in sales of new vehicles. But Acko hasn't seen a major impact, with only a 4.8 percent decline.
"For Acko, motor vehicles sales were never a big problem. We operate digitally and those being insured were older cars," he added.
However, Dua explained that where the company has seen an adverse impact is in its partnership with Ola, redBus and MakeMyTrip to offer small-ticket products in the travel and mobility space.
Getting foreign investors
Dua said that once FDI limits in the insurance sector are increased, it would be prove to be advantageous for the sector and for companies like his.
Currently, the foreign direct investment (FDI) cap in the insurance sector is set at 49 percent, with an Indian management control clause. Finance minister Nirmala Sitharaman had indicated in her 2019 budget speech that the government is looking at easing FDI limits.
"We are keenly waiting for the FDI restrictions to be removed. That will open up a lot of opportunities in the sector and for players like us. FDI restriction is a small impediment and once it is opened up we will be able to access a much larger capital pool. The domestic capital pool is very small and most of the large groups are already in insurance," he added.
Moneycontrol had reported earlier that the government is looking to allow up to 74 percent FDI in the insurance sector. Insurance intermediaries, including brokers and web aggregators, are allowed to have up to 100 percent investment through FDI.
First Published on Jul 28, 2020 01:23 pm