When Avneet isn't in his office, you will find him traveling the globe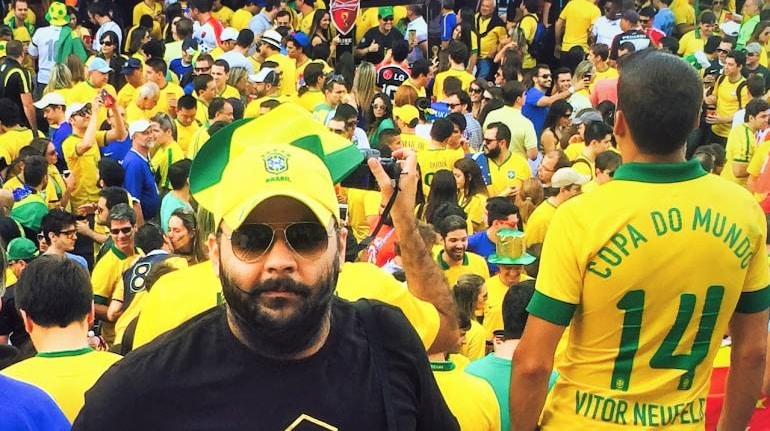 This gentleman swears by food and EDM and manufactures LED TVs. So if you have queries about buying the perfect TV, you know where to find him. Yes, we are talking about Avneet Singh Marwah, Director and CEO, Super Plastronics Pvt Ltd, a Kodak brand licensee.
This brand, which has launched Kodak LED TVs in India, aims to capture 4 percent of the market, inclusive of those sold through both retail stores, as well as online. It aims to attain this goal by 2020. With a brand legacy dating back over 30 years, SPPL has exclusive rights over Kodak-branded television sets and speakers in India.
In an interview to Moneycontrol, Avneet shares interesting insights on his favourite travel destination.
Preferred Destination
"As a child, my preferred destination was London, where I used to spend my summers, but now it's New York that's where the Kodak head office is. The reason the city is my preferred destination is because it gives me motivation and strength. Also, it is always amazing to make friends with the people I meet in New York who share the same admiration for the city so I try to go once a year there," he said.

Preferred Flight
"Air India. The reason being I get extra miles because I'm a "frequent flyer" ( just kidding). Rather it's our national carrier and I feel very proud that air India flies to a lot of countries across the globe. Apart from the countries where Air India doesn't fly, I prefer Emirates."
Planning your itinerary
"I plan my journey with my business trips. Because of the two licenses I have to regularly travel to USA and France. Once a year I combine my business journeys to take 3-4 days off for vacation. I also make it a point to try out new destinations once a year. For example, last year I went to Slovenia where I was completely mesmerized by Lake Bled. Also, every four years I travel for the FIFA World Cup, which I never tend to miss."
Stay options
"In New York I always prefer staying near the city centre hotels. For business travels I prefer hotels where my meetings take place. If a city has beaches then I prefer staying near the beach in Airbnb apartments or villas and if the destination is in the mountains then I try to be isolated from the hustle bustle and stay in a quiet place."
Activities
"I'm a big fan of EDM. My favourite artists are Calvin Harris, Tiesto, Axwell and Armin. Whenever I'm in town and they're playing, I try to attend their shows in the evening. Also, I'm a big foodie. So wherever I'm traveling in the world, I make sure to try out their local food and if I'm in the city for more than three days I tend to try and go to the try the favourite neighbourhood restaurants.
Shopping
The U.S. is a paradise for shopping as I do most of my shopping there. If I am in Manhattan, I love to shop from W 54 St and 53rd street Fifth Avenue.
Estimated expense
It depends which part of the world you are travelling, if its America, you get decent business hotel under $150 plus another $60 for average daily expense. On vacations, I tend to use my reward points for travelling and staying.
First Published on Sep 14, 2018 12:40 pm