Though lending rates decline is good news for home loan buyers, decline in FD rates investors worry. With rates for larger deposits falling to 4% level retail investors will feel the pinch soon.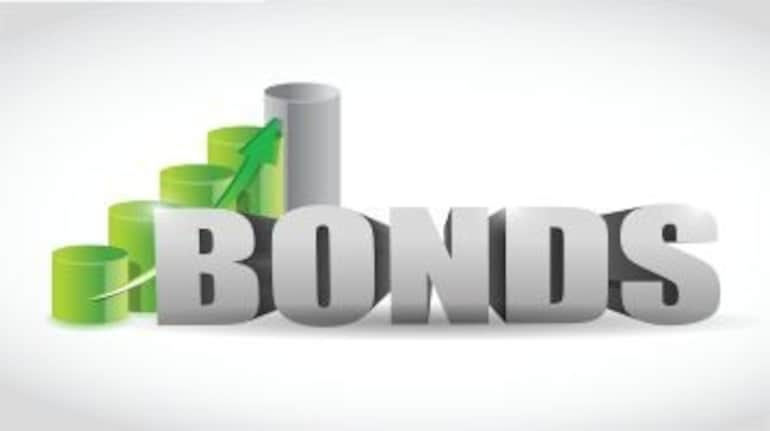 Jitendra PS Solanki

While the recent home loan interest rate cut by banks brought cheers to new home buyers, the cut in deposits rates made investors nervous. The fixed income market has been witnessing lot of actions for last few years and this demonetization led rate cut was unexpected one. Soon after this, news of rate cut on small savings schemes was floating around which fortunately didn't happened. But it may happen in the next review.

So how to deal with a falling interest rate scenario and are there alternatives is what investors are thinking now. Mutual funds, NCDs, tax free bonds, small savings schemes and even FDs are fixed income avenues available to investors but need review whenever such scenario occurs.

Keep equities intact

Investors are advised to follow an asset allocation approach, wherein portion of the investable surplus will go towards growth assets such as equities while the other is invested in fixed income assets. Equities are for long term haul and cannot be exited based on certain events. Surely they require frequent monitoring and change is only advisable when there is underperformance or goal is near to its achievement. But more or less when you are accumulating assets for your goals the allocation to equity should remain intact and with alignment to your long term goals. How much exposure should be taken in equity is factor dependent on age, time horizon of goals and investors own experience. For example an aggressive investor exposure in equities with more than 10 years can go upto 75% while a conservative can stick to 30-40% in equities.

Restructure fixed income

It's the fixed income market which will need restructuring whenever there is sharp movement of interest rates. Take the current scenario where interest rates are declining and demonetization has given a double blow to it. Though lending rates decline is good news for home loan buyers, decline in FD rates investors worry. With rates for larger deposits falling to 4% level retail investors will feel the pinch soon. As FDs lose sheen, investors are forced to look at alternatives.
Here are few options one can find in current scenario and what can be expected from them:

1. Debt mutual funds- Not many investors are keen to invest in debt mutual funds. But it throws up opportunities in rising or falling interest rates scenarios. Debt mutual funds have various categories of schemes in which money can be invested for a time frame ranging from one day to more than five years. In current situation ultra short term / short term funds, dynamic bond funds are proving to be a good bet for short to medium term investment. If you look at returns of these categories then ultra short term funds offered 8-9% returns, while short term funds have produced returns around 9-10%. These returns are better than fixed deposits of the same term. Dynamic bond funds where fund manager take bet on interest rate movement and so plays with the duration of the fund have produced return up to 12-13%. Going forward, one should however moderate his expectations from these funds.

Investors with a one year horizon will find ultra short term funds a good option in comparison to traditional bank fixed deposit. Anything from 1-3 years horizon, investors have a choice of short term funds and dynamic bond funds. Short term funds returns are more predictable considering they hold the underlying securities till maturity and so risk averse investor will find them attractive. Dynamic bond funds on other hand are good for investors with a higher risk appetite and do not want to tale the call themselves on interest rates. Considering there is still room for rate cut these funds can deliver double digit returns. But do watch for the interest rate sensitivity. For investors with three years and more time frame income funds appear a better option.

2. NCDs: Non-convertible debentures were in focus when interest rates were at peak and good companies came out with NCDs at rates higher than 10%. With rates falling now one cannot expect that kind of returns. SREI Equipment Finance offered its NCD at 8.6% to 9.75% interest rate. A few more companies are about to launch their NCDs. It is expected that they too may come out with 8-9% interest rate. These interest rates are also better than traditional deposits. Investors looking for steady income can find these attractive. However NCDs have their own risk which needs to be factored in your decision making. Ideally one should not go beyond 10-15% of their fixed income portfolio.

3. Small savings schemes: They are losing the sheen with interest rates reviewed at regular interval. PPF, NSC and SCSS are giving sub 8% interest rates. Even Sukanya Samridhi Scheme is at 8.4% interest rate. PPF and Sukanya Scheme still find favors as the interest rate is tax exempted. An 8% net earnings in current scenario is good for fixed income portfolio. SCSS on other hand is taxable but at 8.4% is still attractive especially for lower tax slab retirees. These small savings scheme will be a good bet considering the locking of interest rate for the term or its non taxability.

Investors might have to look at mix of these options to get the maximum advantage in this scenario. If debt mutual funds have not been in your portfolio have a relook. Lastly, do your homework and ensure that you aim to beat inflation in your fixed income portfolio.


Moneycontrol Ready Reckoner
Now that
payment deadlines have been relaxed
due to COVID-19, the Moneycontrol Ready Reckoner will help keep your date with insurance premiums, tax-saving investments and EMIs, among others.
Get best insights into Options Trading. Join the webinar by Mr. Vishal B Malkan on May 28 only on Moneycontrol. Register Now!
First Published on Jan 10, 2017 07:31 pm