The franchises expect a financial hit after Vivo's exit from IPL sponsorship this year as COVID-19 has roiled India Inc's sentiments.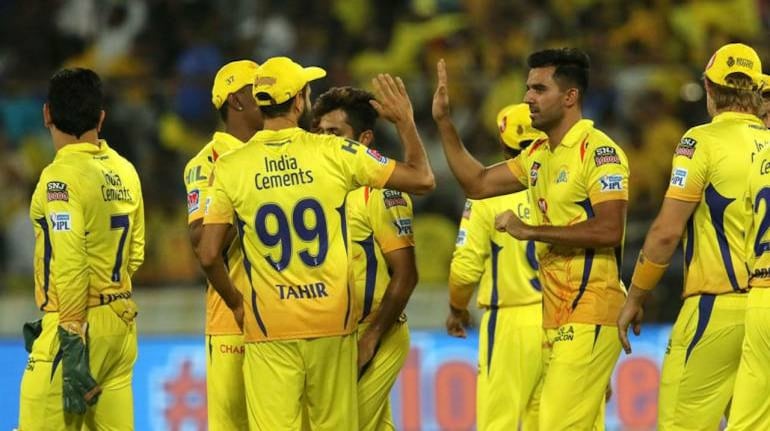 The Indian Premier League (IPL) franchises are bracing for a financial blow after Vivo's exit as tournament sponsor for this year's edition of the game.
Although rising anti-China sentiments may have played a part in Vivo's decision to exit this year, the current economic climate is set to play spoilsport in the Board of Control for Cricket in India's (BCCI) search for a new sponsor.
The franchises are aware of the ground reality and thus have admitted that it would be difficult for them to blacklist Chinese companies.
Chennai Super Kings (CSK)  Chief Executive Officer (CEO) Kasi Viswanathan told Moneycontrol that if the new sponsor does not match the amount Vivo was slated to pay (Rs 440 crore for this season), then it would result in a minimum loss of Rs 28 crore for the franchises.
"Straightaway, it means a loss of around Rs 28 crore for the franchises. BCCI has said it is confident of bagging a new sponsor. Unless there is an official communication from the BCCI on dealing with Chinese brands, we are not taking a decision. Chinese brands are everywhere and it is difficult for us to ignore the reach of Chinese brands. The onus is on BCCI to tell us whether we should completely boycott them or stick with them," he said.
On signing new sponsors for this year's edition, he said CSK is sticking with the same set of sponsors as last year.
Also Read | BCCI may earn Rs 250-300 crore from new sponsor versus Rs 440 crore earlier
Another franchise official on condition of anonymity echoed similar views to the CSK CEO.
"Although nothing has been decided yet with respect to association with Chinese brands, BCCI has very little time and at a time when global business sentiment is subdued due to the COVID-19 pandemic, the sooner a replacement for Vivo is found, the better. There is not much time left for the tournament. Our franchise is currently in talks with brands and as I said, because of the pandemic situation, we cannot pick and choose. So, each franchise will be looking to seal a deal irrespective of the country of origin of the company," the official said.
Companies with Chinese investments such as Paytm, Swiggy, Dream11, and Byju's have tie-ups with IPL franchises and BCCI. But after Vivo's exit, it is expected that many companies with Chinese links will not aggressively spend during the duration of the tournament, which coincides with the festive season.
Earlier this week, BCCI faced a lot of criticism after it decided to retain Chinese sponsors for the cash-rich league with Rashtriya Swayamsevak Sangh (RSS) -affiliate Swadeshi Jagran Manch castigating the cricket board.
Follow our coverage of the coronavirus crisis here
First Published on Aug 5, 2020 07:54 pm