Cambridge Analytica, the international data mining and analysis company helped United States President Donald Trump win the elections through a targeted communication campaign.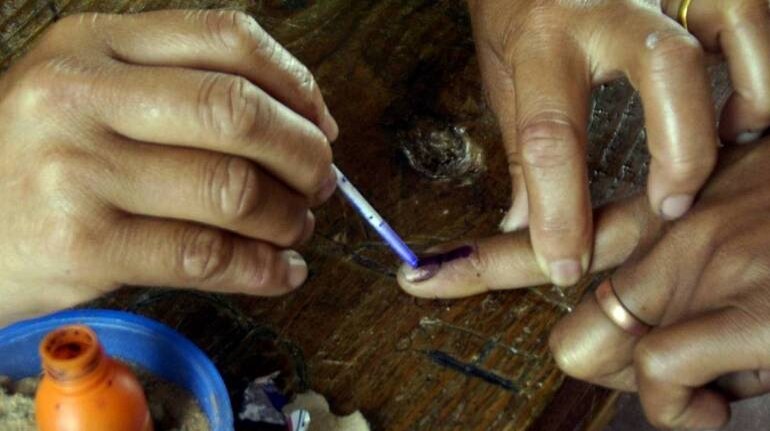 Cambridge Analytica, the international data mining and analysis company that famously helped United States President Donald Trump win the elections through a targeted communication campaign, is in talks with a large opposition party in India for the upcoming general elections in 2019.
In a presentation made to the party in August, Cambridge Analytica has etched a data-driven strategy to target voters on social media, analysing online user behaviour and "connecting the dots" across different citizen databases.
According to two people familiar with the discussions, the big data analytics company whose tagline says "Data drives all we do," has chalked out a comprehensive plan for the Indian political party.
"The proposal includes building a "national data infrastructure project" for coordinating team planning, strategy and targeted messaging. It also involves identifying the gaps in data that exists in different databases, and making relevant connections using internal and external sources and data analytics to give meaningful insights," said one of these sources, on the condition that they not to be identified.
They declined to identify the party. An email sent to Cambridge Analytica was unanswered at the time of publishing this piece.
While the presentation identifies social media as a key winning strategy for the Bharatiya Janata Party in 2014, Cambridge Analytica says the opposition will have to build a comprehensive data-driven strategy to win the general elections in 2019, beginning with the assembly elections in Karnataka, Madhya Pradesh and Chhattisgarh.
"It has also proposed building a mobile app for the Party to understand how a particular party member has performed in elections, local issues etc versus their opponents," added the other source.
A Look At BJP's Expansion Plan

If the partnership falls in place, this will not only be the first time a foreign entity will manage elections for an India political party, but will also be a break in the pattern for Cambridge Analytica, that is known for being backed by right-wing billionaire Robert Mercer, and is also known to back right-wing movements and parties.
Privately held Cambridge Analytica was created in 2013 to participate in American politics. It is an offshoot of British firm Strategic Communication Laboratories, which "provides data, analytics and strategy to governments and military organizations worldwide".
The BJP also worked on a similar data analytics model to target the vast voter database in the country during the 2014 General Elections, by using IT tools "to identify the nearest BJP supporter to reach out to an undecided voter".
Cambridge Analytica is a big data company, and its claim to fame is not just running the online campaign for Trump, but also being involved in the "Leave EU campaign in the very early stages of its "Brexit" campaign", as reported by Motherboard by Vice.
As the piece explains, the company bought personal data from a range of different sources, like land registries, automotive data, shopping data, bonus cards, club memberships, what magazines people read, what churches they attend, and aggregated this data with the electoral rolls of the Republican party and online data and calculates a personality profile. "Digital footprints suddenly become real people with fears, needs, interests, and residential addresses," it noted.
India has plenty of data brokers who buy and sell citizen information down to the most granular detail- whether you want the addresses of all nurses over 60 years of age in a given state, or all salaried individuals who have a loan to pay off in a given area.
Imagine, if in addition to all this, you also knew the spending habits of each of these people, whether they are introverts or extroverts, whether they are vegetarian or non-vegetarian, their caste, their religion, their illicit relationships and their political ideology and which party they are most likely to vote for.
This is exactly what Cambridge Analytica does- it takes this vast amount of unconnected data, matches it with voter profiles and databases, identifies the voting preferences of every single voter within an area, and targets those who can be "turned" into a successful vote for their client.
"We have profiled the personality of every adult in the United States of America—220 million people," Alexander Nix, the CEO of Cambridge Analytica was quoted as saying.
The firm is also reported to be working for Kenya's incumbent president, and was also said to be in talks with Mexico for its upcoming elections in 2018.
First Published on Sep 27, 2017 01:13 pm