The B787 are wide body aircraft capable of doing medium and long haul flights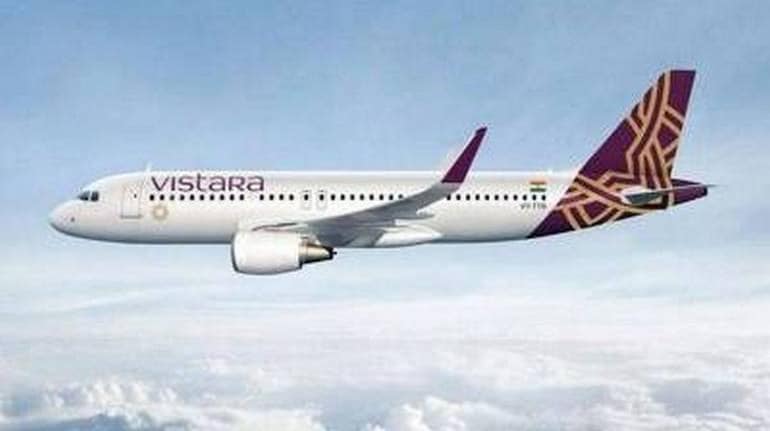 Vistara, the airline joint venture between Tata Sons and Singapore Airlines, has started training pilots for Boeing 787 aircraft as part of its preparations to launch international services.
Boeing 787 aircraft are wide-bodied planes that are used for medium and long haul flights.
Sources told Moneycontrol that Vistara pilots will be deputed to Scoot, the low-cost carrier owned by Singapore Airlines that operates medium and long haul flights from Singapore.
"The pilots from Vistara will be based in Singapore as they do their type rating for B787," an executive from the industry said, adding that the pilots will fly for Scoot to gain experience, the executive said.
Type rating is a certification that pilots get for qualifying to fly a particular type of aircraft.
Earlier this year, Vistara had confirmed an order for six Boeing 787 Dreamliners. This was part of a larger order worth $3.1 billion. The order also included 13 Airbus A320neo aircraft.
"We are fully prepared to embark upon our international journey and to commence operations immediately after receiving necessary approvals from the authorities. We will be able to share specific details with you at an appropriate time," said a Vistara spokesperson.
Short to long
Vistara is expected to start its international operations with flights to neighbouring markets, which can be done on the A320s. The B787 will be inducted later for medium-to-long-range flights.
The international service is critical to the airline's future plans.
Vistara's financial performance has improved. It narrowed its losses to Rs 431 crore in FY18, from Rs 518 crore a year earlier.
The airline's revenues jumped over 50 percent to Rs 2,228 crore from Rs 1,407 crore over the same period, according to documents filed by the company.
But going international will be important for Vistara to start reporting profits. In an interview to earlier this year, CEO Leslie Thng said that the airline aimed to start international operations before the end of the year, "to destinations within the range of our Airbus A320neo aircraft."
Vistara added its 22nd aircraft in September this year. According to Indian regulations, an airline needs at least 20 aircraft to fly to international destinations.


Moneycontrol Ready Reckoner
Now that
payment deadlines have been relaxed
due to COVID-19, the Moneycontrol Ready Reckoner will help keep your date with insurance premiums, tax-saving investments and EMIs, among others.
Get best insights into Options Trading. Join the webinar by Mr. Vishal B Malkan on May 28 only on Moneycontrol. Register Now!
First Published on Dec 12, 2018 03:19 pm