This comes even as bilateral trade between the two countries swelled to USD 6 billion in 2014 and over 70 Taiwanese companies have invested in India since 2013.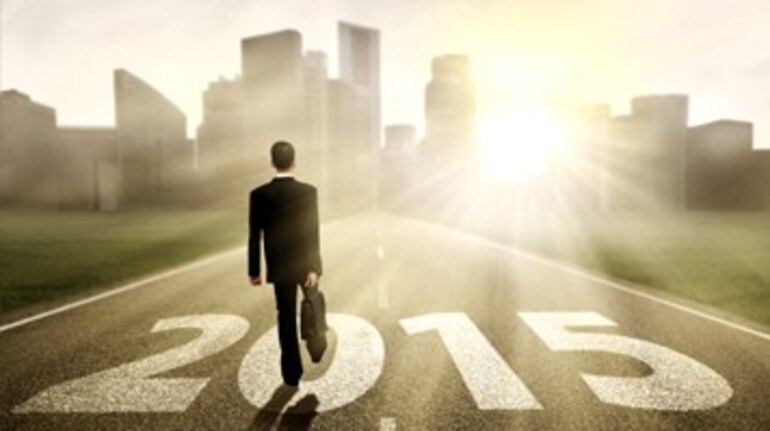 Buoyed by the positive global sentiment on India, Taiwanese companies especially those from the machine tool industry are planning to participate in the Indian government's Make in India initiative. This comes even as bilateral trade between the two countries swelled to $ 6 billion in 2014 and over 70 Taiwanese companies have invested in India since 2013.

"We are extremely keen on supporting the Indian government's Make in India programme which can be transformative in nature as far as manufacturing is concerned. As the backbone of manufacturing, the machine tools industry has the potential to play a catalyzing role in Indian manufacturing. Taiwanese companies can offer their machine tools in a broad spectrum of industries spanning aeroplanes, automobiles, watches, computers, auto ancillary, wind turbine parts, medical equipment and precision mould and help fuel India's growth. Many of the sectors in which we have expertise are those that have been identified as priorities under the Make in India programme", said Dr. Guann-Jyh Lee, Executive Director of Economic Division, Taipei Economic and Cultural Center in India.

The Indian government has unveiled an ambitious plan to increase the share of manufacturing in the GDP to 25 % from the present 16 % by 2022 and create 100 million additional jobs in manufacturing during the same period. The government has identified 25 sectors where India can become world leader under this programme. These include automobiles, chemicals, IT, pharma, textiles, ports, aviation, leather Tourism and hospitality, wellness, and railways. Taiwan was among India's top five machine tool suppliers in 2014. Machining centres, drilling, boring, milling machines, parts and components for metal cutting machine tools are the main types imported by India. This is expected to go up in the coming year.

Taiwan will have a major presence at the Delhi Machine Tools Expo 2015(DMTX), NEW DELHI Pragati Maidan from August 20-23.
Executives from leading machine tools makers including TONGTAI MACHINE & TOOL CO., LTD., SHE HONG INDUSTRIAL CO. LTD., CHIEN WEI PRECISE TECHNOLOGY CO., LTD. , MEGA Machine Co., Ltd. and FAIR FRIEND ENTERPRISE.CO.,LTD. will present the latest products, innovations and insights on industry trends at a press conference at the show on Thursday, August 20. The event christened "Taiwan machine tools speed up a better India"-is organized by the bureau of Foreign Trade and implemented by the Taiwan External Trade Development Council.

The Taiwan External Trade Development Council (TAITRA) is the foremost non-profit trade promotion organization in Taiwan. Jointly sponsored by the government, industry associations, and several commercial organizations, TAITRA assists Taiwan businesses and manufacturers with reinforcing their international competitiveness and in coping with the challenges they face in foreign markets.
.
The unique feature of the Taiwanese machine tools has been that it has become globally competitive without enjoying the advantages of a large domestic market or the strong support of a local car industry. This industry is concentrated in clusters along the Dadu Plateau of central Taiwan which has been christened the Golden Valley. This region which is home to over 1000 precision machinery manufacturers and over 10,000 downstream suppliers employs more than 3,00,000 people and accounts for $ 3 billion in revenues. It has the highest output value per unit area and the highest density of any machine tool industry cluster in the world.

Without this cluster, Google's solar farms in the desert would be unable to follow the sun. The top four equipment suppliers for the global semiconductor and display panel industries also use components from here and without them, the semiconductor and display panel industries would find their supply chains cut. Car components for the German and Italian manufacturers, as well as gears for General Motors, Porsche and Hyundai, all come from this industry cluster. Even China, the world's largest car market, principally depends on this Golden Valley of precision machine tools for its mold processing equipment. The Taiwan machine tool industry is even able meet the stringent requirements of Apple and help it create its unique and innovative products. Taiwan machine tool industry has emerged as the preferred supplier to Apple in the face of stiff competition from traditional technology powers like Germany and Japan.


Moneycontrol Ready Reckoner
Now that
payment deadlines have been relaxed
due to COVID-19, the Moneycontrol Ready Reckoner will help keep your date with insurance premiums, tax-saving investments and EMIs, among others.
Get best insights into Options Trading. Join the webinar by Mr. Vishal B Malkan on May 28 only on Moneycontrol. Register Now!
First Published on Aug 13, 2015 05:34 pm