If the fund manager is not sure how to deploy the money (fresh inflows) reviewing, then it is better to explore other opportunities to invest.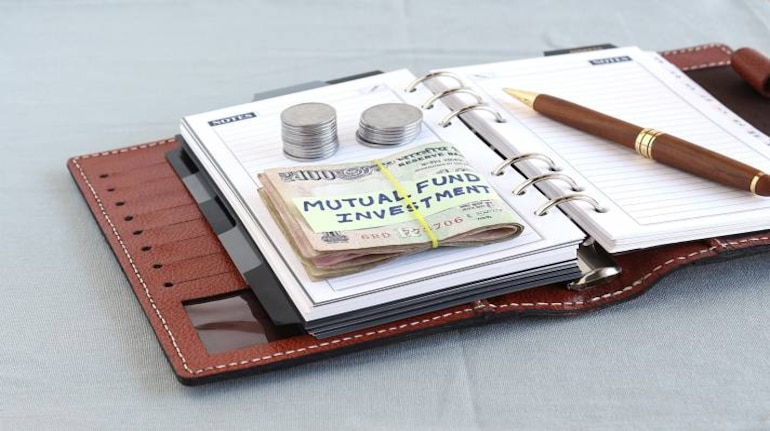 Recently, Principal Mutual Fund has temporarily suspended all subscriptions and additional switch-ins in 4 schemes. When we look at last 2 years, several fund houses similarly have suspended fresh inflows on temporary basis in some of the key mutual fund schemes due to particular reasons which we will discuss ahead.
Mutual fund schemes that suspended subscriptions in the recent past: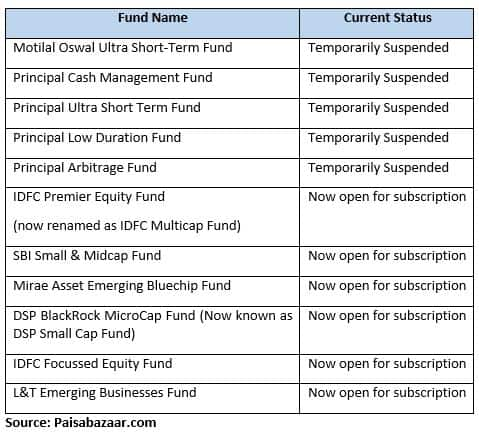 Key reasons why AMCs decide to suspend subscriptions in mutual fund schemes
i. Over-valuation of stocks in the market

Manish Kothari, Director & Head of Mutual Funds, Paisabazaar.com said, "AMCs usually suspend fresh subscription on their mutual funds in case they fail to find enough investment opportunities to deploy fresh inflows, due to over-valuation in mandated market segments."
For example, several mid and small-cap funds suspended fresh investments as stock-picking within this space became difficult owing to their stretched valuation.
Ram Medury, Founder, Jama.co.in added, "The fund may open subscriptions later on if they see a change in the investment environment. By avoiding subscriptions the fund avoids parking cash for prolonged periods of time, which may reduce its weighted performance."
ii. Credit downgrade of a stock/s

Some MF schemes suspended fresh subscriptions over the past few days due to their exposure to securities of IL&FS Group. Kothari explained, "As credit downgrade of IL&FS securities would require funds to mark down such securities, they have suspended fresh subscription to safeguard the interest of existing investors and stop new investors from taking undue advantage."
iii. Size of AUM increased multi-fold
Vidya Bala, Head of MF Research, FundsIndia said, "This is a common reason when a fund wants to restrict fresh inflows because it is difficult for a fund manager to deploy fresh money as AUM size rises. This is a fact of mid/small cap funds where funding opportunities becomes a challenge."
Tejas Khoday, CEO and Co-Founder, FYERS explained, "Choose to invest in a fund which is more focused on generating returns than increasing its AUM size. In the long-run, funds which are building wealth for their investors will deliver more than generic large or mid cap funds which are less likely to deliver higher returns."
Ways in which investors should deal with suspension in mutual fund schemes
i. Find alternative scheme in same category
Bala suggested, "Where investors have ongoing SIPs and now fresh inflows suspended, they need to find alternative scheme in same category with better returns to ensure that savings plan to achieve certain goal is not hindered by any such restrictions, even as they continue to hold the said fund."
ii. Stay invested for long term

Khoday said, "A fund-house can resume accepting funds if they believe that the market cycle has changed for the better. It's quite a common thing to do in the asset management industry." It is the fund manager's job to stay invested whereas the investors' job is to sit tight for long term.
iii. Watch out when scheme is again open for subscription
Investors need to keep a close eye on the scheme when a scheme is open for subscription after it was suspended temporarily. Medury cautioned, "After the scheme is open for subscription you may come across that fund manager is still not sure how to deploy the money (fresh inflows) while reviewing, then it is better to explore other opportunities to invest."
Follow @thanawala_hiral
First Published on Sep 24, 2018 10:44 am