While selecting a scheme for investment or while deciding whether to continue with a current investment, a fund's performance track record does play a critical role and returns usually take precedence over other important factors that are considered while investing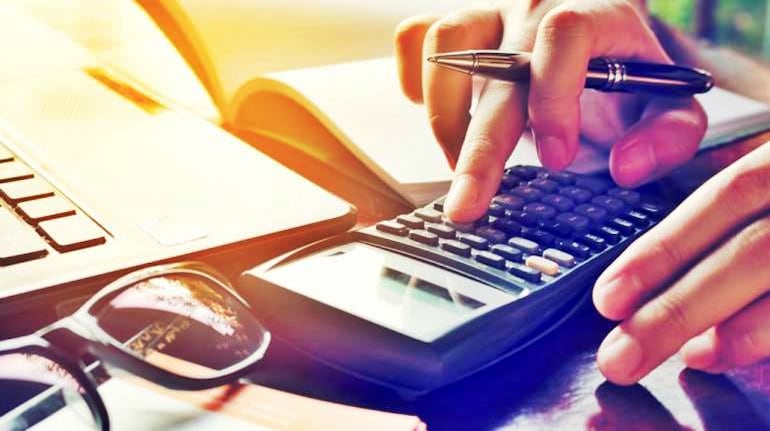 Juzer Gabajiwala
Investors always give a lot of weight to the past performance of returns. In fact, most decisions are always made on the basis of returns.
In the case of mutual funds, it is not that you need to ignore the returns as that is ultimately the performance parameter of the fund manager. While selecting a scheme for investment or while deciding whether to continue with a current investment, a fund's performance track record does play a critical role and returns usually take precedence over other important factors that are considered while investing.
However, given the changes recently introduced by SEBI with regard to categorisation of schemes, this parameter would not be an appropriate tool at present.
In order to enable investors to make accurate comparisons of schemes, SEBI introduced categorisation and rationalisation of mutual fund schemes in October 2017. This was done to ensure that an investor is able to take a more holistic and informed decision while investing in a particular scheme.
Due to the introduction of new rules, portfolios of the funds had to undergo a change. From a future perspective, the categorisation will be an inflection point for mutual funds as it has brought about a significant change in the way the industry functions and thus raises the question, are past returns relevant?
Some of the changes that an investor should know about before considering past returns as criteria for investment are outlined below.
Introduction of defined market capitalisation (Large-mid-small cap)
Earlier, there was no standard definition to classify companies as large, mid or small caps. Each fund house would have its own criteria for deciding the same. This would lead to huge differences among the definitions of various AMCs and comparing two funds from the same category would also sometimes result in an apple to orange comparison.
To illustrate further, we have considered the example of UTI Mid Cap Fund and SBI Mid Cap Fund. Earlier, UTI Mid Cap Fund would invest at least 65 percent of its net assets in equity and equity related instruments issued by companies which were constituents of the CNX Mid Cap Index or S&P CNX 500 but not a part of the BSE Sensex 30 or Nifty 50 at the time of investment.
SBI Mid Cap Fund, on the other hand, defined midcaps as the stocks that fell between the 101st to 400th stock, when ranked in terms of market capitalisation.
As per the new rules, top 100 companies, in terms of market capitalisation, will be considered as largecaps, the 101st to 250th companies will be considered as midcaps and the 251st onwards will be considered smallcaps.
Along with this, SEBI also laid down minimum investment criteria for large, mid and small companies. As per these criteria, any midcap fund is now mandated to maintain 65 percent of its portfolio in midcap stocks. This brought changes in the portfolio composition of several funds. The table below depicts the change in the market capitalization of UTI Mid Cap Fund.

We can see that the investment of UTI Mid Cap Fund in midcap stocks went down to 40 percent of its portfolio as against 51 percent as per the old definition. With only 40 percent in midcaps, UTI Mid Cap Fund was required to churn 25 percent of its portfolio to comply with the new rules.
Change in Objective of funds
Another reason why past performance is not relevant now is due to the change in fundamental objective of the funds.Post SEBI's re-categorisation norms, 'fundamental attributes' of many schemes underwent a change.
To explain this, we have considered ICICI Pru Small Cap Fund (the erstwhile ICICI Pru Indo Asia Equity Fund). The table below shows the asset allocation before & after recategorization –

As it can be seen from the table above, earlier the fund could invest in the equity of companies from any market cap and also could actively invest in the equity of the Asia Pacific region. As per the new norms, the fund manager has to maintain at least 65 percent domestic smallcap stocks in the portfolio.
If we consider the fund's portfolio, as of September 2018, the fund does not have any overseas exposure. With such a drastic change in the fundamentals, considering past performance would be misleading for future investments.
Merger of schemes
In order to reduce confusion among investors, SEBI laid down a new rule permitting only one scheme per category. As a result, many fund houses which had multiple schemes in one category had to merge some of their existing schemes.
For example, HDFC Mutual fund had two balanced funds namely HDFC Prudence Fund and HDFC Balanced Fund. HDFC Balanced Fund merged with HDFC Premier Multi Cap Fund and got renamed as HDFC Hybrid Equity Fund but it remained in the Balanced Fund (Aggressive Hybrid) category.
On the other hand, HDFC Prudence Fund and HDFC Growth Fund were merged to create HDFC Balanced Advantage Fund. This fund now belongs to the Balanced Advantage category.
This is a major change as the investment mandate of the fund changed from equity-oriented balanced fund (i.e. equity exposure in the range of 65 percent to 75 percent and the rest in debt) to dynamic asset allocation fund (i.e. equity or debt exposure can now move between 0 to 100 percent).
Whether you are a new investor or an existing investor, the revamp of schemes is aimed at making investing simpler. But the revision in mandates and reclassification of schemes comes with some challenges for investors.
The introduction of defined market capitalisation, change in fundamental attributes and merger of schemes are a few of the reasons due to which past performance of the funds may not be a good guide for future performance.
Existing investors have to check that the reclassified schemes in their portfolio are in line with their risk profile and investment goals. If there is a major deviation, investors will have to be more careful about how they evaluate a fund.
Since the past return profile would no longer be fit criteria to go by, investors will have to adopt a different approach. For now, it is best for investors not to consider the past performance and wait for the fund to build a track record under the revamped strategy.
The writer is director of Ventura Securities.
First Published on Nov 28, 2018 10:26 am