In FY17, midcaps have delivered 35 percent positive returns, as against nearly 19 percent by the Nifty.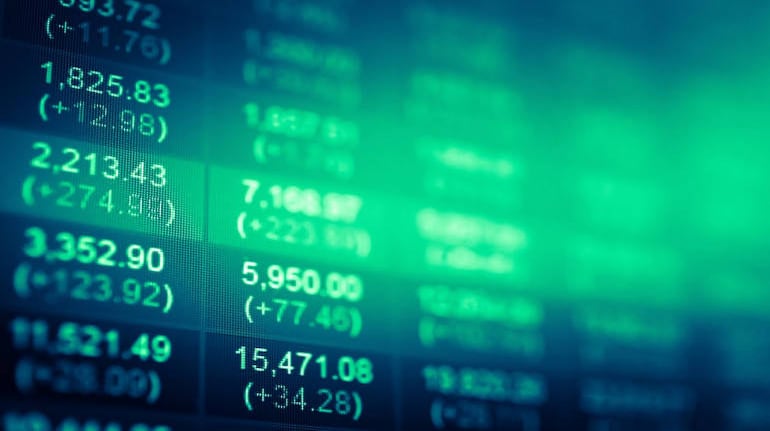 If the majority of your portfolio was focused around the mid & smallcap space chances are that you might be celebrating early Diwali. In FY17, midcaps have delivered 35 percent positive returns, as against nearly 19 percent by the Nifty.
Midcaps have been consistently been able to outperform benchmark indices not just in last 12 month but in the last five years. They have been consistent in multiplying investors' wealth over a period of time.
"Over last five years, midcaps have outperformed the Nifty by 50 percent. Midcaps now trade at a 19 percent premium to the Nifty on a P/E basis. Premium has expanded on a month-on-month (MoM) basis for the third consecutive month," Motilal Oswal said in a report.
Valuations of Indian equities remain attractive. The Sensex trades at a P/E of 18.1x, above its long-period average of 17.2x. At 2.7x, the Sensex P/B is at its historical average. The return on equity (RoE) is at 15.2%, which is still below its long-term average," it said.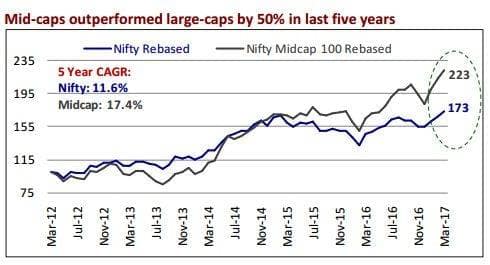 Many midcap stocks have undoubtedly outperformed its largecap counterpart over the last 2-3 years by a considerable margin, which has pushed the former's valuation at multi-year highs.
But, stocks picking is the name of the game to create wealth, says Porinju Veliyath. The ace investor, known for spotting smallcap stock at the right time and at the right price.
"Stock picking is the game. There is a lot of value left in thousands of Indian stocks. Identifying and buying them is the key. Look beyond fancied names and be conservative, FY18 will be another rewarding year for stock pickers," he said.
The euphoria seen in the midcap space has indeed pushed up valuations of many midcap stocks above their historic averages; hence, stock selection has become tough if somebody wants to invest money right now.
If we apply a simple valuation parameter – 5-year average P/E. We found out that in the S&P BSE midcap index nearly 20 stocks are trading below their average P/E multiple of last five years while more than 50 stocks are trading above their 5-year average P/E multiple.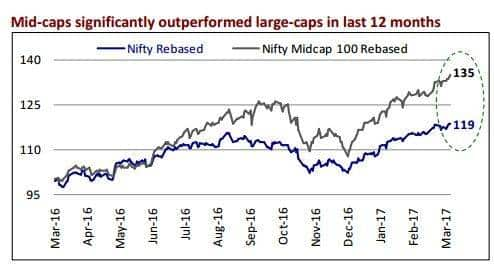 The rally is likely to continue
The rally in the midcap space is likely to continue going forward as well, but investors should be more conservative in their approach when picking stocks.
The Indian market is flooded with domestic and global liquidity. The money coming from domestic mutual funds is diverted towards mid and smallcap stocks. DIIs have pumped in close to USD 5 billion in FY17 after putting USD 12 billion to work in FY16.
"Midcap are trading expensive to historical valuation almost 25.6 times trailing and 21 times forward, But the rally is likely to hold as there is a shift from unorganized sector to organized sector due to demonization and implementation of GST in next few months," A.K.Prabhakar, Head -Research at IDBI Capital told Moneycontrol.com.
"In the midcap space, stocks which are looking attractive include names like Century Ply, Abbott, AIA Engineering, Nilkamal, Arvind, Coromandel International, Siemens, Sobha, Oberoi Realty, Syngene International, to name a few," he said.
Historically speaking, the Nifty Midcap 100 P/E of 25x FY18E earnings is on the higher side. However, this in part could be attributed to the relatively subdued earnings reported by few sectors within this space in FY17, which were particularly impacted by the government's demonetization drive.
"As far as rich valuations are concerned, considering the vast opportunities available in the mid-cap space, there are still pockets of attractive valuations, which investors can look at from an investment perspective," Hitesh Agrawal, EVP & Head – Retail Research, Religare Securities Ltd told Moneycontrol.com.
Parameters to consider before investing:
Investors should look at companies which have a greater quality of earnings, sustained growth rate, robust return ratios and good management. These companies might command a higher premium than their peers.
"Admittedly, some good companies do trade at valuations, which may not entirely be justifiable when looked at from the medium-term perspective. Nonetheless, investments in such companies, should be in a staggered manner," said Agrawal.
Some of the stocks have seen value unlocking and trade at higher premium include names like Ajanta Pharma, Eicher, Bharat Forge, UPL or Biocon. Most of these stocks turned out to be multibaggers. Investors shall look at it as a reasonable price which market forces has priced it at.
"One can look at the Industry average while taking a call on valuations in midcap stocks as at times they are trading at a premium as compared to industry average. It is also evident that these stocks have very low correlation to the broader indices and also have higher Beta," Mustafa Nadeem, CEO, Epic Research told Moneycontrol.com.
"Any correction in these stocks which actually makes the valuations somewhat similar to Industry P/E average can work well since these are performers and leading the rally. In fact, the market wouldn't let valuations fall below the industry average," he said.
First Published on Apr 11, 2017 09:44 am