IIFL Securities has recommended the issue for investors seeking returns similar to debt asset class.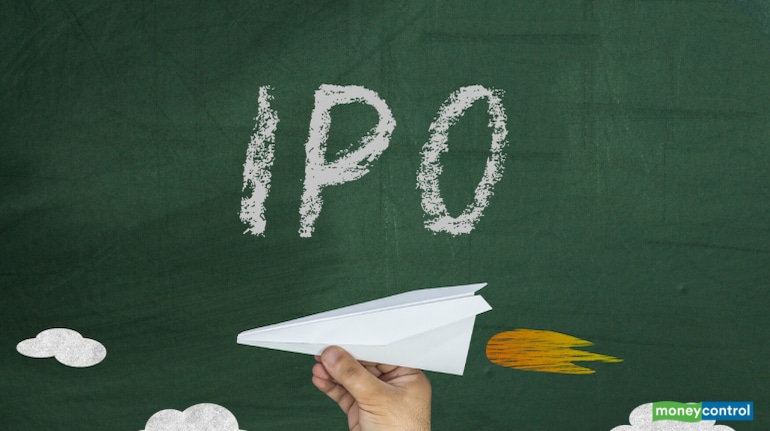 The Rs 4,500-crore initial public offering (IPO) of Mindspace Business Parks REIT, backed by K Raheja group and Blackstone, will open for subscription on July 27, with a price band of Rs 274-275 per unit.
In the real estate investment trust (REIT) segment, this would be the second company to launch IPO after Embassy Office Parks REIT which had raised Rs 4,750 crore through IPO in March 2019.
The issue consists a fresh issue of Rs 1,000 crore and offer for sale of Rs 3,500 crore by selling unitholders. Out of total issue size, Mindspace REIT already garnered Rs 2,643.74 crore (or 58.74 percent of the total issue size of Rs 4,500 crore) from strategic and anchor investors ahead of its issue opening. The last day for subscription would be July 29.
Institutional, non-institutional and strategic investors can apply for the issue.
But to increase retail participation in the REIT space, Sebi in April 2019 had reduced the minimum ticket size for investment to Rs 50,000 against Rs 2 lakh earlier. Accordingly, bids can be made for minimum 200 units and in multiples of 200 thereafter for Mindspace REIT, while it was 800 units and in multiples of 400 units thereafter for Embassy REIT.
Hence, at Rs 275 (the higher price band of Mindspace REIT), the minimum investment for 200 units is Rs 55,000 while in case of Embassy REIT, it was at Rs 2,40,000 (Rs 300 per unit multiply by 800 units).
Also Read - Mindspace Business Parks REIT IPO opens on July 27; here are 10 things you should know
In the last couple of decades, there has been a significant increase in demand for business parks which provides quality office space as a lot of multinational companies, technology giants etc entered India which has strong demographics with growing young population, increasing urbanization, leading STEM workforce along with major structural reforms by the Indian Government to fuel growth.
Mindspace Business Park REIT is among the largest owners of quality office portfolio with a total leasable area of 29.5 million square feet and is one of the largest Grade A office portfolios in the country.
IIFL Securities has recommended the issue for investors seeking returns similar to the debt asset class. The brokerage has highlighted key rationales for its recommendations:
Higher Returns
The dividends received from REIT are tax-free. The major component (around 93 percent) of MBPR returns are expected to be from dividends, hence expected to yield a return of 7.74 percent - 8.3 percent FY22/FY23 compared to around 3 percent and 5 percent on FD and Debt MF respectively on post-tax basis.
Currently, around 41 percent returns distributed by Embassy REIT are in the form of interest which are taxable in the hands of investors.
Improving Cash flows at lower cost
Net proceeds from the issuance of fresh units will be used to repay debt. Also raising funds at REIT level (Provisionally rated AAA by CRISIL/Jun2020) to replace debt at asset SPVs is expected to boost NDCF. Hence, improvement in yields is a possibility.
Minimal COVID-19 Impact 
Collection of 98 percent of rent during the last three months with an additional 0.8 million square feet being leased ensures relative robustness of the model. It has a strong balance sheet to ensure inorganic growth opportunities.
The slower absorption of commercial properties due to COVID-19 would be a key risk, said the brokerage.
Key Portfolio Highlights:
Mindspace has presence in four key office markets namely Mumbai region, Hyderabad, Pune and Chennai. These markets account for 58 percent of total Grade A net absorption in the top six markets in India.
With portfolio size 29.5 million square feet, 23 million square feet is the completed area, 2.8 million square feet is under construction area and 3.6 million square feet is the Future Development area as of March 2020.
Mindspace has a well-diversified portfolio with 172 tenants and no single tenant contributing more than 7.7 percent of Gross Contracted Rent (GCR), a  tenant mix of Indian Corporates and leading MNCs such as Accenture, Qualcomm, BA Continuum, JP Morgan, Amazon, Schlumberger, UBS, Capgemini, Facebook, Barclays and BNY Mellon as on March 2020. MNC's account for 84.9 percent of GCR.
As of March 2020, its portfolio is stabilized with 92 percent Committed Occupancy and a weighted average lease expiry (WALE) of 5.8 years, as of March 2020, which provides long-term visibility to revenues.
Rental growth has been 6.7 percent (320bps higher than average experienced in portfolio markets in the last 3 years. Portfolio NOI is expected to grow by 59.2 percent between FY20-23 driven by rent escalations, MTM opportunities, leasing of vacant and under-construction area. Existing rent agreements have the potential to be re-leased at at least 22.6 percent higher on account of higher growth in market rent vis-à-vis existing long term agreements.
Disclaimer: The above report is compiled from information available on public platforms. Moneycontrol.com advises users to check with certified experts before taking any investment decisions.
First Published on Jul 26, 2020 03:56 pm