IndianRaga is an education startup founded at MIT. With a mission is to make it easy to access authentic education in the arts, the approach to music education focuses on instructor-led training of fundamental concepts combined with peer-led learning.

It is a busy time for Sriram Emani, Co-founder and CEO of IndianRaga. He is overseeing a shoot for a Raga Labs project in Mumbai. A few days later, he will be in Minneapolis for a World Music Raga Labs Project. Massachusetts-based startup IndianRaga, which recently had its production, a Carnatic music version of Ed Sheeran's Shape of You going viral online, is beginning its fellowship programme in India as well.
Emani, in an interaction with Moneycontrol, says the vision since IndianRaga's inception was to make it a brand for the performing arts. IndianRaga is an education startup founded at MIT. With a mission to make available easier access to authentic education in the arts, the approach to music education focuses on instructor-led training of fundamental concepts combined with peer-led learning.
"It is not restricted to Carnatic music. The reason we started with it was because there was a need in the space of Indian classical music. It is easier when there is a space that needs it. There is a well-defined market for Indian classical art and there is also a paying customer," he says.
Even newer segments like dance were introduced owing to demand by the performers. He says that the dance segment was started because of dancers asking them to launch this segment. We are expanding into other genres; we recently did an EDM Thillana as well. We have started taking fellows in semi-classical contemporary vocal style.
The company runs multiple projects including the IndianRaga Fellowship once a year, as a 10-12 day musical retreat for an advanced level of musicians. They have Raga Centers which are on-ground franchises where you can learn from certified instructors and get certified by a panel. Further, they also have the Raga Labs conducted in major cities in North America and some in India, bringing students of music together to collaborate.
While the overall focus still remains a strong emphasis on classical training and pedagogy, Emani said that they are looking to expand genres.
Recently, Aditya Rao, Vinod Krishnan and Mahesh Raghvan revamped Ed Sheeran's popular song Shape of You into a Carnatic avatar in an IndianRaga production, which was a viral hit on YouTube.
While the thrust was on North America, IndianRaga has just launched the India Fellowship which will be a limited edition to test the waters.
"I was not planning to come to India till 2018. However, last year about 30-40 people Indians applied for the North America fellowship and were ready to pay for the entry, travel and local charges. So, then I stepped back and thought maybe India should happen earlier," he says.
IndianRaga has partnered with The Red Pen, an admissions consulting firm. Kavita Mehta, CEO and Co-founder, The Red Pen explains that there was very little available for students interested in arts. "We found the proposition interesting and it helps young artists to collaborate with others and also teaches them discipline and the ability to work under pressure. Since we already maintain a database of parents and students, we were able to contact them for this opportunity," she adds.
The city-based labs are an opportunity to get a taste of the actual fellowship. Emani says that the goal is not to accept or reject people, but to help them identify their strengths and weaknesses.
They have three primary revenue streams. One is the programme fee for Raga Labs, second is the fee for the certification, and third is the membership services that they have started.
"With our videos going viral, advertising is something that we can now look into. We are talking to content partners and content distribution channels to see how we can start developing that. But for the next 12-18 months, we will not rely on advertising as a major source of revenue for the company," he explains.
Talking about international expansion, Emani says that they have a strong demand from Singapore, Hong Kong and Malaysia.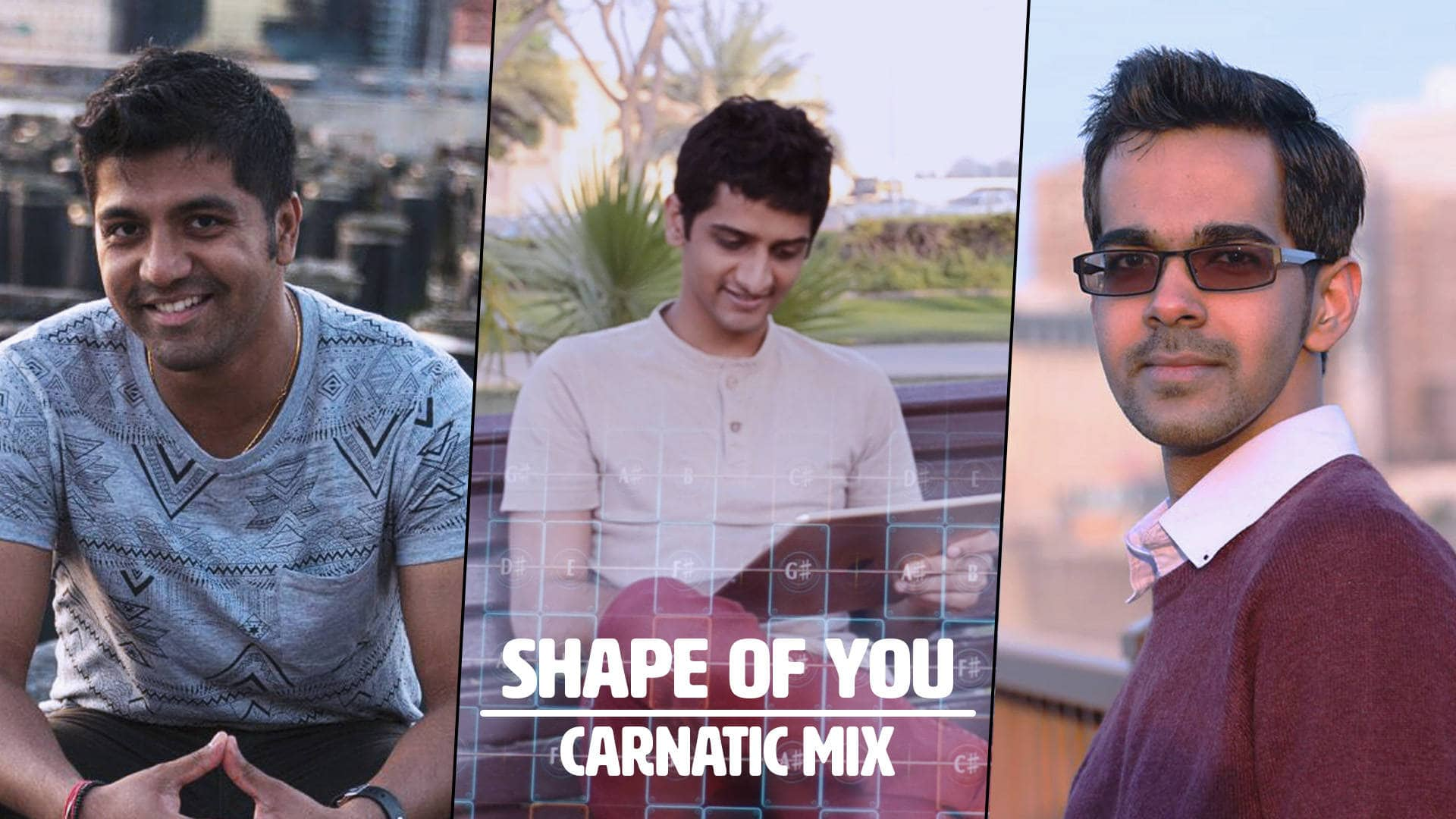 "We are doing a sort of a hub-and-spoke model where North America and India are going to be like our primary hubs and we have launched Munich Raga Labs and UK Raga Labs would be like a spoke model. For individual projects, we will find local partners. We won't do all year-round projects in other markets so that we stay focused," he says.
Apart from Indian classical music, the company is also expanding into other forms of international music. Emani informs that they also have started the World Music Raga Labs series and did one at Dallas and now are doing another project at Minneapolis.
For individuals who have completed the fellowship, Emani says that this gives them a platform to seriously pursue their art. For instance, after completing the fellowship, New Jersey-based Akshay Anantapadmanabhan, moved to Chennai as a full-time mridangam player, playing for all the top maestros.
With a rapid expansion, would they have adequate funds? Emani said that they tapped into angel funding at the end of 2015/beginning 2016. After that, he adds that they have been doing well revenue-wise, and are cash-positive.
"We will assess the demand and based on that we plan to raise either equity or debt capital. We are strongly looking at debt capital because that will give us flexibility and allow us to retain control over what we do. Through some our angel funding partners, we also have access to low cost of capital," he explains.
Apart from just classical music and dance, IndianRaga plans to expand to design, fashion, theatre and production. For that, Emani says, we will look to raise either equity capital or a strategic partnership.
Even among institutions, IndianRaga is looking to partner with corporates and brands where the audience is the right fit.
In the meanwhile, Raga Labs will conduct projects in cities like Delhi, Bengaluru, Pune and Hyderabad. In Mumbai itself, five projects have been done over the last two weeks.
First Published on May 6, 2017 01:38 pm