The first signs of trouble emerged in June when IL&FS defaulted on inter-corporate deposits and commercial papers (borrowings) worth about Rs 450 crore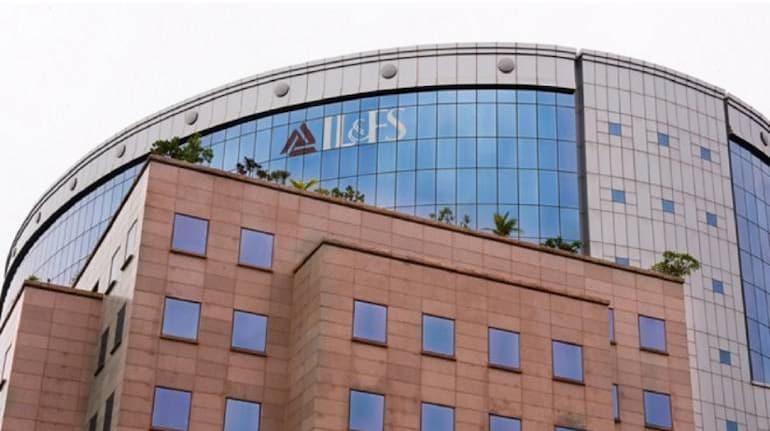 Infrastructure Leasing & Financial Services (IL&FS), an unlisted infrastructure lending giant with over 150 subsidiaries, has been making headlines of late for all the wrong reasons. The company's debt was downgraded over the past few weeks for default of interest to its bondholders.
The first signs of trouble emerged in June when IL&FS defaulted on inter-corporate deposits and commercial papers (borrowings) worth about Rs 450 crore. Over the next two to three months, at least two rating agencies downgraded its long-term ratings. As a result, the infrastructure giant, which is credited for building the longest tunnel in the country (the Chenani-Nashri tunnel), no longer carries an investment grade rating. This makes it difficult for the company to raise money in future.
The downgrades also caught the attention of the Reserve Bank of India (RBI).
"After its first default, the company outlined plans to bring things back on track, and those seemed credible. They had sensed the trouble earlier, but were late to act," said one of the officials with the shareholders.
The official said the company has assets, but it needs to act immediately, adding that the company must do everything possible to placate bondholders so that the situation does not go out of control.
LIC, with a 25.34 percent stake in IL&FS, is the largest shareholder in the company. Orix Corporate, Japan with a 23.54 percent stake is the second largest shareholder. Other large shareholders include Abu Dhabi Investment (12.56 percent), Housing Development Finance Corporation - HDFC (9.02 percent), Central Bank of India (7.67 percent) and State Bank of India (6.42 percent).
Two analysts partially covering the company say there is very little information available on the company's financials in entirety. "Not every subsidiary is listed and senior management of the group does not meet often… But now it seems the situation has turned precarious," said one of the analysts.
Only three of the company's subsidiaries are listed – ILFS Engineering and Construction Company, ILFS Transportation Networks and ILFS Investment Managers.
On July 21, the chairman and founder of IL&FS Ravi Parthasarathy stepped down on health grounds and was succeeded by LIC's Managing Director Hemant Bhargava.
Debt and defaults
After the first default, a note issued in July by ICRA ratings agency said four of its subsidiary IL&FS Transportation Networks' (ILTN) project special-purpose vehicles reported irregularities in debt servicing. A fifth project had to dip into its debt service reserve to pay good on dues.
In August, ICRA downgraded the long-term rating on Rs 4,475 crore worth of debt securities from AAA to AA+ taking into account the "company's elevated debt levels due to the funding commitments towards Group ventures".
Another statement by India Ratings said, "IL&FS' ability to support ITNL's operations has reduced significantly, given the increase in overall debt levels of the IL&FS group. Hence, the agency has removed the notching support for ITNL from IL&FS."
On September 4, IL&FS yet again defaulted on a short-term loan of Rs 1,000 crore from SIDBI (Small Industries Development Bank of India), while a subsidiary has also defaulted on Rs 500 crore due to the development financial institution, which reportedly forced SIDBI to ask its chief general manager in charge of the risk management department to resign.
Genesis of IL&FS
Incorporated in 1987, the company was initially promoted by the Central Bank of India, HDFC and Unit Trust of India (UTI) with the objective of promoting infrastructure projects in the country. IL&FS calls itself as an expert from "concept to execution" and over the years, its focus has steadily shifted from project sponsorship to that of project advisory and project facilitator for development and implementation of projects.
IL&FS acts as the main holding company of the IL&FS Group with most business operations domiciled in separate companies. It is also registered as a 'Core Investment Company' with RBI, as a result of which its operations are restricted to investing in other group companies.
The firm has a demonstrated track record of generating resources by inducting strategic partners or through sale of assets to external investors. During FY11 to FY14, IL&FS realized profit of around Rs 1,461 crore on sale of stake in strategic investments, ICRA said in a report. It consolidated its energy holdings and also sold stake in IL&FS Trust Company Ltd.
However, according to ICRA, these stake sales have been inadequate to meet the further funding commitments to the group companies leading to an increase in the debt levels. "With relatively high leverage, it would largely have to depend on strategic sale in various projects/group companies to support various group entities going forward. In addition to the funding support, IL&FS has been extending additional support to the group entities by way of shortfall undertakings which could lead to contingent stress on the balance sheet," it said.
Shortage of cash
"Liquidity is definitely very tight , and at the moment, things are very fluid. Certainly with the kind of investors, the situation is scary. It needs to be seen what will be the immediate support by the shareholders? I think there are marquee investors but the willingness and timeliness will be key…," said another analyst.
ICRA said while the IL&FS group has opportunistic monetization plan for a number of businesses and projects under its umbrella, progress has been slow, leading to an increase in leverage. Its long-term debt-to-equity ratio has risen to 3.08 times as of March 2018, compared to 2.60 times in March 2017, the agency highlighted.
In a letter to its employees, IL&FS claimed that if funds worth Rs 16,000 crore stuck with concession authorities were released on time, it would not have landed in this mess, said a PTI report.
"It is our case that if concession authorities released our monies, which is around Rs 16,000 crore of IL&FS group's liquidity and stuck in claims and termination payments, we would not be in the situation that we are in," the letter said.
Of the above funds, about 60 percent is through non-convertible debentures, according to filings with the Registrar of Companies, said a Bloomberg Quint report. However, it also said the group's consolidated debt increased by Rs 11,211 crore in financial year 2017-18 to Rs 91,091.30 crore as of March 2018.
For now, IL&FS is looking to raise funds to repay its debt and its board is scheduled to meet on September 15. It is likely to seek approval for raising about Rs 3,000-crore loan from LIC and SBI.
Both LIC and SBI among other shareholders have asked it to raise funds by selling its assets or non-core businesses as a pre-condition for putting in additional money in the firm.
One of the analysts quoted above said, "There are certain assets which are valuable but a fire-sale would mean that the haircuts (losses) will be larger and hence could create a challenging situation."
According to Care Ratings, the company has plans to raise nearly Rs 8,000 crore — Rs 4,500 crore through a rights issue by September-end and Rs 3,500 crore in line of credit — from its promoter entities for meeting near-term liquidity needs.
India Ratings said the developments over the last few weeks may test IL&FS' positioning in the infrastructure development space and could impact its ability to participate in new projects, unless swiftly remedied.
This is already evident as access to funding from both banks and capital markets has taken a hit and the group's plan to deleverage through asset sale could also face additional challenges unless LIC becomes the rescuer yet again.
First Published on Sep 14, 2018 08:33 pm