Crowd sourcing platforms can prove to be an alternate channel for independent filmmakers who otherwise face a tough time to raise funds for their films.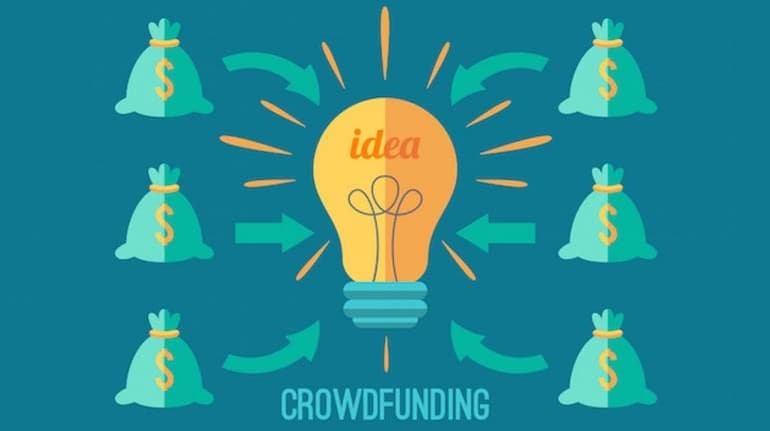 Actor-director Rajat Kapoor, who was recently seen in thriller Drishyam, was having a tough time financing his next film. A chat with his friend Chet Jain, also the founder of Crowdera, gave him both the idea and encouragement to ask people for money to fund his film.
Kapoor now has partnered with the US-headquartered Crowdera, which has an office in India. He is looking to raise Rs 2.5 crore for his upcoming movie, RKR Kay.
Independent filmmakers receive recognition at film festivals, but when it comes to theatrical releases very few films see the light of day. It is the big budget movies backed by studios that take away majority of the screen share.
Talking to Moneycontrol, Jain said, "There are many scripts lined up but the filmmakers have been unable to ship the idea." In what could be a possible solution for independent directors, Crowdera is "looking at opening a channel for not just raising funds for films but also to distribute them."
Crowdera plans to run a campaign for 3-4 months to raise funds for Kapoor's new venture. "He (Rajat kapoor) wants to raise USD 2 million in next three years for his three upcoming films."
With this new partnership, Jain is also looking at making Crowdera an alternate channel for independent directors.
As more and more filmmakers are opting for crowd funding, here's an explainer on what the concept is all about and how it can be used by filmmakers.
What is crowd funding?
Crowdfunding is defined as "solicitation of funds from multiple investors through a web-based platform or social networking site for a specific project, business venture or social cause." In simple words, people lend money to support a cause or an idea.
Is the idea doable for filmmakers in India?
"Crowdfunding is a great option for independent filmmakers to finance their creative ideas," said Piyush Jain, co-founder and CEO of Impact Guru. He added that "film-making is the biggest category by funds raised among creative projects for Impact Guru."
However, crowdfunding for creative projects still does not have much traction in India. It is usually not easy for filmmakers to raise such a large amount of money back home.
What are the returns for people who contribute?
"There are no monetary returns, but there is a reward policy where we give things (props) used in the film," said Helly Thakkar, an independent filmmaker, who approached Wishberry for a 90-minute feature called 'Roya' which means a dream in Persian.
Meaning, that as a memory, the filmmakers give away props to the people who invested into their films.
What could be the possible benefits of getting money via crowd funding platforms?
There could be two advantage of crowd sourcing, points out Piyush Jain — one is getting funds without giving away an equity stake in your venture and another is making the creative idea/concept viral and initiating a discussion on social media.
Another perk of letting people fund a filmmakers project is that there is no influence of the investors and they are independent to take the creative calls, said Thakkar.
Why are filmmakers choosing crowd funding to get money?
Distribution cost along with marketing expenses are not affordable for a film with a low budget. Hence, the release of such films are restricted and a large audience is unaware about the film hitting the theatres.
"There is just one theatre per 1.6 lakh people and if a Khan or Kapoor film gets around 4,000 screens, then it's a struggle for other filmmakers," Chet Jain added.
It has been a two-year long wait for Kapoor who was ready with the script, but was struggling to find producers to back the project. But now with the help of Crowdera, Kapoor is seeking donations starting from Rs 500 to Rs 10 lakh.
Makers that tapped the crowd funding platform
Two years ago director Soumitra Ranade for the remake of the 1980 film 'Albert Pinto ko Gussa Kyun Aata Hai' sought help from a crowd funding platform Wishberry to raise Rs 30 lakh for the film. Another film Punyakoti, a Sanskrit animation collected Rs 30 lakh.
Wishberry has also helped another filmmaker, Kanika Batra raise funds for her film 'Project Papa'. Through crowdfunding, she raised Rs 30,65,010 from 154 backers for pre-production in April 2016.
What is Sebi's view on crowdsourcing?
The market regulator has time and again questioned the crowdfunding platforms and has said that digital platforms are "neither authorised nor recognised under any law governing the securities market."
First Published on Aug 3, 2017 10:10 am