Google has rolled out YouTube Music and YouTube Music Premium, in a bid to take on Spotify, Apple and Amazon in the live music streaming market
Despite failing to dislodge established players from their perches in previous attempts, Google is once again trying to gain a foothold in the lucrative music streaming industry.
The tech giant has rolled out YouTube Music and YouTube Premium, which it had announced earlier this month.
The live music and video streaming market is already witnessing tough competition between Spotify, Amazon Music and Apple Music already have a stronghold.
Reports last year had suggested that the California-based company was mulling a music subscription service.
Pricing and subscription
Erstwhile YouTube Red has been broken into two new offerings — a music streaming service (YouTube Music) and original video content streaming (YouTube Premium).
The two services are priced at $9.99 and $11.99 per month respectively. The $10 subscription will be free and ad-free while the $12 subscription will include YouTube Original shows, ad-free viewing on the traditional YouTube app and website. Both services will allow listening to music in the background.
As of now, YouTube Red subscribers get to keep their current pricing and will get access to YouTube Premium service.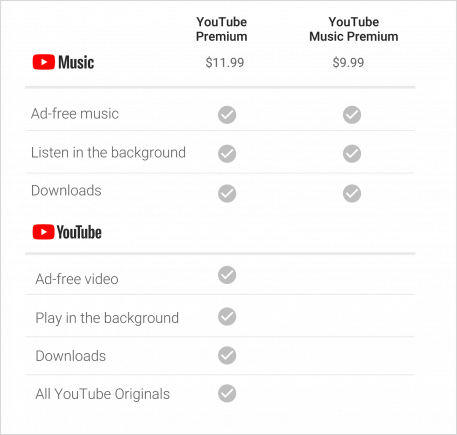 Design
YouTube Music is a simple application with a dark interface, available on Android, iOS and web browsers. The product revolves around three tabs — Home, Hotlist and Library.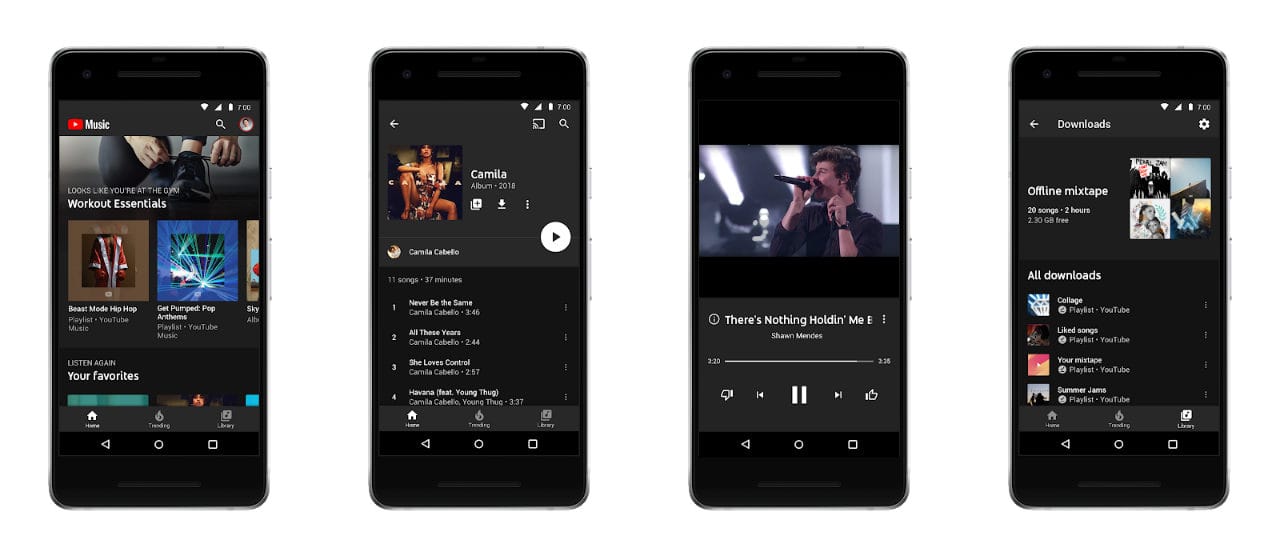 Users will find downloads, saved music, recently played songs and your playlists, previously liked music, and subscribed artists in the 'Library' tab while the trending music will feature in the 'Hotlist'. The 'Home' screen will display tailored music and video suggestions.
Availability
YouTube Music is currently not available in India. Its early access is currently limited to users in the United States, Mexico, Australia, New Zealand and South Korea.
YouTube has said that Austria, Canada, Denmark, Finland, France, Germany, Ireland, Italy, Norway, Russia, Spain, Sweden, Switzerland and the United Kingdom will also be added to the list in the coming weeks.
First Published on May 29, 2018 11:29 am