PM Modi said the government has to work like an "enabler" and not an "obstructer", maximizing productivity and optimizing processes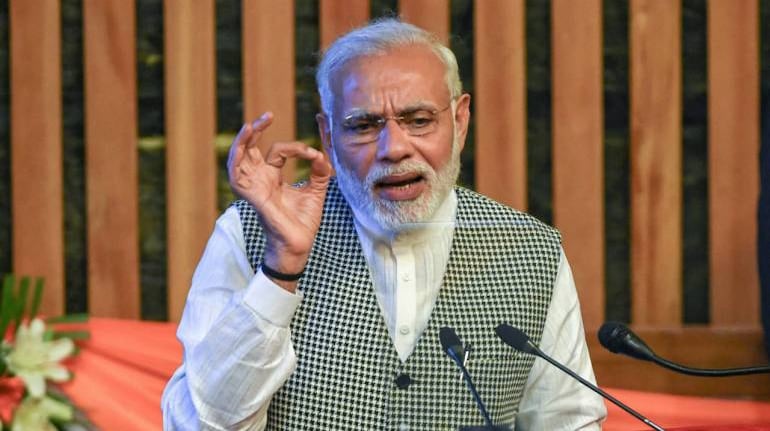 Prime Minister Narendra Modi, in an interview to Swarajya Magazine, talks about a wide spectrum of issues including creation of jobs, farmer distress and a united opposition contesting against the BJP in the Lok Sabha elections of 2019. Here is the interview at a glance:
On the state of the Indian economy
PM Modi said the economy was in doldrums at the behest of then Prime Minister Manmohan Singh and finance minister P Chidambaram. He claimed that even though politicizing the state of economy would have been extremely advantageous for the BJP, especially after winning the 2014 elections with a historic majority, he chose not to do it and instead focused on "reforming, strengthening and transforming the Indian economy" keeping the interest of the nation first.
On creation of jobs
Modi said, "More than lack of jobs, the issue is a lack of data on jobs". He said the traditional matrix of measuring jobs is not adequate to measure creation of jobs in New India. He cited EPFO data, saying 41 lakh jobs were created between September 2017 and April 2018, which shows increase in job creation in the formal sector. Add to it, the informal sector, which forms 80 percent of the total jobs in the country, job creation has definitely seen an upward trend, Modi said. He also emphasized on the role of loans disbursed under Mudra Yojana I creating jobs and the fact that 48 lakh new enterprises were registered in the last one year.
On farmer distress
PM Modi elucidated on the 'Beej Se Bazaar Tak' where farmers will be assisted on each and every step of the process of farming. He said his government is working to double the income of farmers by 2022 and ensure that farmers get a minimum support price (MSP) which is equal to at least 1.5 times the input cost put by the farmer.
On increasing NPAs in public sector banks
"Earlier, if someone owed Rs 500 crore and when it was time to repay that loan, a phone call from Delhi would ensure another loan of Rs 500 crore is given so that the previous loan was repaid. This cycle persisted. We stopped this. This is why the old loans had to be shown as NPAs", PM Modi told the magazine.
On privatization of Air India
The cabinet "sincerely" worked towards disinvestment and the policy decisions for strategic sales have been taken. "You have to differentiate between lack of response to one sale offer and a policy decision", Modi added.
On minimum government, maximum governance
PM Modi said the government has to work like an "enabler" and not an "obstructer", maximizing productivity and optimizing processes. He said his government has reduced red-taping and increased transparency; as it has also abolished various archaic laws. He cited various examples where 'ease of doing business' has increased; for instance, the earlier mandatory 56 registers maintained under various labour laws have now been replaced by five common registers and 36 forms have been reduced to 12.
On the complexity of GST
PM Modi asked the interviewer, "Can we have milk and Mercedes at the same rate?" Modi said considering the wide variety of things that come under the purview of GST, it is impractical to have them under one tax slab. He also said after the rollout of GST, "check posts have been abolished" and there are "no more queues at state borders". He stated that around 350 crore invoices were processed and 11 crore returns were filed. The PM clarified that "GST is an evolving system and we calibrate based on feedback from state governments, people, as well as the media".
First Published on Jul 2, 2018 06:58 pm