With the polling date coming close, election fever has occupied the state. While TRS is fighting to save its throne, opposition parties are trying to come into power in the newest state of the country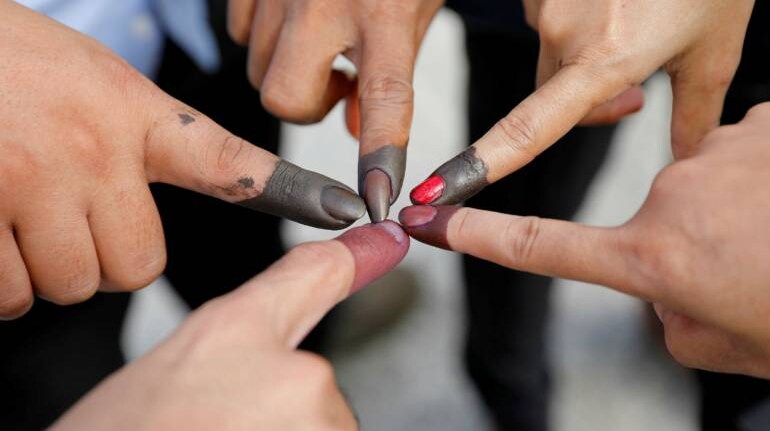 Telangana is gearing up to vote for its first independent assembly elections on December 7. The state, with 119 constituencies, is currently ruled by caretaker Chief Minister K Chandrashekar Rao (KCR), also the president of the Telangana Rashtra Samithi (TRS).
India's youngest state was scheduled to go to polls in 2019. But on September 6, 2018, the ruling TRS dissolved the assembly, paving way for early elections.
Following this, the Election Commission of India (ECI) scheduled the polling on December 7 and counting on December 11.
With the polling date drawing close, election fever has gripped the state. While TRS is fighting to save its throne, opposition parties are trying to come into power.
Major political parties in the fray
TRS
Telangana Rashtra Samithi (TRS), founded in 2001 with a one-point agenda of creating a separate Telangana state, currently rules the state under KCR.
Tagged as the largest party in 2014 assembly elections after winning 63 out of 119 seats, the party is a major contender.
Congress-led Prajakutami (Grand Alliance)
The Congress, eyeing the south Indian state, has formed an electoral alliance with N Chandrababu Naidu-led Telugu Desam Party (TDP), the Communist Party of India (CPI) and the Telangana Jana Samithi (TJS). The grand alliance is another primary contender for the polls.
Bharatiya Janata Party (BJP)
The BJP, which had five MLAs in the dissolved assembly, looks to substantially increase its strength in the polls.
All India Majlis-e-Ittehad-ul Muslimeen (AIMIM)
Asaduddin Owaisi's AIMIM exerts considerable influence in areas in and around Hyderabad. As many as 24 constituencies come under the Greater Hyderabad region. At least seven of these seats are considered to be AIMIM bastions.
Aam Aadmi Party (AAP)
Arvind Kejriwal-led AAP has also jumped into the poll arena. The party has announced to field candidates from all 119 seats.
Here's all you need to know about the state's assembly polls so far:
> KCR dissolved the assembly on September 6, seeking early state elections. Hours after dissolution, TRS announced candidates for 105 constituencies.
> The Congress-led pre-poll alliance has been in talks ever since a rift on seat-sharing. As per PTI sources in the Congress, the TDP, CPI and TJS are demanding more seats than their "fair share". The CPI has also indicated that it is mulling the option of contesting independently.
> BJP, which is trying to add the state to its basket, has proposed to regulate the sale of liquor in the state, if it comes to power. It has further promised surcharge-free bus fares during festivals, total waiver of tax on petrol and diesel, cheap drinking water and more.
> KCR has assured a farm loan waiver of Rs 1 lakh, besides increasing assistance under the Rythu Bandhu scheme to Rs 10,000 per annum from the current Rs 8,000 if the TRS was voted to power once again.
Opinion Poll
Ahead of the elections, TRS has got a much-needed boost with an opinion poll resulting in favour of the party. The poll, conducted by The Team Flash and VDA Associates, has said TRS will emerge victorious in 85 out of 117 constituencies. Congress will be second with 18 seats, AIMIM seven seats while BJP will only get five seats.
Key dates
Date of issue of gazette notification: November 12
Last date of nominations: November 19
Date for scrutiny of nominations: November 20
Last date for withdrawal of candidatures: November 22
Polling date: December 7
Vote counting: December 11


Moneycontrol Ready Reckoner
Now that
payment deadlines have been relaxed
due to COVID-19, the Moneycontrol Ready Reckoner will help keep your date with insurance premiums, tax-saving investments and EMIs, among others.
Get best insights into Options Trading. Join the webinar by Mr. Vishal B Malkan on May 28 only on Moneycontrol. Register Now!
Assembly Elections 2018: Read the latest news, views and analysis here
First Published on Oct 24, 2018 01:05 pm