The Ministry of External Affairs launched a slew of citizen-centric initiatives to benefit applicants who do not necessarily put up at their permanent place of residence

Union Minister of External Affairs Sushma Swaraj launched a new scheme yesterday to facilitate citizens to apply for a passport from anywhere in India, irrespective of his/her residential address. On the sixth anniversary of the Passport Seva Divas, which was observed on June 26, Swaraj also launched the mPassport Seva App.
Here are five ways in which the newly introduced scheme has made applying for a passport simpler:
1.  Applicants can now choose any Regional Passport Office (RPO) of their choice and send in their applications to the desired Passport Seva Kendra (PSK)/ Post Office Passport Seva Kendra (POPSK) under that RPO. This is irrespective of an individual's permanent residential address.
For instance, a resident of Delhi who is temporarily residing in Mumbai can now submit an application at a PSK / POPSK under RPO, Mumbai and won't have to go back to Delhi in order to apply for a passport.
2.  Police verification, if required for a specific passport, would be conducted at the permanent address which is mentioned in the application.
For instance, if at all it is required, the police verification for a Delhi native residing in Mumbai, will happen at the individual's permanent residential address in Delhi.
3.  The passport will be printed and dispatched by the RPO selected by the applicant; and it will be delivered at the address mentioned by the individual in the application.
For instance, RPO, Mumbai will dispatch the passport of a Delhi native who chose to submit the application in Mumbai despite being a permanent resident of Delhi.
4.  The mPassport Seva App is compatible with Android and iOS. With the app, an individual does not even need a computer or printer to apply for passport services, the press release by the Ministry of External Affairs stated.
5.  The mPassport Seva App will facilitate registration of new applicants, tracking of an existing application, checking appointment availability, locating nearest PSK/POPSK, providing assistance with documents and even calculating the fee charged for the passport services used.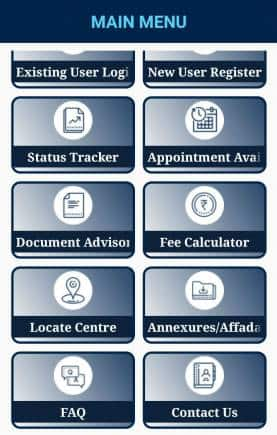 First Published on Jun 27, 2018 04:13 pm