They should preferably not be exposed to any frontline work requiring direct contact with the public, the order said, adding the office management would facilitate work from home, wherever feasible.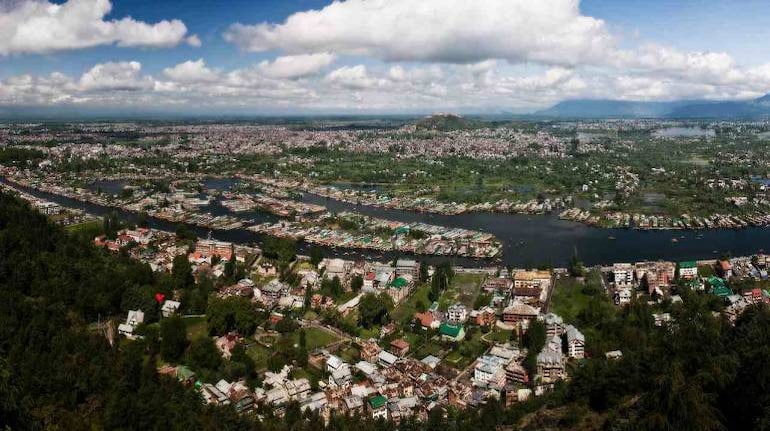 The Jammu and Kashmir administration Friday asked all its staff to attend work from June 6, from when it has decided to reopen offices regularly, drawing an angry reaction from lower-rung employees. A government order issued this evening said that those who are at higher risk due to the novel coronavirus viz. older employees, pregnant women and staff with underlying medical conditions should take extra precautions.
They should preferably not be exposed to any frontline work requiring direct contact with the public, the order said, adding the office management would facilitate work from home, wherever feasible.
The order has been signed by Rhoit Sharma, Additional Secretary, General Administration Department.
The biometric attendance system shall continue to be suspended till further orders, the order said.
COVID-19 Vaccine
Frequently Asked Questions
View more
How does a vaccine work?
A vaccine works by mimicking a natural infection. A vaccine not only induces immune response to protect people from any future COVID-19 infection, but also helps quickly build herd immunity to put an end to the pandemic. Herd immunity occurs when a sufficient percentage of a population becomes immune to a disease, making the spread of disease from person to person unlikely. The good news is that SARS-CoV-2 virus has been fairly stable, which increases the viability of a vaccine.
How many types of vaccines are there?
There are broadly four types of vaccine — one, a vaccine based on the whole virus (this could be either inactivated, or an attenuated [weakened] virus vaccine); two, a non-replicating viral vector vaccine that uses a benign virus as vector that carries the antigen of SARS-CoV; three, nucleic-acid vaccines that have genetic material like DNA and RNA of antigens like spike protein given to a person, helping human cells decode genetic material and produce the vaccine; and four, protein subunit vaccine wherein the recombinant proteins of SARS-COV-2 along with an adjuvant (booster) is given as a vaccine.
What does it take to develop a vaccine of this kind?
Vaccine development is a long, complex process. Unlike drugs that are given to people with a diseased, vaccines are given to healthy people and also vulnerable sections such as children, pregnant women and the elderly. So rigorous tests are compulsory. History says that the fastest time it took to develop a vaccine is five years, but it usually takes double or sometimes triple that time.
View more
Show
It further said that routine issue of visitors and temporary office entry passes should be suspended and only those with proper permission of the officer they want to meet be allowed in after being properly screened.
All preventive measures prescribed by the Union health ministry to contain the spread of coronavirus should be followed at all times, it added.
The order said that heads of the departments and offices shall ensure strict compliance to the instructions above.
However, non-officer employees reacted sharply to the decision, alleging safety measures including availability of sanitisers and restricted entry of public is only for officers of the Indian Administrative Service and their counterparts from the state civil services (KAS).
A member of employees' unions claimed that officers starting from the level of the chief secretary to IAS and KAS officers have put in place these safety mechanism for themselves but not for junior staff at their offices.
"I am attending my office, where the head of the organisation has kept a big sanitiser (bottle) at the gate just outside her office, instead of at the gate of the office complex, because she is an officer. We are at risk. The government should first put in place safety measures for us", the employee said.
There is no security arrangement at entry gates of office complexes to ensure that those coming with an appointment follow proper Standard Operating Procedure to prevent the spread of COVID-19, he said.
First Published on Jun 6, 2020 08:17 am