A government panel is looking at ways to fix accountability for transactions done through virtual currencies and whether a separate oversight body needs to be created.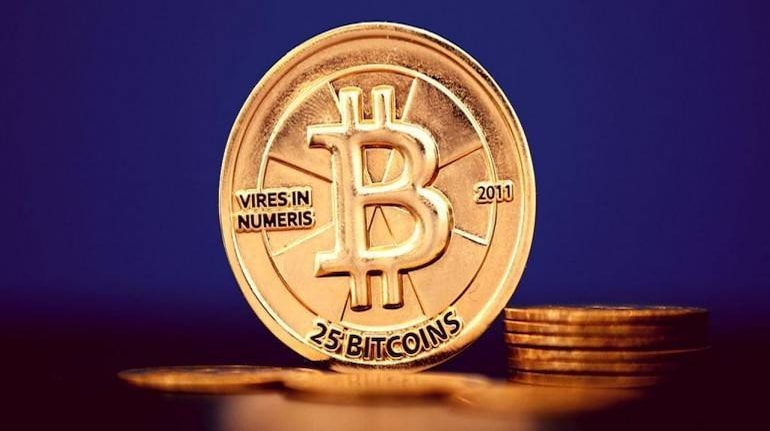 The government will soon take a call on whether India should regulate virtual currencies such as bitcoins—a cryptocurrency used as a digital mode of payment.
A committee comprising officials from finance ministry, NITI Aayog, ministry of information technology, State Bank of India and the Reserve Bank of India (RBI) is giving final touches to a report on the way forward for virtual currencies in India and whether or not to legalise or regulate them.
The panel is also examining the existing international framework on virtual currencies and will suggest measures on consumer protection and prevent money laundering.
"We have had five meetings and have consulted all ministries, public, stakeholders (exchanges such as Zebpay and Unocoin). We will submit the report by July-end," a senior government official told Moneycontrol.
The crucial task for the committee is to fix the accountability for the transactions carried out through virtual currencies and a body needs to regulate them, the official explained.
"SEBI (Securities and Exchange Board of India) can be asked to regulate virtual currencies as transactions are currently done through unregulated exchanges. RBI may step in if the government plans to regulate them or accept them as currency," the official said.
Currently, India does not have any monitoring mechanism for virtual currencies. Most countries are yet to determine the legality of bitcoin--the most commonly used virtual currency.
Countries like the US, European Union, Australia have indirectly given nod to the legal usage of bitcoins by introducing regulatory mechanism, while Russia and Iceland have banned them.
The government panel is said to be exploring the possibility of various options. One of them being hiring an agency that would monitor the trading guidelines and finalise the laws governing virtual currencies.
"We may monitor these currencies for some time and then see how it progresses. It can then be concluded if at all there is a need for a regulator," the official said.
However, chances of legalising currencies like bitcoins are very bleak, the official said. On the other hand, banning bitcoins is not easy. Simply because one doesn't know who is trading or operating it, he explained.
A comprehensive framework for regulating such currency transactions is likely to take long time as the legal structure doesn't exist to deal with them.
Time and again, the RBI has warned traders of the perils of using virtual currencies. In 2013, the apex bank had cautioned the users, holders and traders of virtual currencies, including bitcoins, about the potential financial, operational, legal, customer protection and security related risks that they are exposing themselves to.
Such currencies are stored in electronic wallets and are prone to losses arising out of hacking, loss of password, compromise of access credentials, and malware attack, RBI had said.
"...VCs, including Bitcoins, are being used for illicit and illegal activities in several jurisdictions. The absence of information of counterparties in such peer-to-peer anonymous/ pseudonymous systems could subject the users to unintentional breaches of anti-money laundering and combating the financing of terrorism (AML/CFT) laws," it had then warned.
The government also echoed similar views recently.
"RBI has cautioned the users, holders and traders of Virtual Currencies(VCs), including Bitcoins about the potential financial, operational, legal customer protection and security related risks that they are exposing themselves to. The creation, trading or usage of VCs including Bitcoins, as a medium for payment have not been authorised by the RBI," Arjun Ram Meghwal, minister of state for finance, had told Lok Sabha in a written reply in February this year.
First Published on Jun 19, 2017 06:45 pm