Lockdown due to COVID-19 has kept customers away from bank branches while agents are also unable to make sales visits due to suspension of public transport across the country.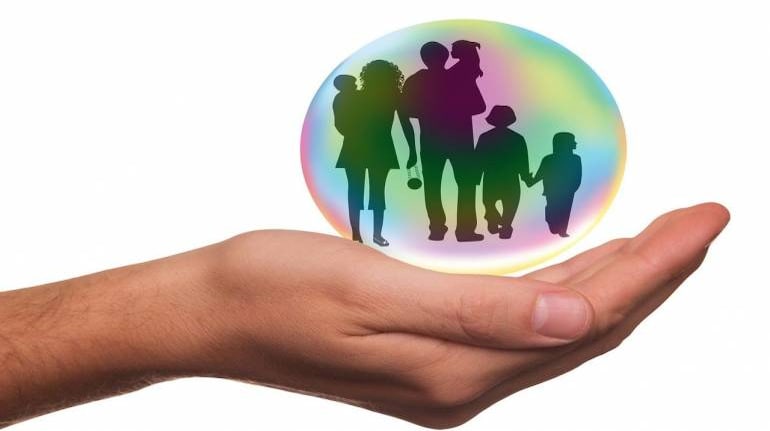 At a Mumbai-based life insurance company, only 30 percent of its 8,000 strong work-force has been reporting to work for the past 10 days. March is a busy period for the companies because it is not just the end of the financial year but also a period which accounts for a large proportion of their yearly sales by salaried professionals.
"New policy sales have been low. Since the government has allowed individuals time till June 30 to make investments for tax-saving purposes, the traction is slow. At out bank branches too, there is hardly anyone walking in," said the senior vice president of the company.
For life insurers, bank branches are the top source of business. Be it from a new policy perspective or from a premium perspective. Bank customers are considered savvier when it comes to investment products of insurers. Hence the average ticket size of bank-led insurers is at least 10-15 percent higher than that of the counterparts.
In a decade, the share of banks in private life insurance distribution has seen an almost 100 percent jump, from 25 percent in 2008-09 to touch 50 percent at the end of 2019.
COVID-19 Vaccine
Frequently Asked Questions
View more
How does a vaccine work?
A vaccine works by mimicking a natural infection. A vaccine not only induces immune response to protect people from any future COVID-19 infection, but also helps quickly build herd immunity to put an end to the pandemic. Herd immunity occurs when a sufficient percentage of a population becomes immune to a disease, making the spread of disease from person to person unlikely. The good news is that SARS-CoV-2 virus has been fairly stable, which increases the viability of a vaccine.
How many types of vaccines are there?
There are broadly four types of vaccine — one, a vaccine based on the whole virus (this could be either inactivated, or an attenuated [weakened] virus vaccine); two, a non-replicating viral vector vaccine that uses a benign virus as vector that carries the antigen of SARS-CoV; three, nucleic-acid vaccines that have genetic material like DNA and RNA of antigens like spike protein given to a person, helping human cells decode genetic material and produce the vaccine; and four, protein subunit vaccine wherein the recombinant proteins of SARS-COV-2 along with an adjuvant (booster) is given as a vaccine.
What does it take to develop a vaccine of this kind?
Vaccine development is a long, complex process. Unlike drugs that are given to people with a diseased, vaccines are given to healthy people and also vulnerable sections such as children, pregnant women and the elderly. So rigorous tests are compulsory. History says that the fastest time it took to develop a vaccine is five years, but it usually takes double or sometimes triple that time.
View more
Show
To give more perspective, in one case as much as half of a private life insurance company's business comes from just one bank.
Ever since the 21-day lockdown was announced by Prime Minister Narendra Modi, bank branches have seen thin attendance from their own staff. While banking is an essential service and exempt from lockdown, employees themselves have stayed away.
"Except the cashier and five to six key personnel, bank employees are choosing to work-from-home. Same goes for our insurance distributors who haven't visited bank branches for almost a week. Their rationale is also justified because they ask where are the customers," said the head of bancassurance at a mid-sized private insurer.
To minimise the spread of COVID-19, the government has advised even the essential services to operate with minimal but essential staff. Since insurance is a non-core activity, bank staff have also not been too keen to focus on policy sales currently.
Among life insurers, ICICI Prudential Life Insurance, HDFC Life Insurance, and SBI Life Insurance are listed on the stock exchanges. The government is planning an initial public offering for the country's largest insurer, Life Insurance Corporation of India, in the second half of FY21.
If you think only bank-led insurers are affected, you are mistaken. Agents are also unable to make field visits to customers' homes for the past two weeks.
On one hand this is due to the lockdown and suspension of public transport, on the other, those with their own bikes have also been restricted from entering housing societies.
RC Manish is one of the top-performing agents at a smaller life insurance company. He has a target to get Rs 1 crore worth of new business premium in FY20. But he told Moneycontrol that this has been the slowest month in his five-year career so far and is short of his target by Rs 20 lakh.
"Customers were reluctant to meet from the first week of March onwards since reports of COVID-19 started coming in. Getting customers to buy policies through a tele-sales method is not effective because less than 5 percent of these calls end up in actual policy purchases," he added.
With the total number of reported COVID-19 positive cases in India crossing the 1,200 mark with 32 deaths, it is likely that the restrictions on mass movement will continue for the next few weeks. For agents like Manish, this means that potential sales also get delayed.
The chief executive officer of a private life insurer also told Moneycontrol that it is not just new sales, but renewals that will get impacted.
"IRDAI has asked us to give another 30 days of grace period for paying renewal premiums. But with several people facing pay cuts and losing jobs, the grace period will also not be adequate. This will impact our renewal premium and affect our persistency rate from the 13th month to the 51st-month categories," he added.
Right now, the companies are pinning hopes on a revival from June 2020 onwards. The idea is that the business opportunity lost out in March 2020 will be gained back from June onwards.
First Published on Mar 31, 2020 03:22 pm