Most of the sectors or stocks have factored in a lot and more in the past 3-4 months. Many stocks are trading at 30-40% above pre-Covid levels and have got re-rated massively.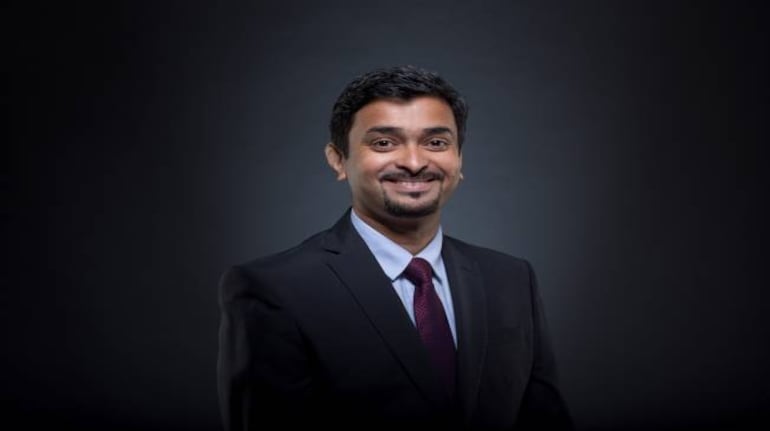 We believe the markets have not priced in the possibility of a second wave or that this could be pent-up demand which plateaus out early next year. Our base case is that the market will wait for this evidence before the next large leg up, Atul Bhole, Senior Vice President – Investments, DSP MF, said in an interview with Moneycontrol's Kshitij Anand.
Edited excerpts:
Q) Economy is showing signs of green shoots and that is one big factor which is supporting the sentiment in addition to the positive global cues. Investors await news on stimulus from the US and Indian govt. ahead of the festival season. Do you think this will cement record highs by Diwali?
A) Based on the channel checks we have done, the upcoming festive season is going to be very decent, mainly driven by factors like the need for new or upgrade of existing durables/gadgets, need for personal mobility vehicles, etc. as well as pent-up demand.
As we understand, the sales will get a further boost from very attractive schemes by companies like discounts, easy financing, and cashbacks, among others.
Corporates would try to do everything to lure the consumers to make up for the lost sales in the past six months. A gradual opening of the economy, the introduction of effective medicines like Remdesvir, and lower death rates are helping to reduce the fear factor and lifting sentiments.
The momentum is building up into the festive season, but whether it will sustain post that needs to be seen.
Q) Sensex reclaimed 40,000 in the week gone by but the euphoria is missing. Broader markets mostly remain mixed while stocks hitting a fresh 52-week high is just a little over 100? The muted performance does not give confidence – what are your views?
A) Most of the sectors or stocks have factored in a lot and more in the past 3-4 months. Many stocks are trading at 30-40% above pre-Covid levels and have got re-rated massively.
Some of it has to do with the change in medium-term growth dynamics due to Covid and IT, pharma, diagnostic chains, and the like are benefitting from the impact.
A large part is also driven by the liquidity, momentum chasing and Fear of Missing Out (FOMO) factor. However, beyond a point, earnings outlook and valuation does matter. Hence, markets are likely to consolidate at these levels for some time.
Q) What is your take on the September month data of MF? Outflows continue from equity funds but at a much slower pace compared to the previous month.
A) Overall reduction in the fear factor, opening up and sharp ramp-up in economic activities may be a reason for the improvement in numbers.
To some extent, the quantum of reduction from investors who were redeemed for a genuine need to support their businesses would also have decreased.Unfortunately, some investors look back into the rear-view mirror to see the recent performance and take decisions for the future based on that. Markets have held up and faring well could also have boosted their confidence levels to invest.
But, one data point which we can't really help in coming to any conclusion. The point remains that for common investors, mutual funds are one of the best ways to take exposure to the equity markets over direct stock investing or even some other ways.
Q) What are your expectations from the September quarter earnings? IT sectors hit the ground running, and the initial commentary from India Inc. suggests that we are on a much stable wicket? Which sectors which you think could turn out to be a dark horse?
A) September quarter earnings can turn out to be better than expectations, given the situation that the world has undergone. Many companies have come back to almost 70-90% utilisation levels quickly.
Also, almost across all sectors, margin improvement will be seen as corporates are saving on travel, rent and administration expenses.
So the real surprise can be from the margin perspective and managements' commentary regarding how much of it can be retained on a permanent basis.
Q) As a fund manager did your criteria for picking stocks changed or you added more parameters especially after the COVID breakout which has more or less shifted India Inc. as well as the economy to a new normal?
A) The broad contours of stock selection criteria cannot change due to short-term volatility. But, such incidents provide us a good opportunity to observe and learn from good management as to how they adapt to the situation quickly, benefit from it in terms of strengthening their goodwill and position amongst employees as well as vendors, distributors, and other partners.
Such observations obviously play a big part in future stock selection and help in garnering comfort about the valuation premium we can attach to such managements.
Q) With money chasing few stocks even defensives have become expensive. Is valuation methodology getting challenged post-COVID as stocks market valuation is at the upper end while fundamentals seem to be catching up?
A) Huge stimuluses and money supply globally is causing asset prices to hold up and go up further. This experiment thus far had succeeded in avoiding further deepening of stress, which is a big relief in itself.
Another way to look at is that perhaps the money supply is in excess and hence money is losing its value in relation to various asset classes. But this more of a medium to the long-term story.
In the near term, there is no denying the fact that a good amount of rally has happened in some of the sectors and stocks based on recovery hopes as well as factors like liquidity, momentum chasing, etc. So it is likely that the market might consolidate for some time as a clear picture emerges over the next few months.
Disclaimer: The views and investment tips expressed by experts on Moneycontrol.com are their own and not those of the website or its management. Moneycontrol.com advises users to check with certified experts before taking any investment decisions.
First Published on Oct 16, 2020 07:56 am