As coronavirus forces teachers to move classes online, the company is hoping its technology will be adopted rapidly in India like it was in the US.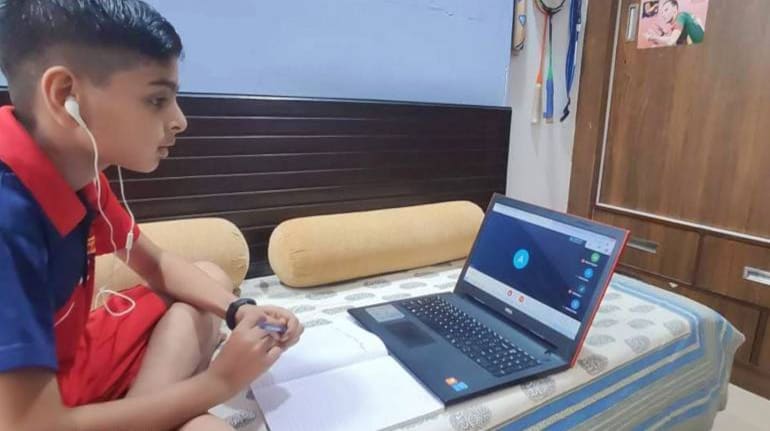 Bengaluru-headquartered edutech startup Quizizz launched in India on June 11, hoping to emulate in its home country its impressive performance in the United States as coronavirus forces teachers to take their classrooms online.
What started as a mission to make education fun four years ago has today been adopted by half of the schools in the US, the company says.
The founders, BITS Pilani graduates Ankit Gupta and Deepak Joy Cheenath, are hoping to see a repeat in India. Quizizz is backed by Nexus Venture Partners and Prime Venture Partners.
"We offer a platform that allows teachers to convert assignments more into a form of a game or a quiz, this helps students concentrate easily on assignments and makes learning fun," said Gupta.
COVID-19 Vaccine
Frequently Asked Questions
View more
How does a vaccine work?
A vaccine works by mimicking a natural infection. A vaccine not only induces immune response to protect people from any future COVID-19 infection, but also helps quickly build herd immunity to put an end to the pandemic. Herd immunity occurs when a sufficient percentage of a population becomes immune to a disease, making the spread of disease from person to person unlikely. The good news is that SARS-CoV-2 virus has been fairly stable, which increases the viability of a vaccine.
How many types of vaccines are there?
There are broadly four types of vaccine — one, a vaccine based on the whole virus (this could be either inactivated, or an attenuated [weakened] virus vaccine); two, a non-replicating viral vector vaccine that uses a benign virus as vector that carries the antigen of SARS-CoV; three, nucleic-acid vaccines that have genetic material like DNA and RNA of antigens like spike protein given to a person, helping human cells decode genetic material and produce the vaccine; and four, protein subunit vaccine wherein the recombinant proteins of SARS-COV-2 along with an adjuvant (booster) is given as a vaccine.
What does it take to develop a vaccine of this kind?
Vaccine development is a long, complex process. Unlike drugs that are given to people with a diseased, vaccines are given to healthy people and also vulnerable sections such as children, pregnant women and the elderly. So rigorous tests are compulsory. History says that the fastest time it took to develop a vaccine is five years, but it usually takes double or sometimes triple that time.
View more
Show
The platform makes assignments competitive by introducing leaderboards, memes and other such tools. As they complete the assignments, students are graded automatically. Teachers just have to keep track of the weak points of the students that come out through these assignments.
The company said that it gets around 50 million monthly active users globally, with millions of teachers and 1.2 billion questions being solved by students every month.
"We are offering the product in 12 different languages and have also onboarded support staff to help teachers in understanding the product better," Gupta said.
Teachers can sign up, look up their content library for suitable assignments, or customise them according to their requirements. Once an assignment is created, a code needs to be generated and shared with the children. They can click on the link and do the assignments online.
"We are looking for teachers to adopt it. Since it is a free platform, eventually we can reach out to schools for all their assignments as well," Gupta said.
The company is still early on the revenue front but is hoping to make money through paid products and also by introducing corporate-learning programs.
First Published on Jun 11, 2020 12:53 pm