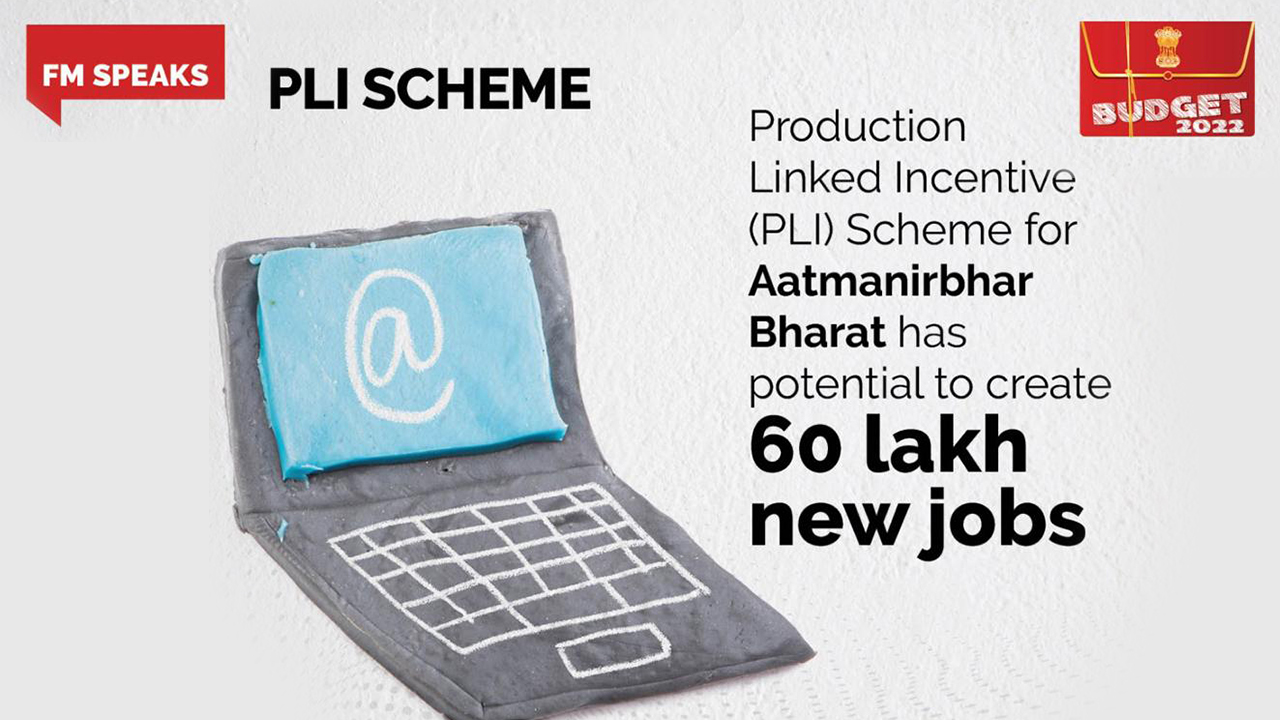 Let's have a look. 

ECLGS: Emergency Credit Line Guarantee Scheme 

The effect of the pandemic is still evident in the MSME sector. Logistics disruptions have taken their toll, cost of inputs have gone up significantly, and freight costs are at record highs. At the same time, the quality of collateral has gone down, just when the sector needs it to leverage credit. The need of the hour is collateral free credit. 

The ECLGS was introduced in May 2020, as a part of the Govt's Covid-19 relief package. Under this scheme, financial institutions provide collateral free emergency loans to stressed MSMEs. The monies can be used for meeting working capital needs and other operating costs. In this budget, the scheme has been extended till March 2023, and the guaranteed cover has been extended by another Rs 50,000 Crores to Rs 5 Lakh Crores. The additional Rs 50,000 Crores have been earmarked for Hospitality and other contact intensive sectors that are still reeling from the impact of the pandemic and lockdowns. 

How does it help you: If your business is stressed as a result of the disruptions caused by the pandemic, and you find yourself unable to raise credit for lack of collateral, this scheme provides 100% guarantee on your behalf to the lender. 

CGTMSE: Credit Guarantee Fund Trust for Micro and Small Enterprises

CGTMSE is a trust which provides financial institutions with a credit guarantee, allowing them to grant loans to SMEs and MSMEs. The basic aim of CGTMSE is to encourage first-time entrepreneurs to establish SMEs and MSMEs, even if they don't have the means to raise capital by themselves. The scheme provides loans to first-generation entrepreneurs so that they can flourish in the competitive environment without the burden of security or third-party guarantees.

In her budget speech, the finance minister announced, "CGTMSE scheme will be revamped with the required infusion of funds. This will facilitate additional credit of Rs 2 lakh crore for micro and small enterprises and expand employment opportunities." The revamp will raise the cover limit of Rs 2 Crore for eligible borrowers on a case by case basis. 

How does it help you: If you're a first time entrepreneur unable to avail loans, the CGTMSE will guarantee repayments on your behalf. 

Interlinking of Udyam, e-Shram, NCS and Aseem Portals 

By interlinking the Udyam, e-Shram, National Career Service (NCS) and Atmanirbhar Skilled Employee-Employer Mapping (ASEEM) portals, the government hopes to reduce paperwork and make it easier to access information. According to the Finance Minister, "They will now perform as portals with live, organic databases, providing G2C, B2C and B2B services. These services will relate to credit facilitation, skilling, and recruitment with an aim to further formalise the economy and enhance entrepreneurial opportunities for all".

While Udyam is the new portal for registration of MSMEs, e-Shram was created to develop a national database of unorganised workers. NCS offers a variety of employment-related services like job search, job matching, career counselling, vocational guidance, information on skill development courses, apprenticeship, internships etc. ASEEM acts as a platform that matches the supply of skilled workers with market demand. 

The Finance Minister expects the sum to be greater than its parts, and to enable MSMEs to focus on the work at hand, instead of navigating disjointed systems. 

How will it help you

: A one stop shop for all your applications (bank loans, MSME incentives and privileges, licences), to find skilled and unskilled workers, as well as opportunities to both train and be trained in key skills. 

ULIP: Unified Logistics Interface Platform 

Imagine sending your goods from your manufacturing unit in the outskirts of Mumbai, to a distributor in Gurgaon and getting all your permissions, and paying all your fees in one place. That is the promise of the Unified Logistics Interface Platform: efficient movement of goods through different modes, reducing logistics cost and time, assisting just-in-time inventory management, and eliminating tedious documentation.

India incurs one of the highest logistics costs as a percentage of GDP in comparison to developed countries like the U.S. and Germany - where it is only 8-9% while it is

14% in India

. Reduction of logistics cost to 9% can save up to 50 billion USD. ULIP is expected to enhance efficiency and reduce the cost of logistics in India by creating a transparent, one window platform that can provide real-time information to all stakeholders.  

How will it help you

: If your business involves sending goods from point A to point B across states, ULIP will mean just one window for all permissions and payments, saving you time and money. More importantly, it will create transparency and clarity - reducing the stress involved in making sure your goods reach their destination on time, without last minute paperwork issues. 

DESH e-Portal: Digital Ecosystem for Skilling and Livelihood

A soon to be launched portal which will empower citizens through skilling, reskilling and upskilling in key sectors. A digital university will be established, offering world class universal education to students across the country, in Indian languages and across ICT formats. It will be built on a hub and spoke model, with the best public universities and institutions in the country collaborating as a network of hubs and spokes. The portal will also provide API based trusted skill credentials, payment and discovery layers to find jobs and entrepreneurial opportunities.

How will it help you

: This will make finding skilled employees easier, wherever your business takes you to, across the nation. In addition, it will also make it far easier to upskill or reskill employees who need a little extra bump, without burning a hole in your pocket. 

RAMP: Raising and Accelerating MSME Performance 

The Rs 6,000- crore Raising and Accelerating MSME Performance (RAMP) programme will be rolled out in the coming five years. According to the Finance Minister, the programme is expected to improve the competitiveness and productivity of MSMEs. According to the World Bank Programme appraisal document for the program, over 40% of MSMEs lack access to formal sources of finance. 

How does it help you

: The govt is yet to release details of the program, but by and large, the project aims to enable MSME growth through easier credit availability. 

Focus on Digital Infrastructure 

While the budget didn't roll out an all encompassing program with a clever name, the Government's focus remains on building strong digital infrastructure to enable India's digital economy. From introducing e-passports and establishing digital universities to using drones for agriculture and rolling out a National Digital Health ecosystem, the government is making it's intentions very clear. 

The Digital India program continues it's focus on its three audacious goals: the development of secure and stable digital infrastructure, delivering government services digitally, and universal digital literacy. The financial support for the digital payment ecosystem announced in the previous Budget continues in 2022-23, and the government has also announced the introduction of the digital rupee using blockchain which would boost the digital economy by easing transactions, lowering costs and enabling efficient regulation. India is, most likely, the first of the large economies to introduce such a measure. 

As a small business owner, it is up to you to

find the opportunities

that will arise from this sea change in India's business landscape. Whether you're a digital business or a physical one, change is coming, and the time to prepare yourself is now. 

Dell Technologies - Your One-stop shop

Make the most of emerging technologies with the right technology partner. You can't keep pace with all the changes in technology and run your day to day business operations, so find a solid tech partner who understands your business and is invested in your growth. At Dell Technologies, we understand what it is like to be a small business - we were one, not so long ago! Which is why we make it easy for small businesses to leverage Dell Technologies to catapult themselves into the big leagues. Check out our

limited time offers

to get the best deals for your business. 

Plan for tomorrow, at today's prices. 

While the headline of the Union Budget 2022 is the unprecedented increase in Capex funding for the Infrastructure sector, there is plenty in the budget's details for the MSME sector to celebrate. From making it easier to access credit, creating access to easier and less expensive logistics, reducing paperwork, making it easier to find skilled employees and less expensive to upskill your own employees, this budget has something that is sure to make your work life just that little bit simpler.