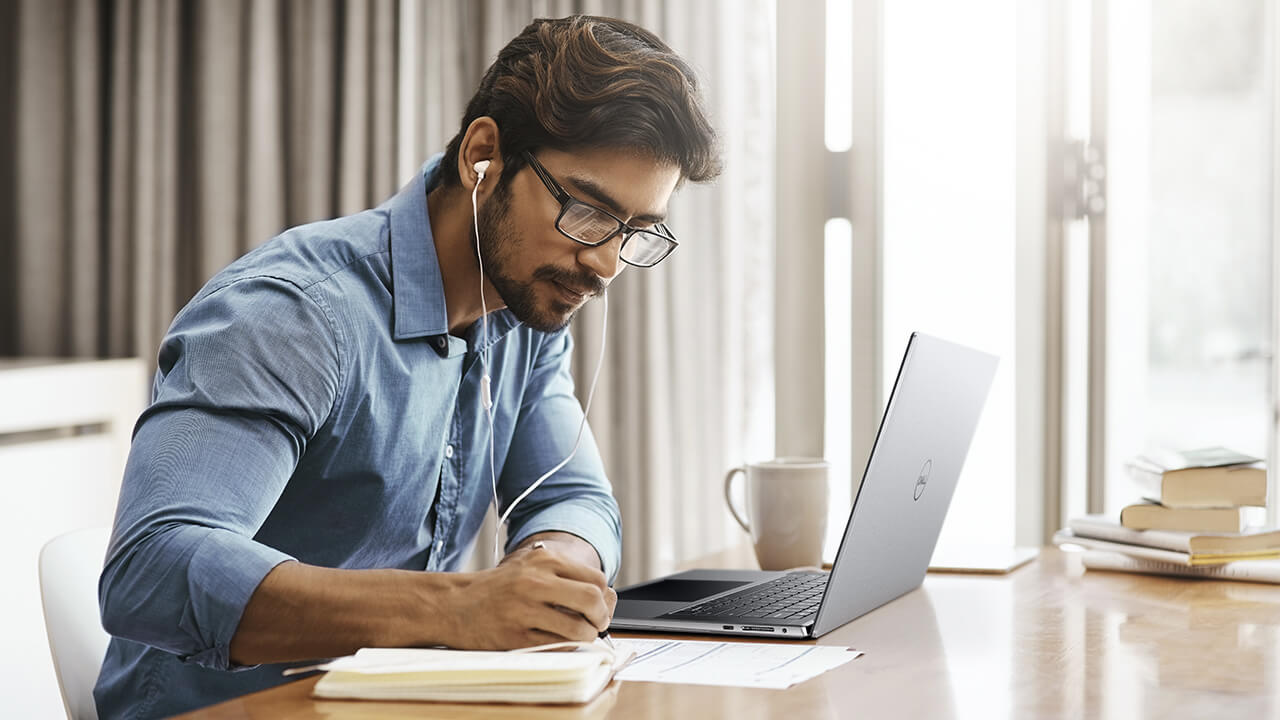 Business Resilience: Definition

Business resilience is how an organisation responds to disruptions that threaten its smooth functioning. It safeguards the people, assets, and brand equity.

With the sudden impact of the national lockdown in India, businesses were faced with either being resilient or closing down. COVID-19 brought some classic examples of business resilience to the fore.

How the Pandemic Ramped Up Digital Transformation

Digital transformation was the key driving force for MSMEs to facilitate business resilience during the pandemic. The following elements enabled them to quickly adapt to a changing macro-economic environment:

1. The Changing Geography of Jobs

A rapid transformation occurred, wherein MSMEs shot into a global presence using available digital resources. In addition, digital platforms like Dell's 

work-from-home setup

 enabled companies to get work done remotely by their employees.

These digital platforms helped the formation of business clusters in the most underdeveloped rural areas.

2. Evolution of Personal Skills

There has been an increasing fear among the workforce of becoming redundant at the hands of robots and artificial intelligence (AI). The pandemic threw employees into areas of expertise beyond their defined scope of work which made them more versatile and indispensable.

3. Dependence on Remote Digital Platforms

The increased use of remote digital platforms and new communication channels has changed employees' mindsets in sharing, assimilating, and storing data. In addition, it resulted in honing their critical thinking and cognitive and socio-behavioural skills. Robots cannot duplicate these abilities.

4. Increased Online Engagement With Customers

With employees working remotely during the pandemic, MSMEs ramped up digital engagement with customers. As a result, customers experienced enhanced service through process automation, supply chain virtualisation, and other aspects of eCommerce where physical contact was not possible.

5. Cost Reduction

There was a significant cost reduction with the onset of digitalisation. Compelling companies to streamline their process also led to cost reduction.

Gearing Up for Business Resilience

MSMEs who had certain measures in place survived. Any company can benefit amid economic adversity as follows:

1. Avoid Redundancy

Elimination of duplication should be an ongoing process. Tasks need to be streamlined so that similar operations that add no value to the process should be scrapped. Using Dell's 

Intelligent Business PCs

 with Dell Optimiser could help set up robust and efficient operations.

2. Promote Diversity

Employees that hail from diverse backgrounds usher in myriad ways of planning and execution. People within the organisation should be encouraged to explore different ways of doing things.

3. Modularity

The organisation should be divided into smaller entities that interact with each other but enjoy a certain degree of autonomy. Then, if one of the entities becomes defunct, the entire structure won't collapse during a crisis.

4. Adaptability

Adaptability alludes to the capacity of a business to adapt to a changing environment through trial and error. But in the event of a crisis, the organisation needs to respond swiftly and efficiently.

5. Prudence

Prudence is nothing but having a contingency plan in place. It is based on the assumption that if anything is likely to go wrong, it will. There always needs to be a Plan-B.

6. Embeddedness

How well a company is embedded in the business ecosystem determines how it can achieve its business objectives in a crisis. A company aligned with societal needs will always get support in achieving its goals even in adverse socio-economic conditions.

Sustained Digital Readiness Through 'The Challengers'

There is a need for enabling MSMEs with the means to be resilient in the face of adversity. In association with Moneycontrol and CNBC TV-18, Dell Technologies launched

The Challengers

 #StopAtNothing campaign, targeting MSMEs to leverage digitisation and enable business resilience to new levels. The annual campaign is called #StopAtNothing because it encourages MSMEs to reimagine how they do business, using digital transformation to accelerate growth. The idea is that with these MSMEs and their business partners, they will "stop at nothing." MSMEs can learn from past experience and, using digital technologies, become more resilient in the face of adverse changes to the macro-economic environment.

Understanding how businesses survived this difficult time shows us how MSMEs can exhibit business resilience in any adversely changing macro-economic environment.