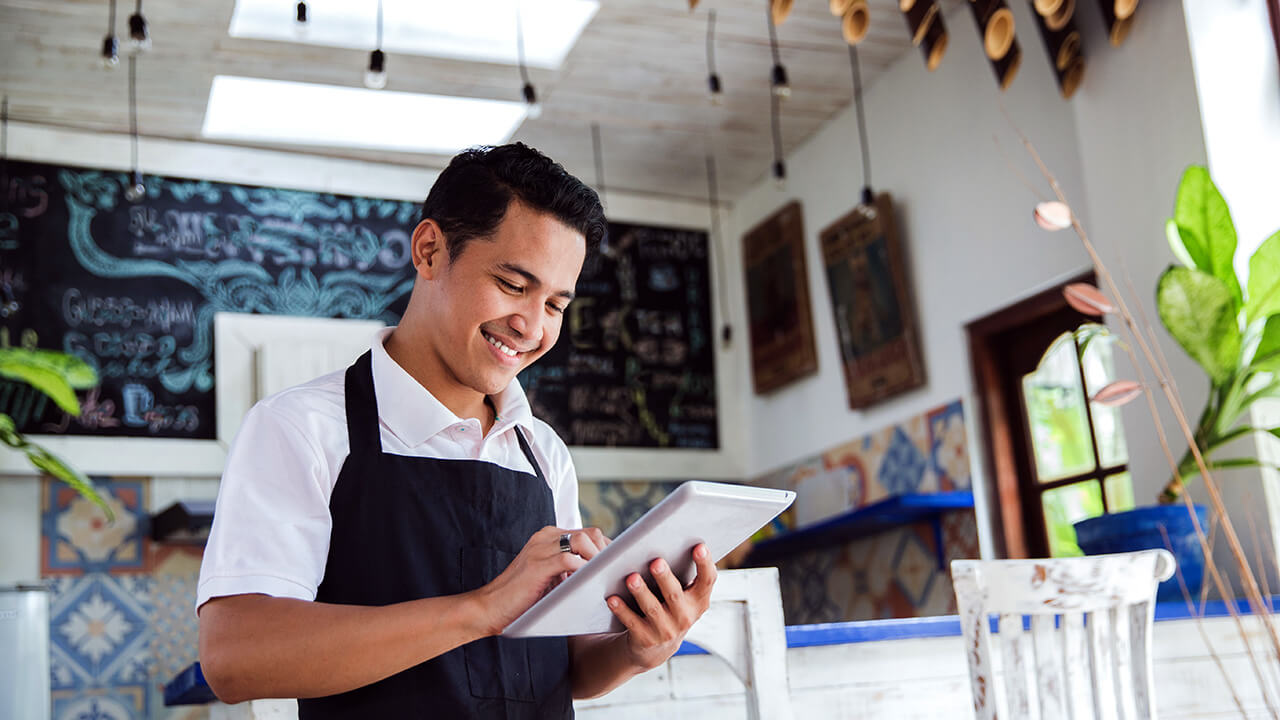 To ease off this pressure, we detail out how MSMEs are embracing digital solutions and facing the ongoing crisis with practical tips on creating a structure to ensure future readiness.

Preparing a Digital Blueprint 

With MSMEs supporting 11 crore jobs in the country, the pressure to pivot from a manual to a virtual landscape requires tremendous planning. So before taking the plunge into the online world, outline the value you intend to reap from this transformation. For example, if you're a fruit retailer looking to maximise reach and sales, map down these goals before you proceed. This clarity will help narrow down the platforms you need to get yourself active on, and what back-end administrative resources to tap into.

For instance, Dell Technologies encourage organisations to design their workforce personas and make suitable investments of digital tools for smoother transformations. Say you're a K-12 education platform. This niche categorises your team under one of Dell's four worker categories that assist in capitalising on modern devices and connections that present a fantastic, buffer-free experience for your business. <

Empower Your Remote Workforce

While the

work-from-home

setup is an ideal model for employee procrastination, turn the tables for your team with Dell's progressive set of solutions. Get

Dell's intelligent and secure devices

that enable smooth work from anywhere, tailor your video conferencing and audio meetings that respond faster to your office environment, and integrate a cloud system that keeps everyone looped in.

Another effective strategy to ensure smooth running is to inculcate Dell's Express features. As the name suggests, it quickly connects the device to the best WiFi network, charges a device to 80% in an hour, and signs in into the system without chipping in the password.

The Non-Negotiable Investments

While operating a virtual workforce has its challenges, it's necessary to build a strong perimeter for securing your work details from phishing attacks and disclosures. Investments in the security and privacy software, such as BIOS indicators of attack, secured managed devices, security chips, and encrypted devices, are non-negotiable to utilise a unified system to its potential. While online threats are inevitable, steps to develop a security cushion are the building blocks for a system that will prove its worth in the long run in the new post-pandemic world.

Emerging MSME Digital Trends

As the goodwill of the internet increasingly bounds people, it's necessary to park an online address for your small business. This trend was observed in the lockdown last year, where approximately 30% of the MSMEs—as per a survey conducted by IT company Endurance International Group (EIG) —invested in a website or an e-commerce setup. In addition, more than 50% of organisations hopped onto video conferencing tools to keep businesses running for both back-end operations and also for customer-support queries (especially the tech unicorns).

Acquiring digital skills and utilising digital tools can not only help MSMEs harness more comprehensive insights into changing customer preferences, but they can also drive employee productivity. This success stems from the intuition to truly understand your business's vision and accordingly ma a strategy that supports your shoulders.

Digital adoption is essential to enable business resilience and a robust infrastructure to become future-ready. But, it's natural to feel overwhelmed with the influx of advanced technology tools and rules overpowering this sector.