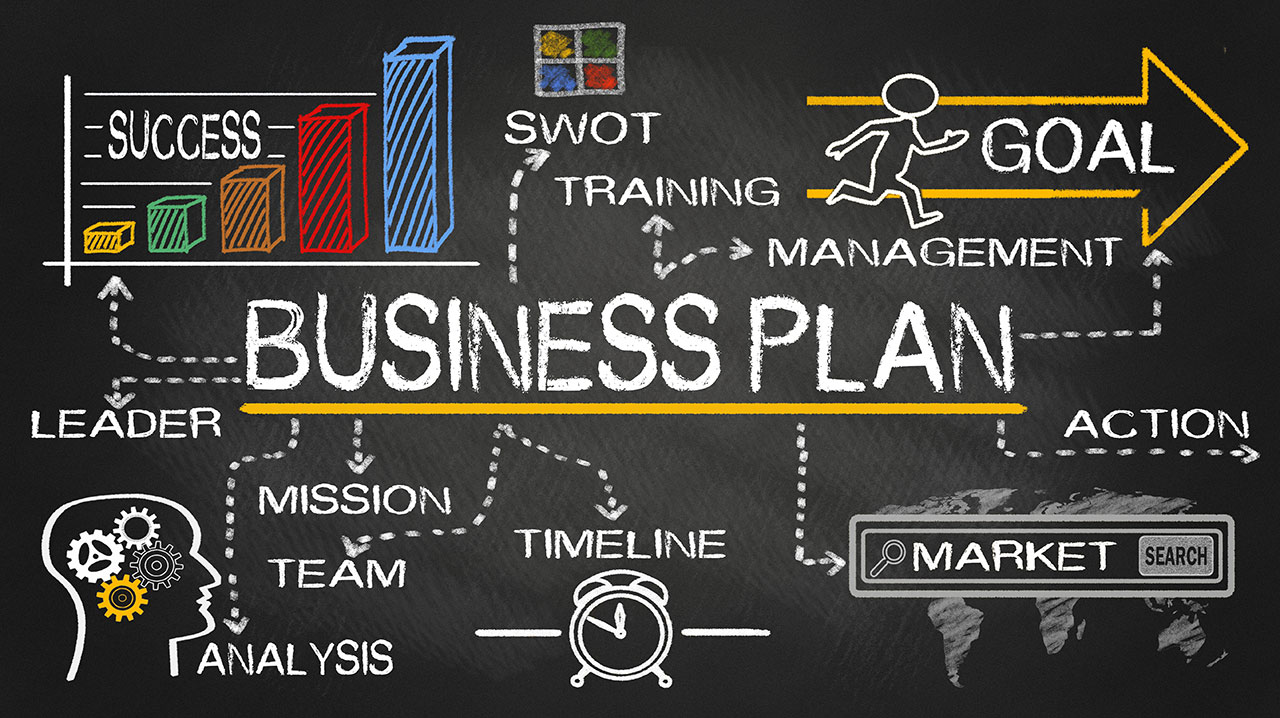 Start With Your Goals
Draw up your goal list for 2021-22, and review it. If you didn't write down these goals last year, think about your unwritten goals, and list those down. Now review. Did you meet these goals? Exceed them? Or not meet them? What kept you from reaching your potential? Where do you think your business really shone?
Next, do a little SWOT (Strengths, Weaknesses, Opportunities and Threats) assessment in light of your 2021-22 goals review. Does this SWOT assessment line up with your mental picture of your business? What surprised you? Use these insights to feed into your plans for the year to come.
This is also a great time to assess whether the goals you set were the right goals for your business, and a great way to do that is to look at your finances.
Deep Dive into Your Finances
Did your goals move your finances in the direction you wanted? Sit with your finance people (your CA!) and get a thorough understanding of three financial statements:
The balance sheet, showing all the assets, liabilities, and equity;

The income statement, showing revenue, expenses, and profit; and

The cash flow statement , showing opening and closing cash within a specific period, with inflow and outflow itemised.
Invest in understanding these documents, even if the math scares you a little. Contrary to how most of us feel about numbers, accounting reports are meant to be easy to understand: they just have a lingo of their own. So, spend time with your CA, and learn how to read (and question!) these reports. It is only when you understand, deep in your bones, how much money you have, how much is coming, and how much you're likely to spend; that you'll feel confident in your investment decisions.
Invest in Your Business
Once you know how much you can invest, critically examine where to invest. Remember, this is when you look at what brings you the biggest bang for the buck.
People:
Unarguably, the most important part of any business. Do you have the right people in the right roles? Is your team staffed adequately? Have you explored contract, freelance, and part time options for non-critical roles?
Training/skill building:
Are your people equipped to deliver what you need them to? What are the areas where your team is struggling? Are there training products/programs that you can deploy? What are the areas where performance improvements will bring the biggest impacts to your bottom line?
Business development/marketing:
Given how cluttered the communication landscape is, the right marketing strategy can mean a steady stream of engaged and loyal customers who recommend you to their friends and family. Ask yourself:
Did your marketing plan for last year work? Where did it underperform?

How has your customer changed this past year? How has the market changed? How has your business changed?

What can you offer today that brings delight to your customer? What will you offer in the coming year?

Do you have your customers' attention? Are they engaged?
Technology:

Are you set up to service more customers, faster, and with better customer experience? Are you ahead of the curve on data security? How do you protect your customer data from security threats? What does your remote working solution look like?

Of all of these, the technology piece is where most businesses struggle. While the data protection, data security and backup storage are basics, also ask yourself if your remote working solution is up to the mark. Review whether your employees are struggling with outdated laptops and peripherals, and check if your maintenance contracts are up to date.

Do you need to be an expert to leverage technology to improve your business? Thankfully, no. Today, you can partner with trusted IT partners who can assess what your business needs now, and in the future, while helping you make choices that work for your budget.

Dell Technologies, for instance, make it very easy for you to choose, buy and own devices, without being an expert.

Dell Smart Selection systems

deliver best value, ready-to-ship systems pre-built based on customer insights. Smart Selection means you get a simplified ordering process and

fast shipping

, and Dell's experts help with software and accessories recommendations so you get everything in one purchase.

What's more, you can also add on custom-selected support services that can help your business focus on keeping your customers happy, while Dell takes care of all the IT stuff.

Dell Technologies - Your One-stop shop

Dell understands what it's like to be a startup, having been one! Which is why Dell Technologies is hosting an exclusive

End of Financial Year

Sale to help equip small businesses with the solutions they need, through offers that focus on them.

So, set yourself up to succeed. Look at all the ways that you can empower your business to be its best self. Look at the long term horizon, and dream big. It's a new year after all.

The year-end and, end of the financial year, these two do not have the same connotation in India as it is overseas. After all, for most of us, taxation is a year-round thing! However, the year ending is a great opportunity to look inward, and to assess your business' performance, to take stock and to make/adjust your plans for the year to come. These activities: taking stock, preparation, and planning can feel overwhelming at times, but are key to running a successful business. After all, what we measure, we improve upon.