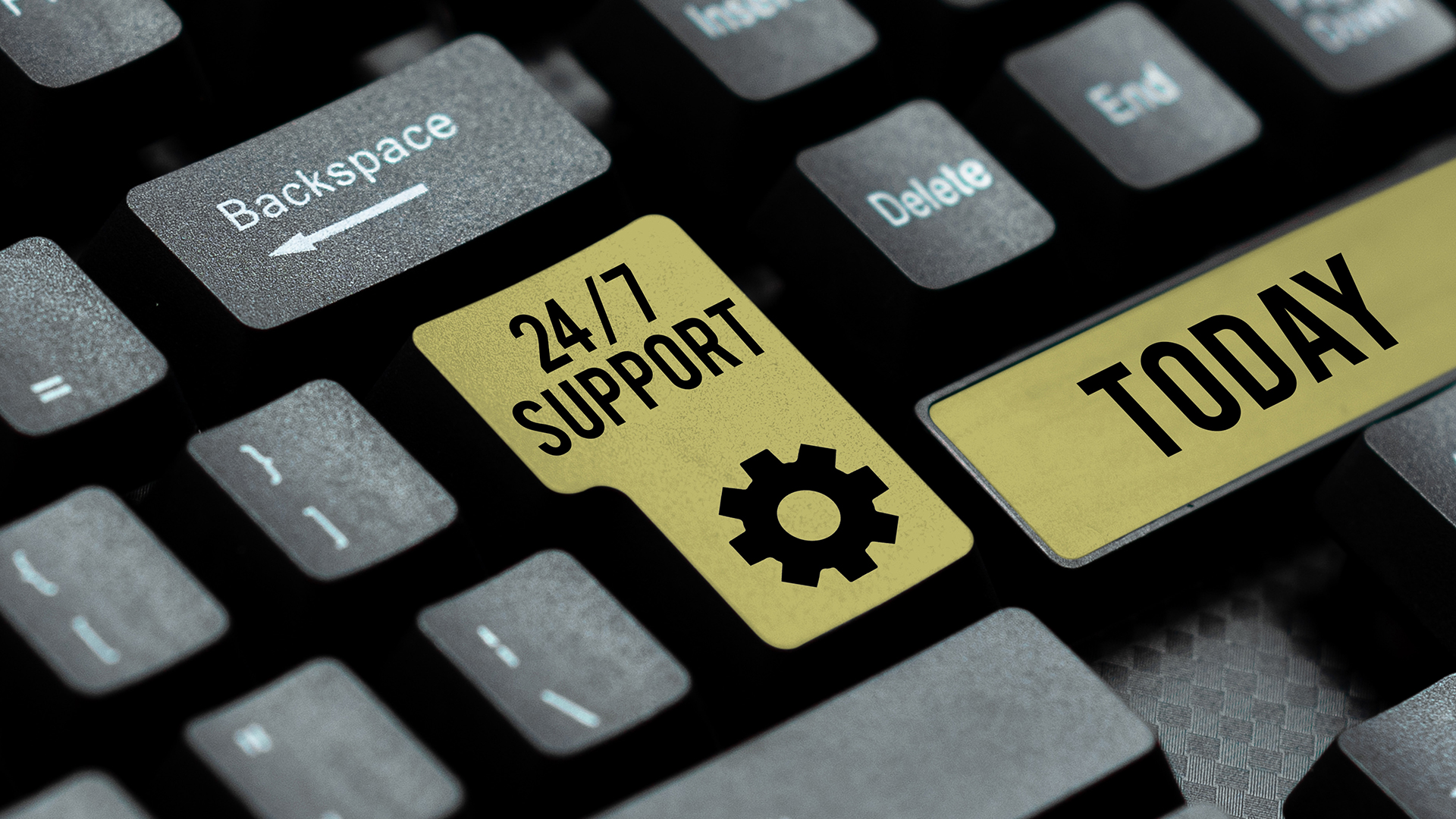 Small companies have adapted, but now more than ever, tech failures have the power to seriously impact your business. You can't keep waiting. You need things to happen quickly, you need alternatives. It takes years to develop a strong customer relationship. And one failed deliverable to mar it.

Business Continuity Planning is critical because it doesn't take much for customers to switch loyalties these days - they're spoiled for choices. But then, so are you. There are plenty of IT providers in the market - what differentiates between a good product and an even better one is the level of support. When choosing your partner in IT, bear in mind your ease first.

Endpoint Device Support

Let's start from the basics. Broadly speaking, an endpoint device can refer to any network connected device: desktop computers, laptops, smartphones, tablets, printers, or other specialised hardware like POS terminals or retail kiosks. Anything that acts as a user endpoint in a distributed network. For MSMEs, it is imperative that your tech partner offer support, warranty and maintenance, not just the device itself.

Before finalising any equipment check if your warranty covers accidental damage. Does your warranty support spills, drops, falls and surges - that too without any hidden fees? Let's face it, sometimes the basic warranty just won't cut it. You also need 24x7 support to keep your team up and running any time of day or night. Imagine how simple life would be if your tech partner runs diagnostics remotely and alerts you of issues in advance. This is called predictive technology, and is offered by most top tier players today.

Dell's ProSupport Plus

offers best-in-class services, with response times that are up to

11 times faster than their

competitors. 

Hassle-free single-point proactive help from friendly professionals can go a long way in ensuring your business runs smoothly.

Infrastructure Support

Your business requires an IT infrastructure that suits its own unique needs. This involves an understanding of server architecture, networking and solution design, something you aren't likely to find in-house in small enterprises and startups. According to a study done by Forrester Consulting,

71%

of IT decision makers agree they cannot meet their organisation's demand for IT expertise with internal resources only. And these weren't small businesses.

The fact is that if you find a trusted partner, you don't need to be (or have) an IT expert. Your tech partner should be able to create custom solutions that are just right for you today, and offer support that helps keep pace with your growing business tomorrow. They should be able to reduce downtime and disruption, ensure smooth data migration, and install mission-critical software. Additionally, look for a partner that covers peripherals, too, so that any and all IT issues belong to just the one service provider, which can diagnose problems across devices, networks, software and hardware.

Dell's ProSupport Plus

, for instance, takes care of it all: including installing third-party mission-critical software.

Data Security Support

Did you know that every

11 seconds

, there is a successful cyberattack or ransomware attack. With the way the world is going, data security cannot be taken lightly.

84%

of IT leaders report data loss prevention is more challenging with a remote workforce. Your tech partner must be able to protect your data and isolate critical data from ransomware and other sophisticated threats. The best service providers not only prevent data breaches but also continuously monitor threats. Once detected, responding to cyberattacks and recovering critical data requires accuracy, simplicity and speed.

Dell's Power Protect Cyber Recovery

does this admirably. Using machine learning and analytics to identify suspicious activity, it recovers data efficiently so you resume business operations quickly.

Having a robust security system in place is like having a good health insurance policy. You hope you won't need it, but when you do - it should be able to provide good coverage.

Dell Technologies - Your One-Stop Shop

No matter what the size of your business, having a solid tech partner makes life simpler and gives you more flexibility to scale up. MSMEs can leverage Dell's

limited time offers

to get the best price on products and allied services.

Plan for the long term, find the right fit and choose well.

Almost two years ago, COVID forced many companies to send employees home—often with a laptop and a prayer. Businesses rallied and found new ways to work. It completely changed the game in terms of reliability of the machines we work on. The shift towards digital channels was evident: for communication, marketing, team collaboration, payments, hiring, procurement of goods and services and storage, registration of new business verticals, and much more.