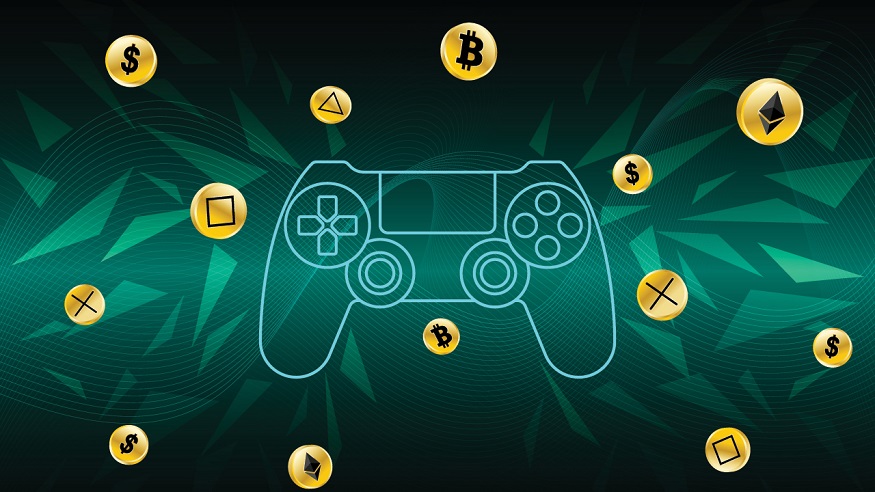 NFT games are a new and exciting way to play and invest in games. Unlike most other games, in which you purchase a license to play a game, here you own a piece of the game itself.
This piece can be anything from a virtual item in a virtual world to a share in a crypto startup. As NFT games advance, we're going to see an explosion in the variety of games you can invest in.
NFT or Non-Fungible Tokens are digital tokens that can be used in games to represent unique items, assets, and other in-game properties. The first game to use Non-Fungible Tokens was CryptoKitties, a game that helped to popularize the concept. Today there are hundreds of different games that use NFTs, and the concept is still growing rapidly. Most games that use NFTs have a gameplay component where players collect, battle, and trade different virtual cats.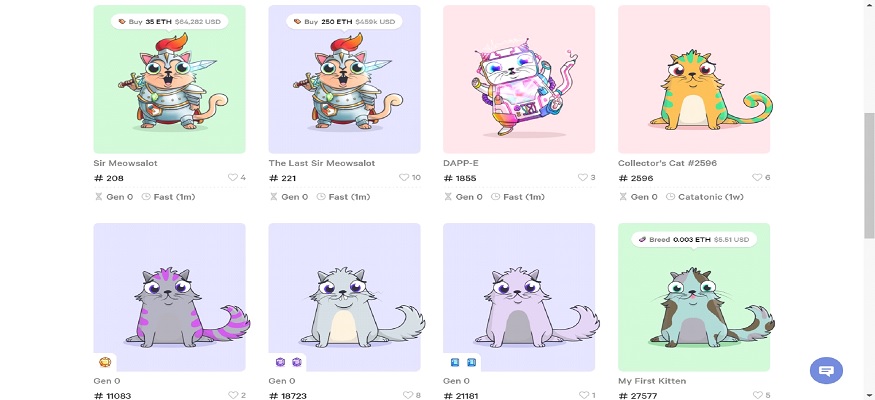 CryptoKitties released a hundred different types of cats onto the Ethereum blockchain and in just a few months, the game had become the most valuable blockchain on the market, with an unheard-of high of $150,000 for a single kitty NFT. Today, the game is still the most popular way for new players to get into the crypto universe, but it has been overtaken by many other games with a similar mission.

Here we will explore some of the upcoming and popular games for the year 2022:
Polygonum

Polygonum is an online multiplayer survival simulation game where players can purchase and trade in-game items, stake areas, form factions, mine materials, earn coins, and more. The game is set in an open world, with three primary zones for different playstyles: PvP for player vs player combat, PvE for hunting and exploring, and FARM for farming resources.

The open world is immersive, with story missions, side activities like fishing, hunting, and mining available to each player. Players can compete with each other in the PvP zones by taking over territories and fighting for them, stealing others' loot, and building defenses for protection. The world was divided into three sections by the team to avoid potential conflicts of interest and disordered gameplay.

The game is based on Binance Smart Chain, and its native cryptocurrency, $POG can be used to purchase in-game items in the form of NFTs.


Rainmaker

Rainmaker is a high-skilled cryptocurrency and stock fantasy NFT game that aims to educate beginners and veterans alike about the stock/equity/crypto market by participating in the Rainmaker ecosystem and competing in trading based blockchain games. Also, by playing an online fantasy trading game, you can refine investing methods and improve money management processes, learning how to make money in the stock and crypto markets without serious losses.

The Rainmaker game uses real-time stock market data and cryptocurrency price trends, as well as real-time exchange data. This usage of real world data improves the realism of the simulator, and helps you make better decisions when investing in the actual stock market or cryptocurrency.

Even though it has excellent functionality, the team behind Rainmaker is committed to adding more features and international stock markets to the game.


The Sandbox

Originally a purely mobile game, The Sandbox has been re-released by Animoca Brands as their next play-to-earn game title. After the metaverse started trending following Meta's name change announcement, The Sandbox skyrocketed in popularity amongst both old and new players alike.

Players can create on LAND, digital plots on which the game is primarily based. LAND can either be monetized or sold to other players in exchange for the SAND token, Sandbox's native token. Since this is a voxel based game, players can build any kind of content- including other games on the plots of digital LAND.

The Sandbox's public alpha launched in November 2021 and continued until December 2021. 2022 will see further testing, The Sandbox's DAO, and a mobile app for the game; all by the end of this year.

The SAND token can be traded on WazirX in both INR and USDT markets.


Illuvium

Illuvium is an open world RPG auto battler slated to release in 2022. It is one of the first games to get rid of NFT gas fees by partnering with Immutable X, ETH's first L2.

The first open beta for Illuvium was originally planned for December 2021, with the final release following in the fourth quarter of 2021. However, the debut date was pushed again in favor of a polished release, with an open beta set to begin in Q1 2022. According to the most recent developer blog article, there is quite a way to go before the game is truly ready for gaming.

There are over 100 Illuvials in this open-world auto battler. Players can earn money by taking part in PvP Arena combat or completing PvE quests.

Illuvium uses its native $ILV token when purchasing in-game items based on the Ethereum blockchain network. According to the game's roadmap, the mobile version of Illuvium will be released in 2022, followed by a complete sequel in 2023.


Conclusion

In the above article, we've talked about some of the most popular, as well as some hotly anticipated NFT games on everyone's radar. Follow the links to learn more about each of the games: Polygonum, Rainmaker , The Sandbox , Illuvium.

This article is authored by Pratik Ahuja, Senior Manager, Marketing at WazirX

Disclaimer: Cryptos are unregulated virtual assets, not a legal tender and subject to market risks. The views and opinions expressed in the article are those of the author(s) and don't represent any investment advice or WazirX's official position.


Advertisement