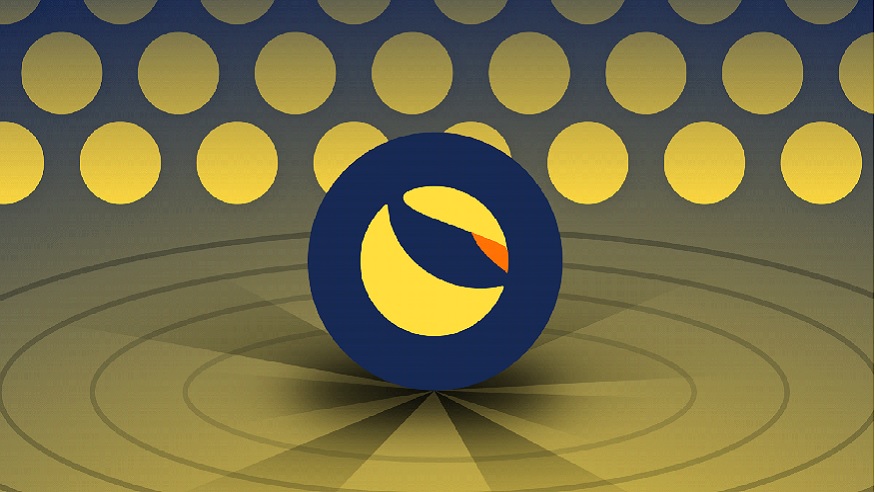 As demand for scalability and eco-friendly practices increases, coins like LUNA become sought after; read on to find out where to buy LUNA.
What is Terra Platform?

Terra is a blockchain platform built using the Cosmos framework. Its primary function is to power global payment systems via fiat-pegged stablecoins. Terra combines crypto's decentralized nature and fiat currency's price stability with Bitcoin's censorship-resistant nature to facilitate faster and more affordable financial transactions.

Its native token, the LUNA cryptocurrency, is a fast, secure, and environmentally-friendly crypto that is one of the most efficient mediums for online transactions, best suited for small businesses and traders. Thanks to its Proof of Stake model, energy consumption is a fraction of the requirements of other coins, such as Ethereum, without compromising on speed. It was officially launched in 2019 by Daniel Shin and Do Kwon.

Terra started offering fiat-pegged stablecoins in September 2021. Terra's stablecoins are pegged to the value of the U.S. dollar, the South Korean won, the Mongolian tugrik, and the International Monetary Fund's Special Drawing Rights basket of currencies. Its stablecoin TerraUSD is pegged to the US Dollar on a one-to-one peg based on an algorithm that automatically adjusts the supply of the stablecoins to match its demand. More such stablecoins are in the pipeline.

Its smart contracts also allow Terra to support blockchain applications such as dApps (decentralized apps), Play to Earn NFT games, etc. Terra also has bridges to other blockchains such as Ethereum, Binance Smart Chain, Harmony, and Osmosis, creating a multi-chain system that is both fast and efficient.

The Terra ecosystem is not just a platform for e-commerce merchants or NFT artists. Regular cryptocurrency traders can use this platform to trade and manage their digital assets, such as crypto tokens and NFTs, all with minimal gas fees. It has successful projects such as Andromeda, HERO, Loop, and others hosted over its network.

Let's learn more about Terra's native token and learn where we can buy LUNA cryptocurrency.


Why Buy LUNA?

Terra's native token, LUNA, is used as a reserve for the stablecoins built on the Terra platform. LUNA stabilizes the value of these stablecoins. UST, or TerraUSD, is a stablecoin mutually dependent on LUNA. As demand for UST rises, LUNA tokens are burnt to accommodate the demand. This regular burning of LUNA coins has benefitted LUNA, turning it into a deflationary token whose value will rise as time passes.

As of 26 April 2022, the LUNA crypto price was $96.55, most of which has been realized over one month from February 2022 to March 2022. LUNA has jumped twofold in value , making it the seventh-largest token. Its market cap has increased to $33.5 billion, indicating that many people want to buy LUNA coin.

The LUNA coin has a circulating supply of 347,274,324.49 LUNA with a total supply of 730,494,856 LUNA. Looking at current market trends, the LUNA crypto price is expected to increase even more steadily. The token has seen a huge increase in its value and market cap since Terra's mainnet was launched in April 2019, thanks to the large number of people looking to buy the LUNA token.

All these utilities and a growing token value have many people interested in the coin and are looking to buy the LUNA crypto, so let us now look at how to buy the LUNA token and where to buy LUNA.


Where to Buy the LUNA Coin?

LUNA is a top ten cryptocurrency by market cap. LUNA is listed on all major crypto exchanges across the globe and in India - whether it is centralized or decentralized (PancakeSwap, Binance, etc.). The only concern when buying a token like LUNA is the trustworthiness of the crypto exchange and the transaction fees imposed.

WazirX is one of the premier exchanges currently operating in India and has years of experience behind its belt, providing users with a seamless and secure trading experience for buying or selling cryptocurrencies. Let's look into how you can buy the LUNA token on the WazirX exchange.

1. When you first go to WazirX, you will be greeted with the home screen, asking you to either sign up or log in. if you're a new user, click the signup button. A welcome prompt will ask you to fill in your registration details to become a verified trader on the WazirX platform. After filling in the registration details, you'll be directed to verify your email address.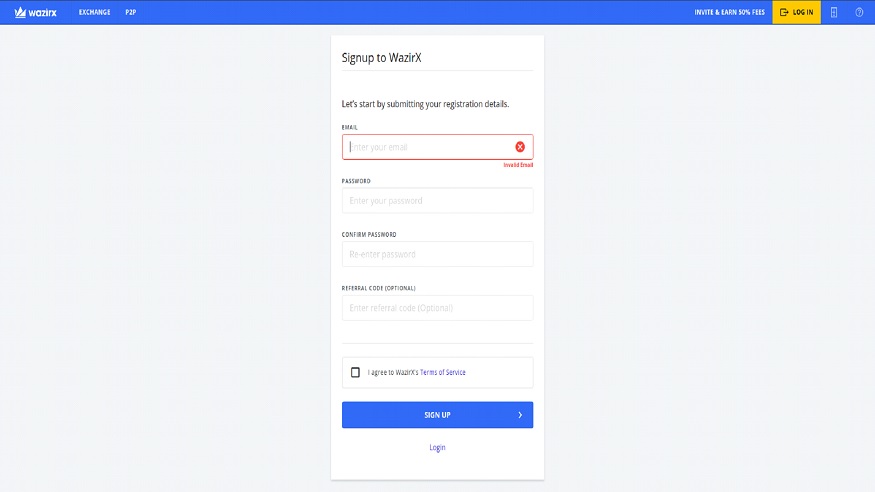 2. After you receive the verification email in your inbox, click on the link, and you'll be redirected to the WazirX site, where you will be greeted with the below prompt. Choose your preferred level of security and proceed.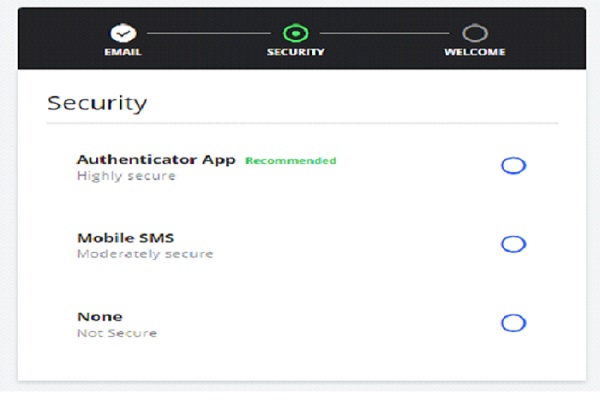 3. Fill in the remaining details to complete your registration - country of residence and KYC details. Enter your full name, date of birth, and address to complete your KYC details. A copy of your Aadhar card is required to corroborate your identity. After submitting your selfie, your account will be reviewed by WazirX, and if you meet all criteria, WazirX will validate your account within 24 hours, and you can buy LUNA coin.

4. Now you can log in, and you'll be greeted with this window, showing you a list of available tokens that you can buy. Before you place an order, you need to first transfer funds to your WazirX account, which can be done by clicking on the Funds menu in the top left corner. Select the INR option and click on Deposit.



5. After depositing funds, view the chart for the LUNA token through the search bar in the top left, and when you select it, you can place a buy order using the lower right menu and will be taken to the payments page, where you can buy LUNA crypto after paying for it.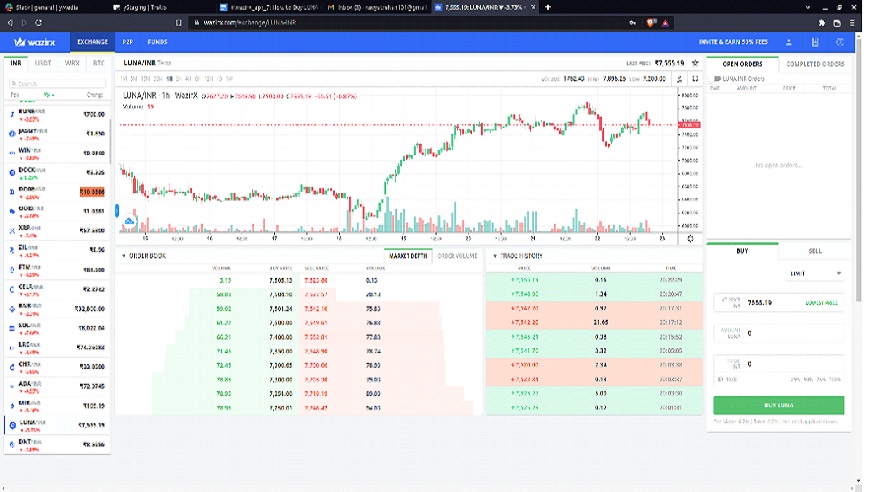 We have now learned how to buy the LUNA token in the easiest possible way, using the WazirX exchange.
What is the future of LUNA Coin?

The LUNA token is a promising coin, as seen by many great projects being built within the Terra ecosystem, along with its robust payment network and stablecoins. Do Kwon, the founder of Terra, recently purchased $1.6 billion in BTC so far. Kwon added $200 million worth of AVAX tokens to TerraUSD reserves along with the BTC purchases.

As recently as 26 April 2022, the LUNA token grew in value by more than 25% for 33 hours, an impressive feat considering the current bear climate in the crypto world. Investment firms have recognized this value; renowned backers such as Pantera Capital and Arrington XRP have invested more than $150 million in various Terra-based projects, including e-commerce systems deployed in large swathes of South Asia especially South Korea.

Terra's stability, energy efficiency, and widespread adoption as a transaction handling platform have given it the strong backing it needs to get to the same market cap and versatility as its competitor Ethereum in the future.
Advertisement