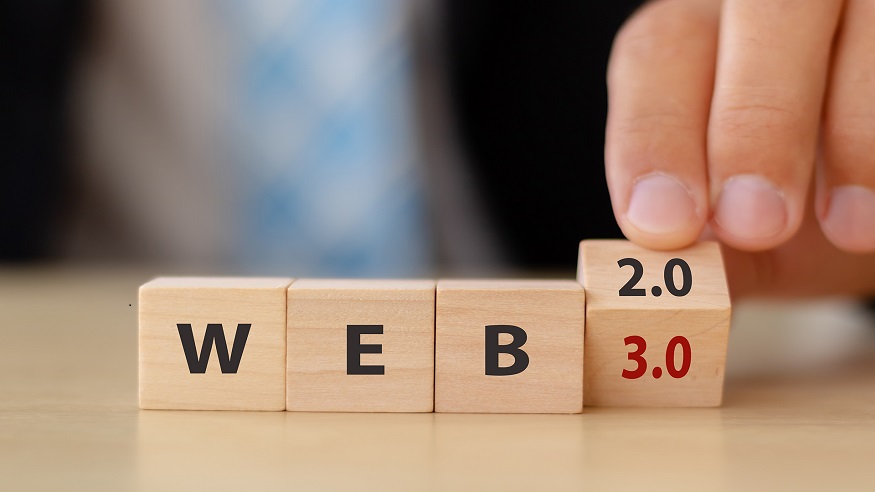 The internet is perhaps the most important technological revolution in the history of humanity, and even though the industry has evolved quite a lot since its inception, it's still relatively new and in need of constant, significant improvements.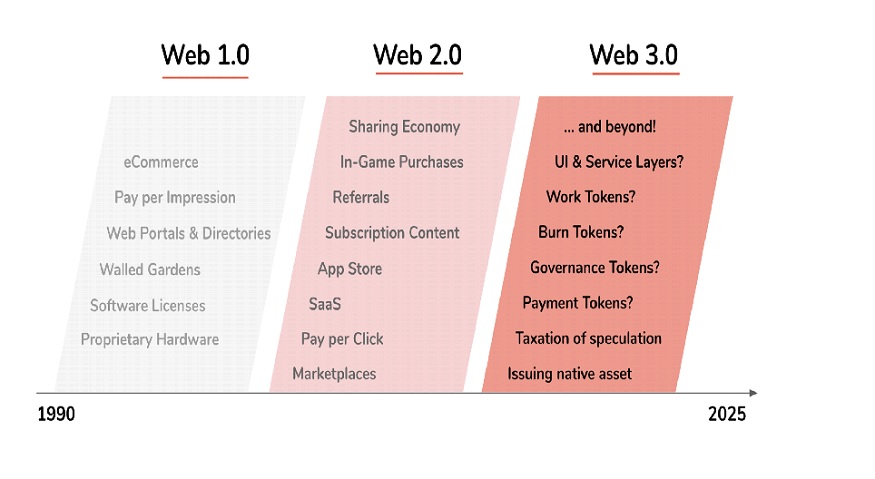 Now imagine a new kind of Internet that not only perfectly interprets what you put as input but also understands everything you convey - via text, voice, or any other media form. One where all the content you consume is significantly more tailored to you than ever before.

We are on the verge of a new web revolution phase which some early pioneers and enthusiasts call Web 3.0, the next generation of the web after the first and the current one.
New Era of the Internet: Web 3.0
On the web 3.0, data will be interconnected in a decentralized manner, enabling a massive leap to the future where we don't rely on centralized repositories for data storage. Moreover, machines and users will be able to communicate and interact with data in a more specialized and holistic way.

For this to happen, programs need to understand data and information both contextually and conceptually. Since the networks of Web 3.0 will operate via decentralized protocols - the fundamental blocks of cryptocurrency and blockchain technology - we can expect strong overlapping between the three technologies and other fields.

They will essentially be interoperable, fully integrated, automated via smart contracts, and used to enable anything from microtransactions in areas that are accessible and remote. Solutions such as security tokens are based on the fundamental concept of transparency as they are recorded on blockchains, and all the transactions relating to the underlying asset they represent are 100% transparent for anyone to view.

In a world powered by blockchains, companies would compete to be more transparent than others as more transparency brings in more investors, and other participants will start to put more trust and faith in the security provided by crypto.
Commitment to Transparency and Web 3.0
Imagine a world where content creators earn directly from their audience, ad companies directly pay publishers for advertisements, or cab drivers earn directly from their riders! That is precisely the promise of a new world that web 3.0 brings!

But perhaps the biggest USP here will be transparency. Since distributed ledgers allow for shared access to everyone in the network, transparency is often simply 'built in' to these models. All stakeholders are constantly aware of the value and commerce they are engaging in and aren't relying on a middleman or aggregator to provide access to this data.

Impact of Transparency
A blockchain, by definition, is an immutable distributed ledger that allows everyone to view every single transaction. This technology can usher in a new age of financial transparency and benefit the best behavior.

Transparency is by far the best regulatory agent since it optimizes asset prices and exposes the quality of goods and services (and a service's management) to the public. For example, governance tokens - crypto assets that give us the right to vote on a project's policies and decisions - could give voice to communities. Imagine a YouTube where decisions on content policies, revenue sharing with creators, etc. is determined by every creator voting on any such changes on a blockchain network. The network would enable everyone to see how the votes came in and remove any opaqueness that may cause distrust.
3.0
Web 3.0 is being constructed using the blockchain as its building block and is about to usher in a new era of decentralization and transparency. The blockchain is a revolutionary technology that drives innovation across various industries such as payment processing, property and land titles, intellectual property ownership and protection, digital IDs, and of course, cryptocurrencies.

But cryptocurrencies are not competing to replace traditional fiat currencies. Instead, they're supposed to be an asset class and a utility on decentralized blockchain networks that may be purchased using fiat currencies.

The launch of the first crypto transparency report in the country has brought in more clarity and transparency, dispelling the myths that scare policymakers, investors, and institutional partners from engaging with crypto.

This is not only setting the bar high for the entire sector but is also fostering innovation in the country by supporting the regulators to build policy strategies through our reports. Further, these initiatives also motivate the entire crypto industry to be transparent within such cases.

The industry's commitment to the safety and security of investors and stakeholders is likely to be reciprocated by other stakeholders. Broadly speaking, policies from crypto businesses have been carefully crafted to safeguard users' data and financial information.

The transparency report arrays the requests received from the law enforcement agencies, user verification processes, the nature of information requests, and the provisions for customer support.

According to the report, while coordinating and complying with law enforcement agencies for the information requests, each request has been validated to ensure that the concerned agency is verifiably entitled to the data they are requesting.

The key highlight from India's first Crypto Transparency report include:
1.During the time period of April to September 2021, a total amount of 377 requests from several law enforcement agencies has been received, out of which 38 were from foreign law enforcement agencies.

2.Each and every one of the legal information requests were of criminal nature, and the compliance rate has been 100% for all of those requests.

3.From April to September 2021, 14469 accounts have been locked, where 90% of the activities were user-driven, and the legal team initiated 10% to close the concerned accounts due to ongoing investigation for law enforcement agencies or payment disputes.

4.Milestones like the first transparency report for crypto in India will revolutionize the regulations and perceptions towards crypto in India.

5.The blockchain is clearly one of the most important game-changing technologies driving the economy and bringing new levels of innovation across several industries. 'Blockchain Papers' and transparency reports will help create a safe and innovative future for the web 3.0. To learn more, read the full Transparency report here.
By - Medha B Dey Roy. PR and Policy Comms Manager, WazirX
Advertisement