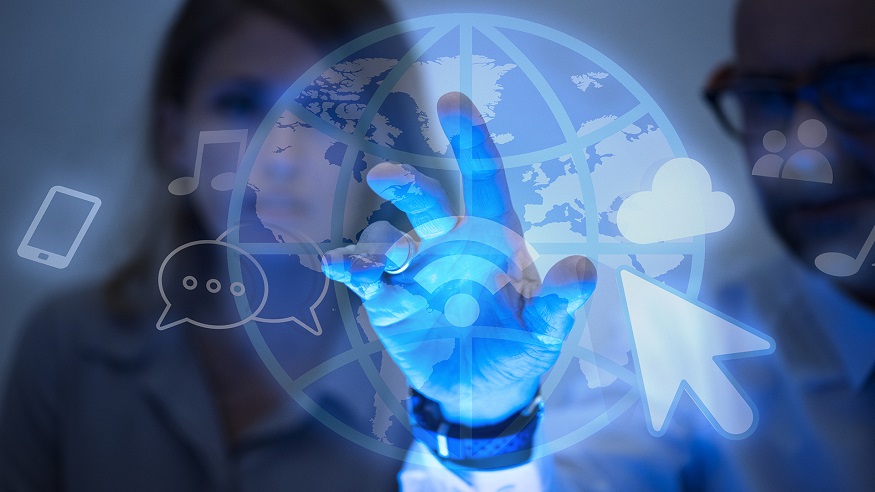 DApps are fun but complicated – it can be a nightmare handling blockchain transactions. Users often end up paying gas at every step of the transaction and take a lot of time to move their precious funds to multiple chains.
On top of that is the still-naïve large customer base of the crypto world – it is easy to get intimidated by blockchain complexities. Web3 requires Web2's intuitive, easy-to-use framework to give the necessary cushion to users and facilitate mass adoption.
Biconomy comes to the rescue to handle all the above challenges, acting as the user's Web3 genie. The protocol handles gas, manages transactions on behalf of users, and allows them to access funds at any chain instantly - all without any gas! Gasless allow dApps to pay gas fees on users' behalf, thereby incentivising platform usage. What's more, smooth onboarding is at the crux of the whole experience, especially for the non-crypto user group.


Simplifying interactions with dApps – how does it work?

Biconomy is a multi-chain scalable relayer infrastructure powered by BICO coin, Biconomy's native token. BICO enables end-to-end system governance, brings security to the network and has a rewarding mechanism at its core through sponsorship of user activity.

The plug-and-play SDK/API for dApps allows easy integration for any specific use-case, powered by an efficient transaction network. When an end-user sends a transaction request, Biconomy's decentralised network relayer manages the request on the user's behalf. Bico gets into action by securely delivering the details to the liquidity providers.

Bico is the missing piece to mainstream crypto adoption by enhancing usability and interoperability. Usually, in blockchain, the user is constrained to transact using the network's currency only. Biconomy aims to do away with this restriction by allowing multi-currency payments in the form of ERC-20 tokens. This feature reduces drop-off rates, propels high conversion and provides a top-notch user experience for the end-users, building user loyalty in the process.


The team behind Biconomy

Biconomy is the brainchild of 3 crypto-enthusiasts – Aniket Jindal, Ahmed Al-Balaghi and Sachin Tomar. They brought together loads of hands-on experience on various blockchain platforms with a mission to simplify the future of transactions and make decentralisation accessible to all with high levels of integrity. Keeping this vision in mind, they made all Biconomy components interoperable, composable and usable with a frictionless transaction protocol in place.

Backed by the likes of Binance, Coinbase Ventures, LedgerPrime, Mechanism Capital and many more, Biconomy's present and future is understandably exciting. With 50k+ daily average transactions and 15 million+ transactions in total, Biconomy seeks to utilise the power of Web3 to simplify and revolutionise 100+ dApp experiences for the end-users.


How does Biconomy stand out?

Biconomy is built for developers, with user-centricity in mind. The protocol operates in a trust-based secure framework, where users' private keys are neither saved nor managed. Biconomy also ensures an appropriate gas price without overspending, and provides the flexibility to pay in the ERC20 token or dApp token.

Biconomy helps users with quick onboarding to Layer 2 (L2) as it does not assume any proficiency on blockchain-specific topics like MetaMask, transactions, gas price understanding etc. Though built for Ethereum, users also enjoy instant cross-chain transactions between chains.

Users often experience a long waiting period before they can interact with dApps. Bico ensures that transactions do not get stuck and are confirmed instantly. Biconomy also does away with the requirement of manually changing networks to connect/switch to L2 and simplifies cross-chain transactions.

Biconomy embraces meta transactions, where users can transact with a zero balance account with a third-party app paying the transaction costs on the user's behalf. The non-custodial and gas-efficient relayer infrastructure through Mexa SDK is at the heart of BICO implementation.


Trade Biconomy on WazirX

WazirX lists Biconomy (BICO), where the end-user can buy, sell and trade in INR and USDT market. The trading price is $1.90 (past 24 hours) with a total supply of 1,000,000,000 BICO. WazirX allows the end-user to deposit BICO from another wallet to WazirX, and withdraw BICO from WazirX wallet too. There is a grand BICO giveaway, with Biconomy partnering with WazirX for a host of exciting activities. Check out further details here.

Choosing Biconomy is a natural choice to adopt a seamless, multi-chain future of the Web3 internet, especially for noobs uncomfortable with a steep learning curve. With Metaverse token taking the market by storm, BICO features among cryptos set to lead the Web3 revolution. WazirX recognizes this and provides the end-users with a holistic environment to trade in BICO!
Advertisement