Do you want to create wealth that will stay with you for your lifetime and even have enough to leave for your loved ones when you pass on? Most of us have this dream but seldom realise it, and we regret our missed chances when we are old.
Tips for Creating Wealth That Lasts a Lifetime
For a more secure future, you could consider trying out these 7 tips to move towards life-long financial independence:
1. Streamline Your Cash Flow
Sure, money is coming in, but it's going out as well. Monitoring your cash flow, and controlling your spending can work wonders with what your money can do for you. Maintain a family budget and review it every month, and create a net-worth statement.
2. Safeguard Your Greatest Asset – You
Your greatest asset is your potential to earn. You need that to continue at any cost. Have life insurance in case of your untimely demise. But that is not enough. You need to have critical illness coverage as well for an income if you cannot work.
Create a properly diversified portfolio of various asset classes that preferably includes passive income generation.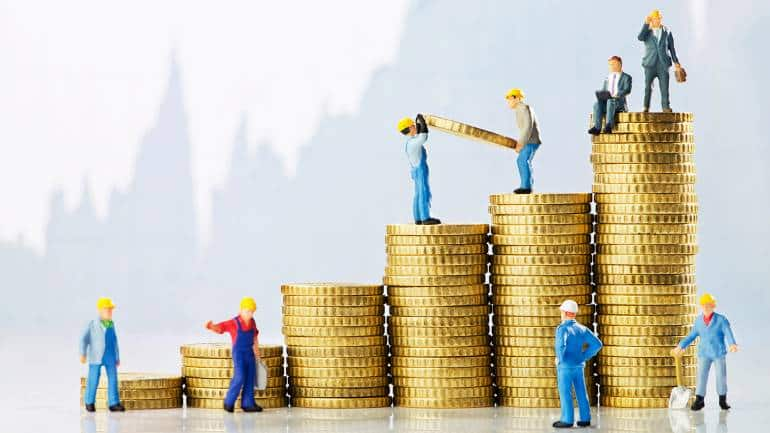 3. Create a Financial Safety Net
Planning for expected expenses, like a child's education or retirement, is not enough. You need to also plan for unexpected expenses like a car breakdown, and house repairs. Build up an emergency fund to the value of three months' income.
4. Invest at Least 10% of Your Monthly Income
According to a recent article on World Savings Day, a majority of Indians have insufficient or nil savings. Put aside at least 10% of your monthly income in long-term investments, and adjust your lifestyle to the remaining 90% that is left.
Create a properly diversified portfolio of various asset classes that preferably includes passive income generation. Dividend-yielding stocks, income from rent, and bonds are good investment vehicles. Place significant investments in annuities as well.
5. Settle Your Inefficient Debts
Deal head-on with inefficient debts like credit card dues. Relying heavily on credit cards for making purchases results in having to fork out huge amounts in monthly interest. You could put that money into long-term investments instead of lining the pockets of credit card companies.
6. Frugality is the Key
Living below your means is not something to be ashamed of. Many millionaires do it. If you want something, you have to give something. Cut down on eating out, online shopping or go on a vacation every two years instead of every year. You won't believe how much spare money you will be left with that you can save.
7. Plan Your Legacy
Creating wealth that lasts even after you have passed on would add a final touch. With the help of your net-worth statement, you can create a will so that the wealth you have accumulated during your lifetime will go to the persons of your choice.
You Can Get Rich and Stay Rich With HDFC Life
Let's take a look at what
Click 2 Wealth
offers and why it would be prudent to choose this product over others.
● Life insurance plan with an investment element
● Potentially high returns as the policies are market-linked
● Separate provision for tax-free retirement benefits under the Golden Years Benefit Option
● Your wealth is safeguarded to meet your financial goals at minimal risk
● Long-term benefits under the Rupee Cost Average (STP) system
● Future of near and dear ones secured through the Premium Waiver Option
● Ten funds to choose from to suit various levels of risk appetite
● Free switching between funds provided
HDFC Life Click 2 Wealth Plan: What Is Available?
With this product from HDFC Life, you get three options that will offer you maximum flexibility in your investment preferences:
Invest Plus Option
On the demise of the proposer, future premiums are waived. The modal premium value gets credited to the fund value on the due date of each due date. The policy continues until maturity, and the life assured continues to be covered and receives a payoff on maturity.
Premium Waiver Option
The Premium Waiver Option provides life cover for two individuals, the proposer and the life assured. There is a lump sum death benefit for both individuals. In the unfortunate event of either passing away, the survivor receives the death benefit.
Golden Years Benefit Option
Under this option, you have to pay your premiums for a specified number of years, with a maximum limit of up to the age of 70. Once the policy is paid up, you will be covered for the rest of your life, to a maximum age of 99 years.
Additional Benefits
The plan offers some additional benefits like Return of Mortality Charges (ROMC) on surviving the duration of the term, partial withdrawal, and settlement options. The Special Addition facility applies an extra 1% to your fund value in the first five years.
Pave the Way for Fulfilling Your Financial Goals
This is a partnered post.