As India celebrates her 75th Independence Day, we've all looked back at the countless milestones - from economic and business to social and cultural moments, which have defined our nation's journey. Today, India's positioned globally as an economic powerhouse and brands and businesses being built here are taking the world by storm.
But, as we celebrate the big corporations and new-age companies building business empires and Brand India, let us also take a moment to celebrate the distinctly Indian brands from across the nation which have endured through the ages, fuelled by the patronage, loyalty and love of communities.
Most of these brands were born at the dawn of a free India and slowly grew over the decades, serving communities here and across the world.
Here's a selection of some community brands and how they are built to last.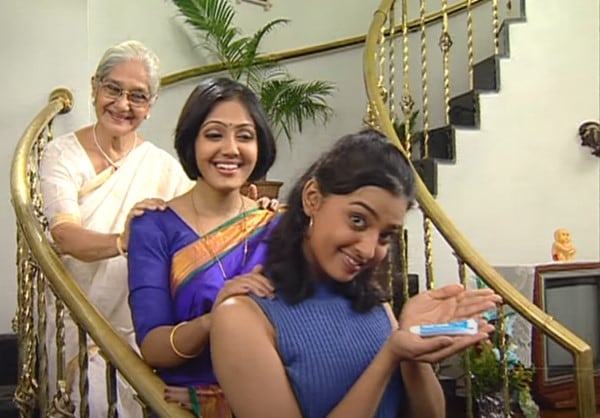 The original all-rounder: How Kailas Jeevan leveraged a community across the country
Before Hardik Pandya, Rishabh Pant and Ben Stokes were even born, Kailas Jeevan was the original all-rounder.
More than six decades ago, while working with natural herbs in his home, Vasudeo Shivram Kolhatkar discovered an emulsion which he found was miraculously effective on various ailments from skin to stomach.
Kolhatkar, the founder of Ayurved Sumshodhanalaya (ASUM) would spread awareness about Kailas Jeevan wherever he went to perform kirtans. He arranged for the locals to sell this multipurpose ayurvedic cream. Various places such as Indore, Belgaum, Baroda, Kolkata, Goa, Hubli, Dharwad, Ajmer and Delhi, where there was a significant Marathi population, started showing rapid sale of the product.
On his journey, he was accompanied and assisted by many people including the members of the kirtan troop. It included Dada Barve who was a harmonium player and his brother-in-law, Janubhau Joshi, another brother-in-law, and his sons Balkrishna, Vaman and Vaidya Madhav Kolhatkar. They were all a part of the OG marketing team.
In a short span of time, he had woven a dense network of domestic sellers in each and every corner of Maharashtra
They say, it's not a Maharshtrian home without Kailas Jeevan. It is the one cure for a formidable range of issues - acne, stomach aches, insomnia, cough, dark circles, burns, you name it.
Essentially,Kailas Jeevan, in its different forms, is made up of camphor, sandalwood, coconut oil, neem and natural herbs with antiseptic, astringent, antioxidant and anti-inflammatory qualities. With its white outline of the mountain on blue packaging, the brand has a permanent place in many Maharashtrian homes.
In the era of cool and fashionable MNC brands, Kailas Jeevan might seem 'uncool'. But those who have used it will swear by its miraculous healing powers, including this author's mother and grandmother.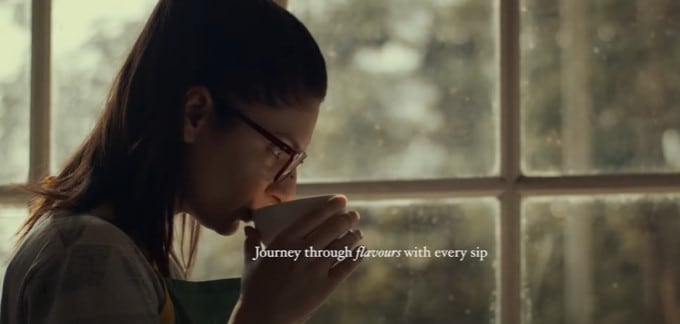 A taste of independence: How Luxmi Tea keeps calm and carries on
India was not even independent when Luxmi Tea was established. In the early 1900s when India's freedom movement was intensifying and when the tea industry like most other industries was controlled by the British, PC Chatterjee set up Luxmi Tea. It was 1912 when Chatterjee started the company as a part of the movement toward self-reliance.
Luxmi was born out of Chatterjee's quest to make Indian tea a tool in the Satyagraha movement and to break the British monopoly.
He first started out in Tripura on a piece of land he had to his name where he cultivated tea independently, without management agencies or advisors from London. 110 years ago Chatterjee had no idea that Luxmi Tea would one day own 50,000 acres of estate land in Assam, West Bengal and Tripura in India and in Rwanda in Africa.
Over a century later, now across 25 estates, Luxmi Tea is known for its fine tea flavours across the world. Makaibari Tea is popular the world over and has also made its way to Buckingham Palace. Queen Elizabeth II received the tea as a gift from Prime Minister Narendra Modi during his visit to the UK.
Singing in the rain: Popy stays in step with time
It was the mid 90s. In Kerala, an entrepreneur named Davis Thayyil decided to make umbrellas cool. Thayyil, who comes from a family that manufactured and sold umbrellas since 1954, introduced Popy in 1995. One of the first words that Thayyil's uncle who had Down Syndrome said was 'Popy', referring to his favorite candy - Poppins. This held sentimental value to the Thayyil family. Hence, when there were plans to launch a new umbrella brand, the Thayyil family knew the name that they wanted to go with.
Thayyil went all out advertising Popy umbrellas as a must-have back-to-school item. So much so that the brand's jingle - "Mazha Mazha, Kuda Kuda, Mazha Vannal Popy Kuda" (Rain rain, umbrella, umbrella. When the rains are here, it's time for Popy umbrellas), became an anthem for all the Malayali kids, including the Malayali kids from other states who visited their grandparents in Kerala during summer holidays.
34-year-old Ramesh Nair, a Mumbai-based businessman, fondly remembers his Popy story. "I remember waiting for Popy ads on DD Malayalam and secretly telling my ammumma to get me the trendiest umbrella to take back home. I always had the quirkiest umbrella in school which instantly made me popular in class right at the beginning of every new academic year," he laughs.
With time Popy had to reinvent too. According to the company's official website, Popy has developed about 150 umbrella models over the years, featuring ultra-violet silver coating, water-repellent technology, wind-proof technology, an umbrella with an inbuilt fan and even uni-chrome gold plating to prevent rust.
When Tata launched the Nano car in 2009, Thayyil introduced 'Popy Nano', "the largest small umbrella in the world". Popy also released umbrellas with GPS trackers, a selfie stick umbrella, and even one with Bluetooth connectivity that could allow people to attend calls and listen to music through the handle of the umbrella. A classic case of a brand that evolved with technology and consumer mindset.
Out of the tube: Boroline's enduring appeal
In West Bengal, there is a household joke that there is nothing that a tube of Boroline can't heal, including heartbreaks and cracked heels. The green tube of antiseptic cream has a sweet smell, some (especially Bengalis) call it the fragrance of nostalgia.
During the pre-independence era Gour Mohan Dutta, a Bengali businessman, was a huge importer of foreign goods. In 1929, he founded G.D. Pharma that started making products like Boroline in order to join the Swadeshi movement. To celebrate India's Independence from British rule, the company gave away 100,000 tubes of Boroline free on 15 August 1947. A heritage brand, Boroline has a rich history, recall value and strength of a solid product.
Old print ads show that Boroline was always positioned as a family brand. During Durga Puja and local and state-level football tournaments Boroline was front and centre with its support. To continue the legacy, Boroline retained its iconic green tube and added a host of new products as it went national. Today, we see Reels made on how Boroline is an affordable moisturizer. These are often shared in Bengali family groups on WhatsApp.
It's not just a cold-cream to be used in winter. Boroline is a massive hit in southern India too where it is used to protect the sink against the harsh sun. Used as a sunscreen and astringent, Boroline is still going strong as it finds new generations of consumers.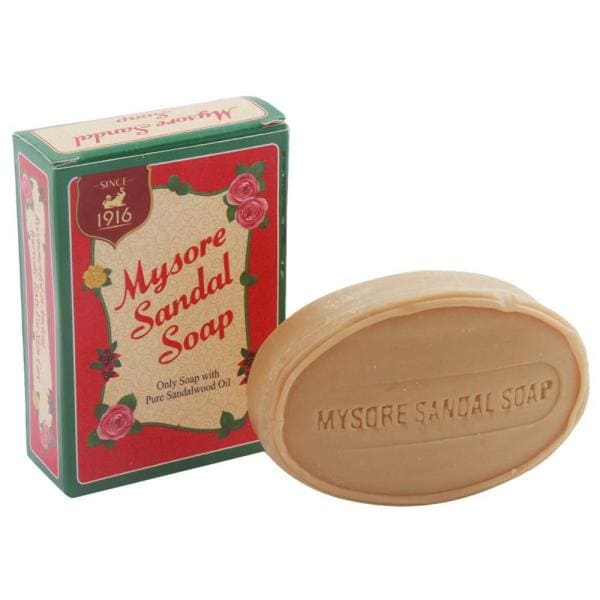 The luxurious soap: How Mysore Sandal Soap made luxury accessible
Mysore Sandal Soap is a quintessentially Indian brand that's found in many southern Indian households. The brand was founded by the Mysore family of Wodeyars - Sri Krishnaraja Wadiyar IV, and the Diwan of Mysore, Sir M. Visvesvaraya. A bit of history first. The Mysore Kingdom was widely recognised as the largest producer of sandalwood and most of it was exported to Europe. In 1792, sandalwood was declared a royal tree, and the ruling family and the state had exclusive control over it.
But, during the first world war, a huge quantity of sandalwood was left out, and due to the war, exporting them from Mysore became impossible. And so it came to a stop. In 1916, a unit was set up in Bangalore to extract oil from sandalwood to make soaps. The Mysore families hit upon the idea when they were given a set of sandalwood-scented soaps.
The Diwan wanted to produce a soap that would be within the reach of the public. They brought in an expert from Bombay and arrangements were made for him at the Indian Institute of Science (IISc) to work on formulations. At the same time, Diwan identified a young industrial chemist, Sosale Garalapuri Shastry, also popularly known as Soap Shastry, who was doing research at IISc. The Government sent him to England to learn the science of soap making, and to make soap out of pure sandalwood oil.
After the soap was made, SG Shastry found a new way of presenting the soap to the public. Back then, most soaps available in the market were rectangular in shape and were packaged in shiny papers. Mysore Sandal Soap was made in an oval mold, and a box was designed to resemble a jewellery case. Floral designs and appropriate colours were chosen for the box. It was wrapped in tissue paper, just like how jewels were wrapped. Sharaba, a mythical creature with the head of a lion and the body of an elephant was placed at the centre. The creature signifies wisdom, courage and strength. The tagline of the soap in Kannada read: From the maternal home of sandalwood.
The soap makers attempted to imprint the soap's royal heritage on the buyer's mind. Sign boards were placed in major cities, match boxes and tram tickets carried the picture of the soap box, and a camel procession took place in Karachi (now in Pakistan) to advertise the soap.
An exhibition was arranged in London to promote the product and it was presented to Queen Victoria. Mysore Sandal Soap went from strength to strength.
As felling of sandalwood was banned by the Government of India in the 1930s, its exports began to dwindle. In 1980, the Government merged the sandalwood oil units in Mysore (that had come up in 1918) and Shimoga (that had been established in the later decades) and incorporated them under the company name, Karnataka Soaps and Detergents Limited (KSDL). The soap is now produced under KSDL, which also produces incense sticks, talcum powders and detergents.
Today, Mysore Sandal Soap, a brand rich in culture and heritage, has takers in markets across the world in stores and e-commerce platforms.
An independence movement: The story of Lijjat Papad
It all began in the late 1950s when seven housewives from Bombay - Jaswantiben Jamnadas Popat, Parvatiben Ramdas Thodani, Ujamben Narandas Kundalia, Banuben. N. Tanna, Laguben Amritlal Gokani, Jayaben V. Vithalani, and Diwaliben Lukka, came together to create Lijjat Papad.
Chhaganlal Karamsi Parekh, who was a social worker, was also a member of the Servants of India Society. The homemakers borrowed Rs 80 from him and took over the loss-making papad venture by a person named Laxmidas bhai.
They lived in Lohana Niwas, a group of five buildings in Girgaum, and in 1959, on the terrace of their buildings, they started with the production of four packets of papads. The venture was self-funded and within a span of three months 25 women joined them to grow the business and spread the taste of Lijjat papad. That year, the organization's sales stood at Rs 6,196.
For four months, the production was stalled due to the monsoon season as papads had to be dried. So the women bought a cot and stove to dry papads.
Word-of-mouth and articles in local language newspapers helped the venture gain prominence. Within three years the organization was 300 women strong. Unable to accommodate so many women on their building's terraces, the women took the ingredients home to make papads and the terraces were used for weighing and packaging.
In 1962, the name 'Lijjat' was used for most of their products and the organization came to be known as Shri Mahila Griha Udyog Lijjat Papad. The venture that adopted the cooperative system, today, after a span of 63 years is still going strong. Popat received the fourth highest civilian award Padma Shri for her contribution to industry.
Today, there are 82 branches of Lijjat employing 45,000 women and its annual turnover is over Rs 1,600 crore. Lijjat papads are exported to over 25 countries, including counties in the Middle East, Thailand, Singapore, Hong Kong, Australia, South Africa, Japan, Canada, France, Germany, United Kingdom, United States and South Africa.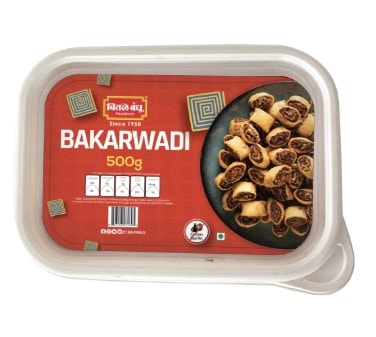 Taste of Maharashtra: How Chitale Bandhu Mithaiwale became a snack-time favourite
One may think that Indian spiced snack Bakarwari (pinwheels stuffed with masala) only perch well on the desi palate. However, this is miles away from the truth. Abhinav Kulkarni recounts his unforgettable trip to Vermont with his US-based startup colleagues who surprisingly developed a strong liking for the popular Marathi snack that came from 72-year old Pune-based iconic brand Chitale Bandhu Mithaiwale.
The veins of the rich Chitale legacy trace back to 1939, when Late Bhaskar Ganesh Chitale started a humble milk distribution business at Bhilawadi in Sangli district of Maharashtra. This lineage was ably carried forward by his sons Bhausaheb, Rajabhau, Nanasaheb and Kakasaheb Chitale, who got affiliated with the business on completion of their education. The beginning of the 1950s was marked by the establishment of Chitale Bandhu Mithaiwale by Raghunath Chitale, affectionately known as Bhausaheb. He and his younger brother Rajabhau (Late Narsinha Chitale) built the brand from scratch as a subsidiary of the Chitale Group of Industries. Meanwhile, Nanasaheb and Kakasaheb, the second generation of the family, looked after the dairy business.
The company stocks a wide variety of products including sweets, savoury, instant mixes, pulps & spreads along with a health focussed line called M². It currently exports its range of products to countries across the European Union, the US, South East Asia and Australia. No doubt, it wasn't a complete surprise when Kulkarni found the much-loved Bakarwai from the brand in a US-based grocery chain Morton Williams in Jersey city and he stocked it well to share with his friends who found the quintessential Maharashtrian quite tantalizing.
If you have a story to share about a distinctly Indian community brand, write to us at Storyboard18@nw18.com. We'd love to hear from you.