Licious, India's largest online D2C meat and seafood delivery platform has recently launched a new ad campaign called the 'All You Can Eat Meat Buffet.' The ad features The Great Khali in a foodie avatar. We see him sad about the fact that he couldn't make it to a wedding. However, he isn't sad that he missed wishing the bride and groom. He's upset for not getting to indulge himself at the buffet at the wedding. Licious seems to have the solution to his conundrum. They provided him with a buffet of meats that he can enjoy without interruption.
In an exclusive interaction, Storyboard18 spoke to Santosh Hegde, VP – marketing, Licious about the creation of the campaign, choosing Khali as the face of the campaign, the growth of the brand in the country and Licious' plan for the future in India. Read on to find out what he said.
As an online meat delivery platform, how do you manage to navigate and stay relevant in a market like India, where there is an abundance of vegetarians?
According to reports, 7 out of 10 people in India relish some form of meat which makes it a significant market number. What makes our offering unique is the fact that we offer fresh meats, unlike other frozen products. No one knows about excellent quality fresh meats and seafood like we do. We have induced convenience and ease into the category, along with educating meat eaters on how to cook meat.
What is the All You Can Eat Meat Buffet campaign about? How do you think the All You Can Eat Meat Buffet campaign will impact Licious as a brand in India?
It is an event celebrating Licious' wide range of fresh meats and seafood, with offers and cashback. Licious is positioned in the consumer's mind as the fresh meats and seafood destination. Events like AYCMB encourage new users to try the brand and experience the quality and range first hand; with the added benefit of value and cashback offers.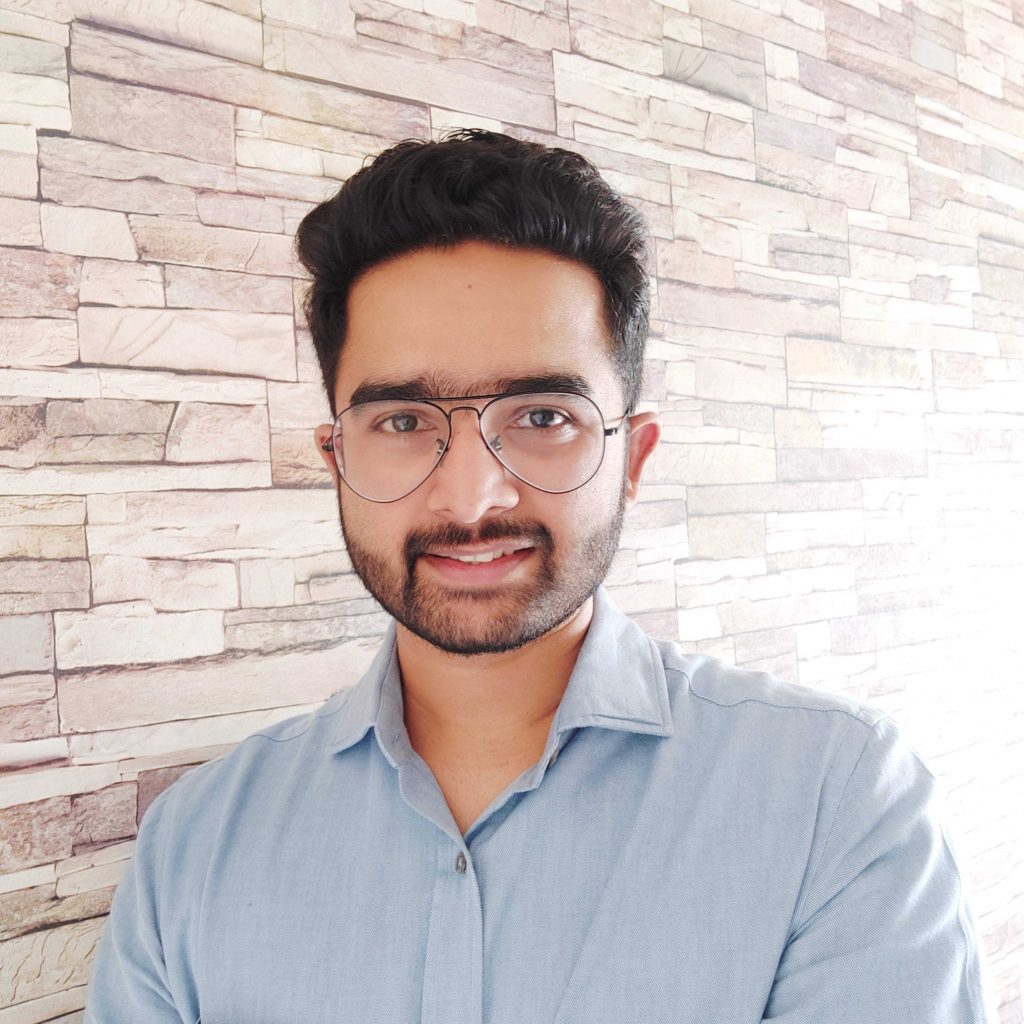 Santosh Hegde, VP Marketing, Licious
With other online meat delivery platforms available in India, how does Licious plan to make its way to the top and retain the position?
Over the last seven years, Licious has disrupted the meat and seafood category, which has largely been unorganized and underserved. At present, it is India's largest online D2C meats and seafood brand and an undisputed leader. Our focus is on fortifying the consumer experience we offer as a brand. We see our role in the category as Amul's role in the milk category. Other players joining the category is only a testament to how exciting the category is and will result in further growth and progress for the sector.
Licious has had a wide range of celebrities appear in their ads. How do you choose which celebrity would be fit for which scenario?
The choice of celebrity depends on the nature of the campaign and the fitment of the celebrities' personality with the concept. For instance, the AYCMB campaign is all about abundance - the sheer expanse of the wide variety of products on offer. Along with the value offer, this is certainly larger than life. Hence The Great Khali was a natural choice for the campaign.
Other than digital ad campaigns, what are the media strategies that you are implementing?
Considering the nature of the campaign and our audiences' profile, digital is the primary medium of choice. In addition, we are partnering with platforms like Mygate that help in sharply targeting the premium audience residing in gated societies. To sustain engagement, we have a line-up for social media with some engaging content.
What are Licious' plans? What does the brand plan to do to increase its footprint in India?
We are looking to expand our presence online as well as enhance the offline experience. Our offline stores are being revamped as experience centres for consumers and new users to interact with the brand and try out our products. In terms of offerings, we are consistently strengthening our ready-to-cook and ready-to-eat categories, introducing more flavours and variants to suit our consumer preferences. We will continue to explore newer formats like ready-to-cook biryani and ready-to-use meat masalas for authentic recipes.
Licious has recently launched a mock meat brand. Can you tell us something about that? Mock meat is a new but cluttered category, what are the brands plans for it in terms of growth?
There are days in a week when many meat eaters refrain from consuming meat, and UnCrave is meant to cater to that segment exactly. Being a nascent category, the focus will be to grow and take the largest share of it. This will involve creating awareness and relevance for the category via the education route. Licious is the only Indian company to house both animal and alternative protein under one roof, and a superior, meat-like taste is our biggest USP.
What is the industry size of the meat category? How much of it is online, and how much is offline?
The meat market is expected to become $80-85 Bn by 2024 and is up for disruption by branded players, according to Red Seer. Licious dominates a huge chunk of this enormous pie. While the broader meat market has largely been unorganized, online is growing fast as players like us have successfully targeted consumer pain points associated with purchasing meat from local shops. We have effectively communicated superior quality and hygiene practices, which has boosted consumer confidence.
What are some of the trends being witnessed in this category? What's going to be the next big thing in the category?
Innovation and technological transformation will be the name of the game. Utilizing technology in the right way to focus on customer delight will be the key to success. Furthermore, convenience backed formats like the ready to cook and ready to eat category will see a positive uptick and grow faster. Additionally, we are seeing Tier II and III cities having quicker adoption rates. This will continue to grow and they will be catching up with metros. Licious operates at the intersection of the product-platform experience, and this proposition is unique to us. We will continue to build the category through investments in technology for supply chain excellence, product innovation, talent, and vendor partner upgrades as well as look at a region-specific expansion.
What are some of the challenges that you face as a brand in this category?
Meat has been a product that has faced bias, with it being the last "unbranded" item on the product food cart. The perishability of the category makes planning challenging. The lack of cold chain infrastructure has meant low general and modern trade penetrations. As a brand, we are committed to ensuring that consumers receive fresh meat. We completely control the value chain - from where the meat is sourced until it reaches the consumers' homes. We understand that we operate in an ecosystem and industry that's still largely unorganized. So, our biggest challenge is to continue disrupting this industry with tech, quality, and global processing and packaging standards.