Keep up with all the key people movements in the brand marketing ecosystem in Storyboard18's CXO Moves. Here's a round-up of the executives who are in, out and in-between.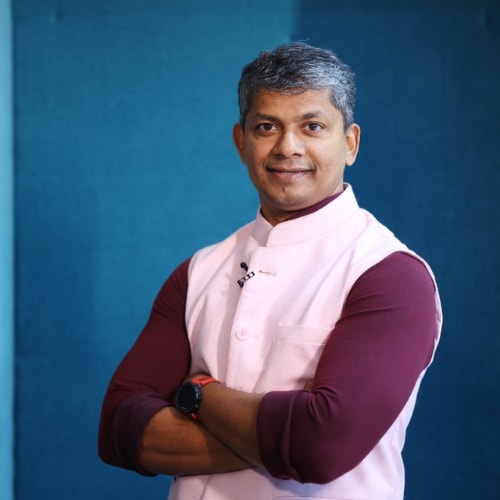 Ajit Varghese
Previous: Chief Commercial Officer, ShareChat
Ajit Varghese has stepped down from ShareChat as the chief commercial officer. Varghese has more than two decades of experience and has worked across Madison World and WPP where he served as the global president of Wavemaker. In early December, ShareChat laid off 5 percent of its employees after it closed its fantasy gaming vertical Jeet11 down.
Sonali Malaviya and Navin Khemka
Present: Chief Strategy and Transformation Officer, and Chief Executive Officer, EssenceMediaCom
Following GroupM's announcement of a global merger of Essence and MediaCom to form EssenceMediacom earlier in 2022, GroupM India has elevated Navin Khemka as CEO and Sonali Malaviya as chief strategy and transformation officer for EssenceMediacom South Asia. Khemka and Malaviya will drive the integration of the digital and data-driven DNA of Essence with MediaCom's multichannel, audience planning, and strategic media expertise, facilitating client growth globally. The duo will be based out of Gurgaon. Khemka will report to Prasanth Kumar, CEO – GroupM South Asia and Rupert McPetrie, CEO – EssenceMediacom APAC. Malaviya will report into Khemka. Both will continue to be a part of GroupM South Asia Exco.
Previous: Creative Head - West, DDB Mudra Group
Pallavi Chakravarti has moved on from DDB Mudra Group where she worked as the creative head - west. During her stint, she drove DDB Mudra's creative offerings. Chakravarti has experience of 17 years, having worked at agencies like Saatchi & Saatchi, JWT, Grey Group and Taproot Dentsu.
Previous: Director of Marketing, Samsung India
Present: Vice President - Marketing, Ather Energy
Electric vehicle company Ather Energy has appointed Pranesh Urs as the vice president - marketing. In his new role, Urs will be responsible for taking charge of all brand and marketing initiatives, including brand, media, consumer insights, creative and community. Urs is armed with an experience of more than two decades and has worked across Ashok Leyland, Shining Consulting, Bates CHI&Partners, DDB Mudra Group and HP Inc. His skill lies in marketing management, digital strategy, direct marketing, digital marketing, social media marketing, integrated marketing and advertising.
Previous: Vice President - Brand, LEAD School
Present: Head of Marketing, Wildcraft India
Clothing and accessories company Wildcraft India has appointed Aditya Gadiyar as the head of marketing. Gadiyar has work experience of 15 years and has had stints Titan Company, Myntra and VIP Industries.
Previous: Executive Director - Renewable Energy, Bharat Petroleum Corporation Limited
Present: Director of Marketing, Hindustan Petroleum Corporation Limited
Hindustan Petroleum Corporation Limited has appointed Amit Garg as the director of marketing. He has 35 years of experience across various Indian markets.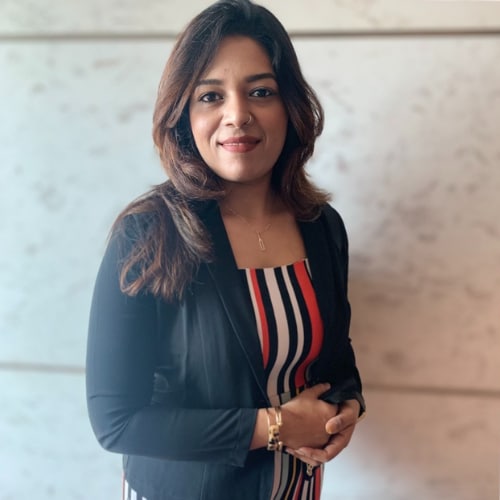 Prajakta Rathe
Previous: AVP - Digital Marketing, MyGlamm, Good Glamm Group
Present: Deputy General Manager - Beauty, Reliance Retail
Prajakta Rathe has joined Reliance Retail as deputy general manager. Her responsibility will be heading growth marketing for its beauty vertical. Rathe has an experience of 15 years and has worked across Vodafone, Rikhav Infotech, QualiSpace, Logicserve Digital, iProspect Communicate 2, BookMyShow, Sugar Cosmetics and CareerNinja.
Menaka Menon and Nitin Pradhan
Present: National Strategy Head and Creative Head - South, DDB Mudra Group
DDB Mudra Group appointed Menaka Menon and Nitin Pradhan as the national strategy head and creative head of the south region, respectively. Menaka started her journey in advertising in account management and has worked with FCB, JWT and Leo Burnett. Pradhan has 20+ years of experience and has worked on campaigns such as the Masalas of India for Maggi noodles, Make My Trip's 'MMT Assured' campaign and brands such as Samsung, Tata Sky, KBC and Sony Network. He has also worked at Ogilvy, McCann, Publicis Groupe and Leo Burnett.
Previous: Business Director / Cluster Head, OPENMIND
Present: Associate Vice President - E-commerce, IDAM House of Brands
IDAM House of Brands has appointed Ankit Shard as the associate vice president - e-commerce. In his new role, he will handle the D2C business's growth of the brands such as Bella Vita Organic Bella Vita Luxury and Bevzilla. Shard has an experience of a decade and has worked across GroupM, Cheil India, Philips and Dentsu International.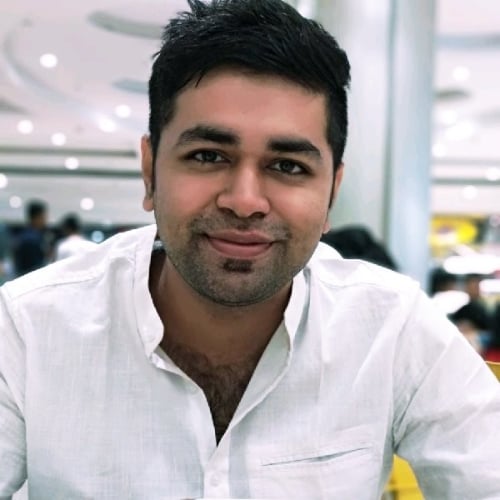 Yogesh Dwivedi
Previous: Media Manager, Mediabrands India
Present: Chief Digital Officer, FirstSight
D2C enabling platform FirstSight has appointed Yogesh Dwuvedi as the chief digital officer. In his role, he will be responsible for building the strategic reorientation. Further, he will oversee business intelligence initiatives and work closely both with the performance and e-commerce teams. Dwivedi has worked across Ideatelabs, Reliance Entertainment, Everymedia Technologies, Dentsu International India and Madison World.