Keep up with all the key people movements in the brand marketing ecosystem in Storyboard18's CXO Moves. Here's a round-up of the executives who are in, out and in-between.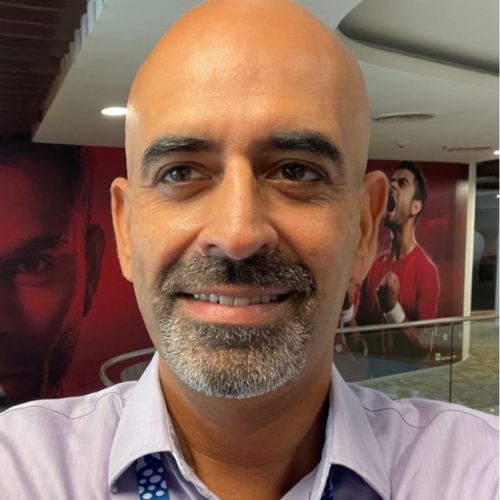 Vikram Bahl
Previous: Global Brand Vice President - Nutrition, Unilever
Present: Chief Marketing Officer, United Breweries
Former Unilever executive Vikram Bahl has been appointed the chief marketing officer at United Breweries (A HEINEKEN Group Company. Bahl has almost three decades of experience and in-depth knowledge working across various FMCG brands. In his last role, he was the global brand vice-president, Nutrition at Unilever. He had stints at GSK Consumer Healthcare India where he was EVP-Marketing and at the Kellogg Company, where he spent almost a decade. Bahl is a strategic leader with a track record of building brands and businesses in leading FMCG companies - P&G, Kellogg, GSK & Unilever in geographies across Asia, Europe and the US, with deep functional competency from insight to execution and across brand and innovation.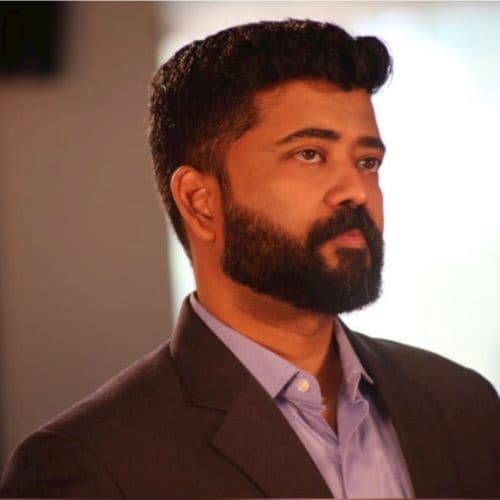 Karthik Nagarajan
Previous: Head - Branded Content, GroupM
Present: Chief Executive Officer, Hogarth India
Hogarth, one of leading creative production agencies and the fastest-growing WPP company, is has appointed Karthik Nagarajan as the new CEO of its Indian operations. In this role, he will report to Mark Wong, Hogarth's APAC CEO. Nagarajan brings a wealth of experience in the content and advertising industry to the role, having previously held leadership positions at GroupM India, Wavemaker India, and Nielsen. He held different roles at GroupM, including setting up its social media practice and its digital insights practice. Before joining GroupM, Nagarajan was the head of Nielsen's online division and the country head of NM Incite, a JV between Nielsen and Mckinsey. Most recently, he served as the head of GroupM's branded content and Wavemaker India's chief content officer.
Previous: Chief Executive Officer, Asia Pacific, Essence
Present: Group CEO and Co-founder, Quotient Ventures
Brand and communications group Quotient Ventures appointed T. Gangadhar as the group chief executive officer and co-founder. T. Gangadhar, who is also known as Gangs, will jointly lead and manage along with Shriram Iyer and Rajiv Chatterjee. Quotient Ventures include Tilt Marketing Solutions. Gangadhar has experience of three decades and he has worked across DDB Mudra Group, MullenLowe Lintas Group, Oman Trading Establishment, Sony Pictures Networks India, MEC and GroupM's media company Essence.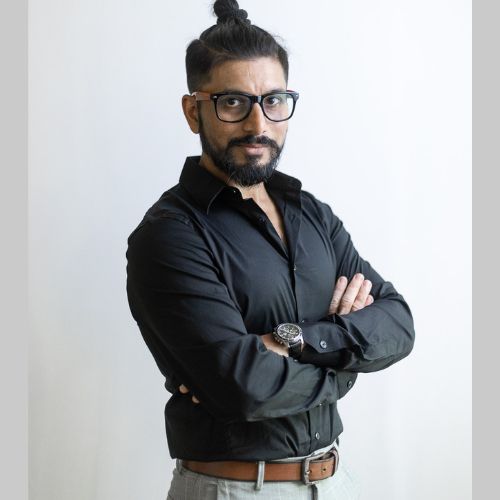 Binodan Sarma
Previous: Senior Vice President, Digital, Dentsu Impact
Present: Head of Digital - North, DDB Mudra Group
DDB Mudra Group has roped Binodan Sarma as the head of digital of the north region. His responsibilities would include leading the digital business for the Gurugram office of DDB Mudra and 22feet Tribal Worldwide. Sarma has an experience of 17 years and has worked across DIREM Marketing Services, Music Today, HT Mobile 54242, Wunderman, Buongiorno Digital, Lumata and Cheil Worldwide.
Previous: President - West, Dentsu Webchutney (Dentsu Creative)
Present: Chief Digital Officer, Wunderman Thompson S Asia
Wunderman Thompson has appointed Harsh Shah as the chief digital officer. His responsibilities would include accelerating the digital transformation of the Wunderman Thompson Group, and working with all of its agencies across creative, communication, tech, health and commerce to deliver an integrated solution to all clients across the Group. Shah has an experience of more than a decade and has worked across Atos Origin, Webchutney, Abbott Healthcare, Reliance Broadcast Network and Dentsu Webchutney.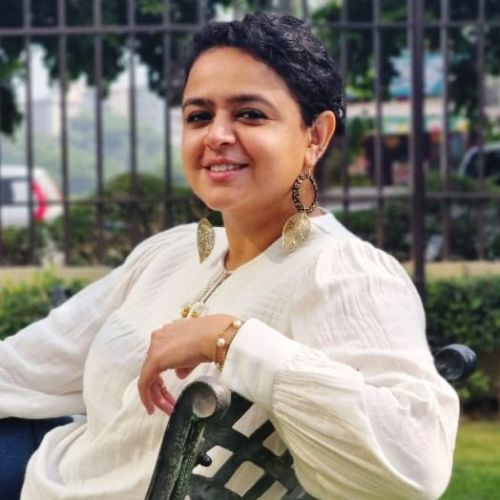 Prachi Bali
Previous: National Head - Client Partnerships, FoxyMoron
Present: Business Head and Executive Vice President, Saatchi & Saatchi Propagate
The digital arm of L&K Saatchi & Saatchi, Saatchi & Saatchi Propagate has brought on board Prachi Bali as the business head and the executive vice president. Her responsibility will be to intensify the agency's digital credentials and elevate Publicis Groupe's agenda of driving platform forward conversations, commerce integrated solutions and tech opportunities. Bali has 15 years of experience and worked for almost a decade at FoxyMoron.
Previous: Senior Brand Marketing Manager, CARS24
Present: Head of Brand Marketing, Clovia
Personal care brand Clovia has roped in Nikhil Gulati as the head of brand marketing. In his new role, Gulati will be responsible for all the brand, social and content efforts spanning across media to grow awareness, recall and consideration of the brand. Gulati has experience of more than a decade and has worked across Hyundai Motor India, Taj Hotels Resorts and Palaces and Brand Serve.
Previous: Business Head - New Foods, Marico
Present: Chief Marketing Officer, Pilgrim
D2C beauty acre brand Pilgrim has roped in Konark Gaur as the chief marketing officer. His responsibilities would include spearheading marketing and commercial strategies to unlock the company's next phase of growth. Gaur has more than two decades of experience and has worked across TCS, Nestle, Jazz Up Salon, hijinny, General Mills and Sebamed India.
Previous: CEO, Dabur International
Krishan Kumar Chutani has moved on from his position as the chief executive officer of Dabur International. In his place, Raghav Agarwal will take up the responsibilities of the position. Chutani has an experience of more than three decades and he has worked across Dabur India and Grey Group,
Previous: President and Managing Director, Jaguar Land Rover India
Rohit Suri, who served as the president and the managing director of Jaguar Land Rover India will be retiring from his position on March 31. Suri has experience of more than three decades and has worked across Thermax, Steel Authority of India, Eicher International, Cambridge Systems Inc and Concorde Motors India.
Previous: Growth Marketing and Digital Strategy, KnowledgeHut upGrad
Present: VP - Growth and Strategy, KnowledgeHut upGrad
KnowledgeHut upGrad, a technology skilling provider which is a part of online learning platform, upGrad has promoted Rajesh Durai as the vice president - growth and strategy. Durai will be responsible for developing and executing Knowledgehut's go-to-market strategies, delivering strong revenue growth, and increasing market share in line with the overall business objectives. Durai has an experience of more than a decade and has worked across Hewlett-Packard, iGATE Global Solutions and Netosting Technologies.
Previous: Head of Marketing, Go Colors
Rahul Row has stepped down as the head of marketing at Go Colors, a bottom wear brand. Row has an experience of more than two decades and has worked across RK Swamy BBDO, Ogilvy & Mather, WPP's Brand David, Saud Bahwan Group and Hello FM 106.4.
Previous: Associate Director - Brand Partnership, Monetization, Myntra
Present: Country Manager, Wootag
Wootag, an interactive video platform has appointed Aditya Singh Chauhan as the country manager. In his new role, Chauhan will lead the company's go-to-market functions, drive client satisfaction and scale the marketing platform's ad adoption in India. Chauhan has experience of 15 years and has worked across Reliance Communications, Balaji Telefilms, Network18, Affle, and is a growth partner at Secret Organics.
As per a media report, The Karnataka Appellate Authority for Advance Ruling ( AAAR ) quashed an advance ruling against Myntra. They held that 18 percent GST was leviable on the sale of internet advertisement space.
(Image source: LinkedIn. Binodan Sarma - DDB Mudra Group)
Compiled by Kashmeera Sambamurthy