Keep up with all the key people movements in the brand marketing ecosystem in Storyboard18's CXO Moves. Here's a round-up of the executives who are in, out and in-between.
George Kovoor
Previous: Digital lead, Ogilvy
Present: Chief Creative Officer, Wavemaker India
GroupM-owned Wavemaker India has appointed George Kovoor as the chief creative officer. Kovoor has an experience of more than three decades and has worked across Percept Advertising, Lowe Lintas and Partners, MAD films, DraftFCB and DigitasLBi India. While at Ogilvy India, Kovoor facilitated the digital transformation of Ogilvy from a traditional agency to an integrated new-age agency. At the One Asia Creative Awards, Ogilvy Mumbai was hailed as the One Asia Agency of the Year, based on the awards it picked in the categories of Social Media, Public Relations, Experiential & Immersive.
Hein Schumacher
Previous: Chief Executive Officer, Royal FrieslandCampina
Present: Chief Executive Officer, Unilever
Unilever has appointed Hein Schumacher as the chief executive officer. He will take on his new role starting July 1 and will step into the shoes of Alan Jope. In a statement, he said, "I will be very focused on working with the Unilever team to deliver a step-up in business performance, as we serve the billions of people around the world who use its products every day." Schumacher has an experience of more than two decades and has worked Ahold and HJ Heinz. At HJ Heinz, he spent a decade and held varied roles.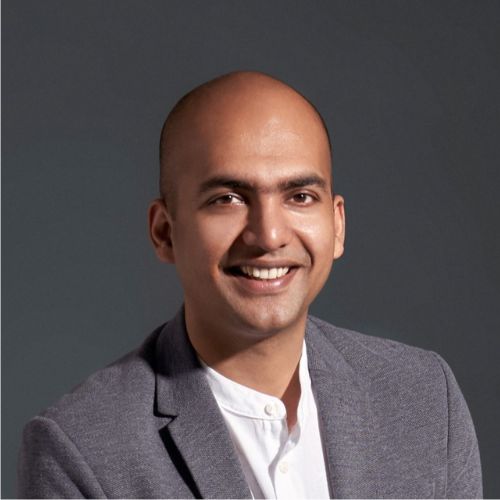 Manu Kumar Jain
Previous: Global Vice President, Xiaomi Technology
Manu Kumar Jain, who served as the global vice president at Xiaomi Technology has moved on from his position. Jain, who was associated with the consumer electronics company for nine years, started his career with the Group as the country manager and head, managing Xiaomi's business for its India operations. Jain has an experience of two decades and has worked across Headstrong, Tata Administrative Services, McKinsey & Company, Jabong, KrazyBee, Hungama, ZestMoney and WorkIndia. Recently, it was reported that Xiaomi had put an end to long standing patent disputes with IP Bridge (A Japanese patent fund), Orange, and Siemens (Automation company).
Previous: Chief Creative Officer and Chief Executive Officer, BBH India and Publicis Worldwide India
Present: Chief Creative Experience Officer, TBWA/India
TBWA/India has appointed Russell Barrett as the chief creative experience officer. Barrett will be responsible for setting the creative vision and delivering a total brand experience approach to the agency's portfolio of clients. He will also work closely with the key management team in India and the global creative leadership to drive the global ambition for TBWA's creative product. Barrett has more than two decades of experience and has worked across Rediffusion DY&R, Ogilvy & Mather, Leo Burnett and Bates 141.
Previous: Group Business Director, McCann Worldgroup
Present: Business Head, Famous Innovations
Independent creative agency Famous Innovations has appointed Sharon Varghese as the head of business for its Bangalore operations. Varghese has had stints at Infosys Technologies, The PRactice and Stirred Creative. Meanwhile, there was a series of leadership changes at McCann Worldgroup where new appointments came into the picture. Harjot Singh was promoted as the global strategy officer, Nannette Dufour took over extra responsibilities as the global chief sustainability officer along with being the global chief client officer. Kate McNevin was promoted as the global chief operating officer and retains her role at McCann Relationship Marketing (MRM) as its global chair and chief executive officer.
Previous: Head, Global Business Solutions, APAC, TikTok
Present: Head of Global Business, North America, TikTok
Sameer Singh has been promoted as the head of global business for the North American region at TikTok. Singh has more than three decades of experience under his belt and has worked at MullenLowe Lintas Group, Procter & Gamble, GSK, Google and ByteDance.
Previous: Head of Marketing, Bikano Foods
Present: Business Head - House of Veda and Group Marketing Head, Bonn Nutrients
Bonn Nutrients, Punjab-based food company has appointed Dawinder pal as the business head for its sub-unit House of Veda, an organic products manufacturer, and as the group marketing head.Pal will look after the business marketing strategies for evolving and scaling up the brand through content. In his role as the business head, Pal will look after the overall business growth, expand product sales and oversee the operations for the House of Veda. Pal has an experience of 18 years and has worked at Indication Instrument, Ozone Ayurvedics, Mawana Foods and DS Group.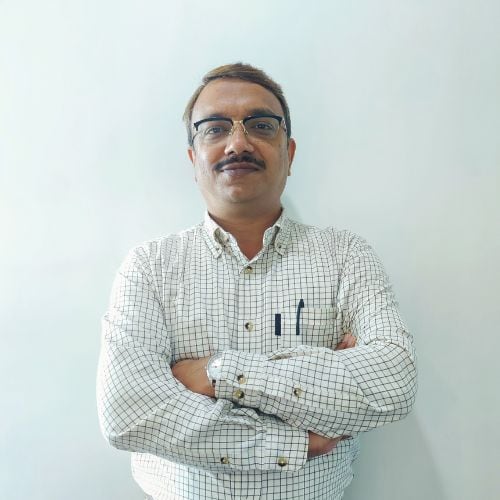 Sarfaraz Ansari
Previous: Buying Lead, Lodestar Media
Present: Senior Vice President - Integrated Media, DDB Mudramax
DDB Mudramax has appointed Sarfaraz Ansari as the senior vice president of integrated media. In his new role, Ansari will be responsible for leading strategy and ideation for integrated solutions across media platforms. Armed with 17 years of experience, his range of work spans across categories like FMCG, financial services and telecom. Ansari has worked with brands like Johnson & Johnson, Spotify, Mahindra, Hershey's, Finolex Pipes and Marico etc.
Previous: Chief Creative Officer, TBWA\India
Parixit Bhattacharya has moved on from advertising company TBWA\India after spending a decade at the agency. Armed with an experience of more than a decade, Bhattacharya started his career with Fallon and went on to work at the Dubai and Singapore branch of Y&R and JWT.
Previous: Market Unit General Manager (I think) (MUGM) - East, Varun Beverages
Present: National Retail Head, mCaffeine
D2C beauty and personal care brand mCaffeine has brought Suman Kumar on board as the national retail head. Kumar was quoted in a media report saying, "Building retail is the next phase of the brand's growth. Calibrated retail expansion and trade marketing efforts and winning in different channels are key to this retail initiative." In previous stints, Kumar worked with Wipro Consumer Care, The Coca-Cola Company, Godrej Consumer Products and Marico.
Previous: SVP and Business Head - SVOD (Subscription business) and Business Partnerships, MX Player
Abhishek Joshi has moved on from his role at MX Player. Joshi has more than two decades of experience and has worked across ABP Group, Reliance Big Pictures, Sony Entertainment Network, Zenga Media and Sony Pictures Networks India.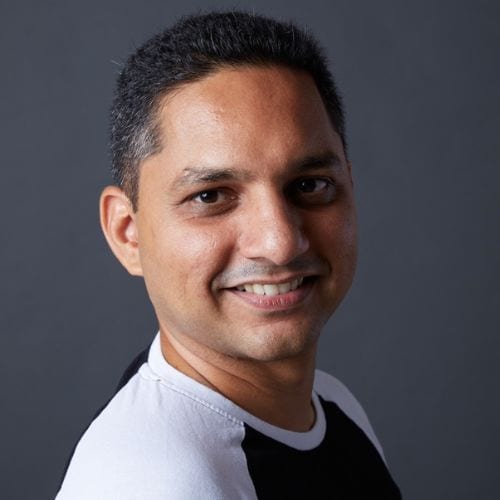 Dean Gomes
Previous: Marketing Head, Monster Energy
Present: Marketing Head - Superdry, Reliance Brands
Reliance Brands' casual clothing brand Superdry has appointed Dean Gomes as the marketing head. Armed with an experience of more than a decade, Gomes has worked across DHL, Total Sports Asia, Globosport and Adidas.
Previous: Executive Creative Director, AutumnGrey (Autumn Worldwide)
Present: Senior Creative Director - Digital, Sideways
Advertising agency Sideways Consulting has onboarded Swati Balani as the senior creative director of the digital department. Balani has experience of more than a decade and has worked across Ogilvy & Mather, DDB, Draft FCB Ulka and MullenLowe in the US region. A few weeks ago, Sideways appointed Aditi Patwardhan as the chief strategy officer.
Previous: Vice President (Asia Pacific) - Data and Product Solutions, Data Sciences, Dentsu International
Present: Head of Product Marketing, ProfitWheel
Consumer Intelligence Platform ProfitWheel has appointed Abhinay Bhasin as the head of product marketing. In his new role, Bhasin will join the founding team and global leadership. He will lead product marketing and will look into strategic client relationships. Bhasin has worked at Deloitte India, Isobar, Google and Carat in previous stints.
Previous: Senior Vice President - East and South Asia; General Manager - China, Tata Technologies
Present: Chief Executive Officer, Tata ClassEdge
Tata ClassEdge, has appointed Anish Raghunandan as chief executive officer. As per a media report, Raghunandan was quoted as saying, "We are focusing on delivering value to our partners by providing a range of solutions that help impart learning. Our core proposition is to partner with educators and teachers to enable them to improve outcomes for a wider range of learners." Raghunandan is armed with an experience of more than two decades and has worked across TCS, General Electric, Virgin Mobile India, Tata Administrative Services and Computational Research Laboratories.
Previous: Head of Performance Marketing, Flipkart
Present: Head of Growth and Monetization, Zepto
Grocery delivery app Zepto has appointed Shreyansh Modi as the head of growth and monetization. Modi's responsibilities will include enhancing the app's business operations efficacy, improvising on customer experience and preparing for nationwide expansion of services. Modi has an experience of more than a decade and has worked across CommonFloor and OLX.
Previous: Vice President - Global Marketing, yellow.ai
Present: Senior Director - Global Marketing, Gupshup
Conversational messaging platform Gupshup has appointed Vartika Verma as the senior director - global marketing. Verma's role will include leading the platform's overall marketing strategy and helping drive strategic growth, innovation and value for shareholders and customers. Verma is armed with an experience of more than a decade and has worked across Octane Communications, Lowe Lintas, EuroRSCG, Directi, Rocket Internet Ventures, Hike Messenger and Payoneer.
Previous: Senior Marketing Manager, Vega Industries
Present: Director - Marketing, Legends League Cricket
Legends League Cricket has appointed Aditi Kaushik as the director - marketing. Kaushik has worked at Ogilvy & Mather, TBWA, Leo Burnett, Draft FCB Ulka and Havells India, in previous stints.
Previous: Chief Operating Officer, Universal Music India
Present: Managing Director, Sony Music Entertainment
Sony Music Entertainment has named Vinit Thakkar as the managing director. Thakker started his career at Sony Music Entertainment as senior marketing manager - premium, alliances and talent management and spent six years at the company, where his last position was as senior general manager - digital, licensing and publishing. Armed with an experience of more than two decades, he has worked across Titan Industries, Citibank and Compass Connections.
Present: Vice President, Nona Lifestyle
B2B marketplace Nona Lifestyle has onboarded Ketan Jansari as the vice president. Jansari's responsibilities will include spearheading the marketing team and focusing on building the brand and introducing innovations in the supply chain.
Previous: Co-Founder and Chief Marketing Officer, YouKraft
Present: Head of Brand, Turno
Commercial EV marketplace, Turno has brought on board Anita Devraj Mookherjee who has worked across GroupM, Lintas Media Group, MediaCom, IPGMediabrands India and Ajio, over two decades.
(Image source: LinkedIn, Sarfaraz Ansari: DDB Mudra Group)
(Compiled by Kashmeera Sambamurthy)