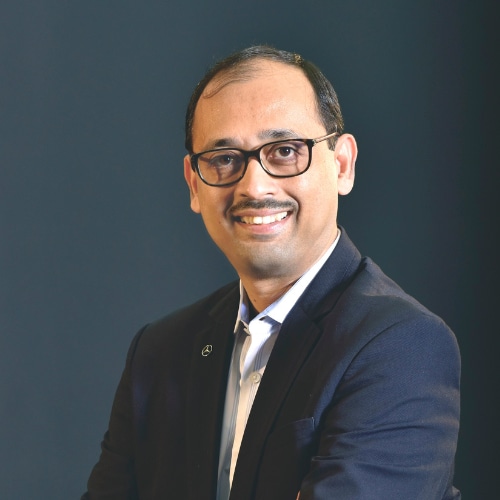 Previous: Vice President - Sales and Marketing, Mercedes-Benz
Present: Managing Director, Mercedes-Benz
German luxury carmaker Mercedes-Benz announced that it has elevated Santosh Iyer as the managing director and CEO of Mercedes-Benz India. Iyer succeeds Martin Schwenk who will assume the responsibility as the president and chief executive officer, Mercedes-Benz Thailand. Both these appointments will be effective from January 1, 2023. On his new role, Iyer says, "Mercedes-Benz is at the cusp of transitioning to an exciting, electrified future and it is a privilege for me to steer the brand, introduce emerging trends and continue to define new benchmarks for our customers. We have a fantastic winning team comprising our colleagues and Franchise Partners with proven records, and I am eager to continue this winning story."
Iyer, who is currently serving the company as vice president, sales & marketing, has been associated with Mercedes-Benz India since 2009. With more than two decades of diverse experience in the Indian automobile industry, Iyer has worked across across sales, marketing, retail, customer service and corporate affairs. In 2016, he took up the responsibility as vice president, customer services & retail training business.
He played an instrumental role in the turnaround of the Customer Services business, successful implementation of new initiatives like MB Tyres, Parts Trading and setting up the Mercedes-Benz Academy.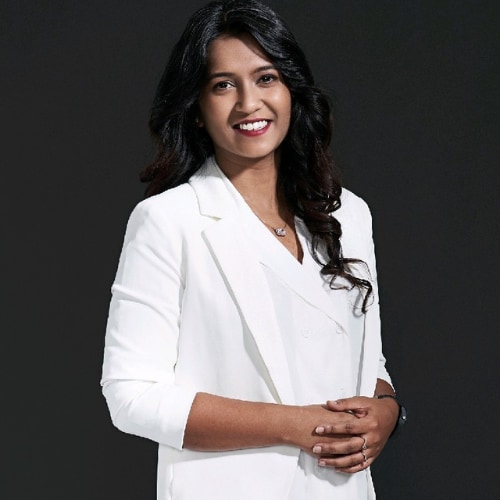 Previous: Lead - Ecosystem Marketing (Mi & Redmi), Xiaomi India
Vineeta Wagh, who worked as the lead for the ecosystem marketing division for Mi and Redmi, has decided to move on. As she announced her departure via LinkedIn, she said, "Hopefully the next chapter of the work-life will start soon after a short work break." Wagh has prevously worked for Seagull Advertising and Zivame. Recently, Xiaomi India along with Oppo and Vivo came under the radar of the Indian enforcement directorate. Plus, Xiaomi cut 900 jobs in India and China owing to a 20 percent fall in global revenue during the June quarter. On August 24, Xiaomi announced a new Redmi Note 11SE in India.
Ashwin Padmanabhan and Sidharth Parashar
Previous: President - Trading and Partnerships; President - Investments and Pricing, GroupM
Present: President – Investments, Trading and Partnerships, GroupM India; Chief Investment Officer, Mindshare APAC
Media investment company GroupM promoted Ashwin Padmanabhan to the president for investments, trading and partnerships. Siddharth Parashar was promoted to chief investment officer for Mindshare APAC. Padmanabhan will be based out of Gurugram, and Parashar will be based out of Singapore. In their new role, Padmanabhan will continue to report to Prasanth Kumar, chief executive officer for the South Asia region of GroupM. Parashar will report to Helen McRae, chief executive officer, Mindshare APAC. Padmanabhan has worked at Reliance Industries, Big 92.7 FM, Reliance Media World and Reliance Broadcast Network etc. Parashar has had stints at Universal McCann, Madison Communications, Wavemaker etc. A week ago, Arshan Saha was named as the CEO of GroupM Nexus APAC and Jon Thurlow was named as the chief operating officer.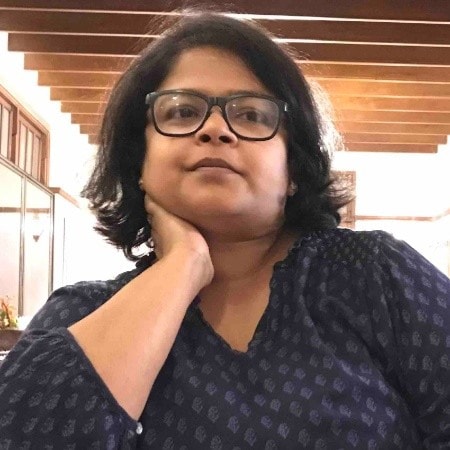 Previous: Managing Partner and National Creative Director, Dentsu Impact
Present: Chief Creative Officer, Havas Worldwide India
Integrated communications company Havas Worldwide India appointed Anupama Ramaswamy as the chief creative officer. She comes on board to further catapult the creative transformation of the agency. She will assume her new role from October, and will report to Bobby Pawar, the chairman and chief creative officer. She will also work closely with the company's managing director Manas Lahiri. Ramaswamy will be based out of Gurugram and will overlook the complete client roster of both the Gurugram and Mumbai offices. In 2021, Havas Worldwide India garnered over 30 percent growth across its Mumbai and Gurgaon offices on the back of significant business wins. Ramaswamy has worked with agencies like JWT and Cheil India, and several marquee global and Indian brands across sectors - Maruti Suzuki, Ikea, Vivo, Paytm, Subway, Tata Tea Digital, Samsung Mobiles, Airtel, Dabur, Lacoste, Whirlpool and many more.
Ravinder Siwach, who led the creative mandate of Havas Worldwide India as the executive director and national creative director will be in the agency till October 2022. Two weeks ago, Havas Worldwide made three major appointments where Govind Agarwal, Sulagna Chanda and Neha Gupta were appointed as vice president – account management, associate vice president – strategic planning and associate vice president – client servicing.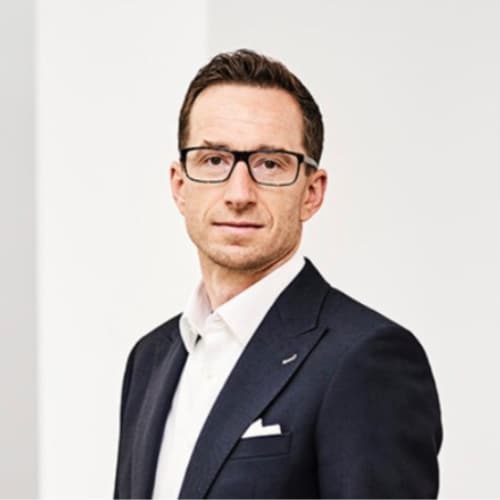 Previous: Brand Director - Skoda Russia
Present: Director - Sales and Marketing, Skoda India
Automobile manufacturer Skoda India, which is owned by Volkswagen Group, has appointed Petr Solc as the director of sales and marketing. Solc joins Skoda India from Skoda Russia, where he was the brand director. Solc will step into his new role from 1st September, and Zac Hollis, who Solc succeeds, will remain as the director of sales and marketing until 30th September. Solc, who has over 18 years of experience, started his career with Volkswagen Group, and was based out of Latin America where he worked as a product and price analyst. Recently, Skoda released the official sketches of its three-row vision 7S 7-seat electric SUV concept. The model will be unveiled on 30th August. According to reports, India has pipped China to become the third largest market (in volume terms) in the first half of 2022 for Skoda.
Previous: AVP - Marketing, Swiggy
Present: Vice President - Growth, Wow Skin Science
Personal care brand Wow Skin Science appointed Sudeep Bansal as the vice president for the growth category. In his new role, Bansal will be responsible for driving growth across performance marketing, retention and products for their D2C platforms. That includes Body Cupid, WOW Skin Science, and WOW Life Science. Bansal has 15 years of experience and has worked across Reliance Communications, Coca-Cola and OLX Group. In May, Wow Skin Science raised primary capital from Singapore's sovereign wealth fund GIC.
Previous: Head of Marketing and Senior Vice President, Spice Money
Present: Chief Marketing Officer, Spice Money
Spice Money promoted Kuldeep Pawar to the chief marketing officer. His responsibility would be to support the overall strategic objectives of Spice Money by developing comprehensive marketing and communication strategies. Pawar, who has an experience of more than a decade, has worked across Tata Docomo, Spice Mobiles Limited, Vodafone, Jio, Quick Heal and Niyo Solutions. A few days ago, Spice Money elevated Atul Tiwari to the position of chief human resources officer.
Previous: Director of Product Management, Freshworks
Present: Vice President - Product, Bizongo
360 degree food packaging solution Bizongo has appointed Deepanjan Chattopadhyay as the vice president of product category. In his new role, Chattopadhyay oversees the product strategy and implementation with an emphasis on managing market-focused product development, and driving innovation across Bizongo's product roadmap. Chattopadhyay, who is armed with an experience of more than 15 years, has worked across Tata Consultancy Services, Symphony Services, Zyme and HighRadius. In March, Bizongo acquired internet-of-things startup Clean Slate. And, In January, Bizongo acquihired Bengaluru based cloud platform Hexa.
Previous: Managing Director and Business Head, Google Pay and Next Billion User Initiatives, Asia Pacific
Present: Executive Vice President and Head, Disney+ Hotstar
Streaming platform Disney+ Hotstar recently appointed Sajith Sivanandan as the executive vice president and head. Sivanandan will assume his role in October, and his mandate would be to oversee Disney+ Hotstar's overall business operations in India. This is with direct responsibility for defining the streaming service's strategic business priorities and charting a product roadmap for the platform's sustained, and exponential growth in the years ahead. Sivanandan will report to Rebecca Campbell, chairman of Disney's International Content and Operations Group and K Madhavan, president.
Further, he will also work closely with local leadership in international markets as well as with the Disney+ team in the US. Sivanandan, who has an experience of more than two decades, has worked across Star TV, The Gallup Organization, Affle UK Ltd and XA Network.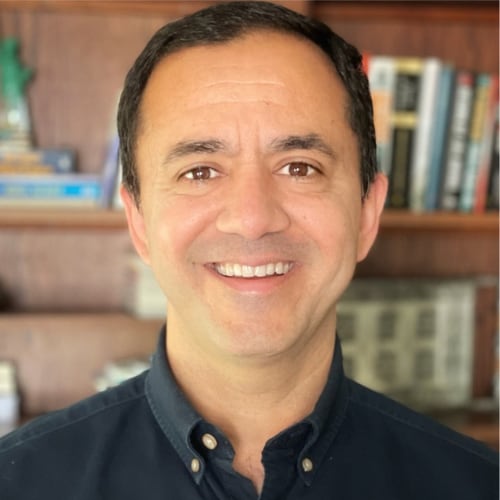 Previous: EVP and Chief Marketing Officer, Larsen & Toubro Infotech
Present: Chief Marketing and Strategy Officer, TheMathCompany
Illinois headquartered global data analytics and engineering firm, TheMathCompany has appointed Peeyush Dubey as the chief marketing and strategy officer. In his new role, Dubey will lead planning and execution of strategy, marketing, and communications functions. Dubey has more than two decades of experience and has had stints atIGATE (now Capgemini), Infosys, Mindtree etc. In January, TheMathCompany got USD 50 million funding from Brighton Park Capital.
Previous: Executive Creative Director, Publicis Worldwide India
Present: Group Executive Creative Director, Dentsu Creative India
Dentsu Creative India recently appointed Ajeet Shukla as the group executive creative director. In his new role, Shukla will drive Dentsu Creative's global proposition to transform brands and businesses through the power of 'Modern Creativity' in the western region of the country. He will report to Aalap Desai, Chief Creative Officer, Taproot Dentsu and Isobar India. Shukla, who has more than 15 years of experience, has worked across Zee News, Havas Worldwide, FCB Ulka and Enormous Brands. He has also worked with brands like IPL, ZEE, Disney+ Hotstar, TATA Salt, Ferrero Rocher, Heineken, Amstel, Skoda, Aegon Life, Tata AIG, HDFC MF, HDFC Bank, BPCL, Mak Lubricant, CHINGS, ZEE5, Dish TV, Emami Navratna, Ghadi, among others. Recently, Dentsu Creative India appointed Summer Mathur as the chief strategy officer. Also, Publicis Worldwide India conceptualised a campaign for Skoda Auto India highlighting the Skoda Slavia model.
Compiled by Kashmeera Sambamurthy